TODD FREDERICK'S Resume
---
"The One Wearing White, is Right all Night" .......A direct quote from DJ Todd Frederick
Its all about YOU and YOUR vision. I am excited to work with you and help make that vision come to life, to help create together your special day ...... A philosophy and invitation from DJ Todd Frederick.

Todd Frederick is a Five Star Silver Sound DJ.
Todd Frederick is the only DJ in the company to have done over 2,000 events with Silver Sound.
Clients who are looking for the very best that Silver Sound has to offer need look no further than DJ Todd Frederick.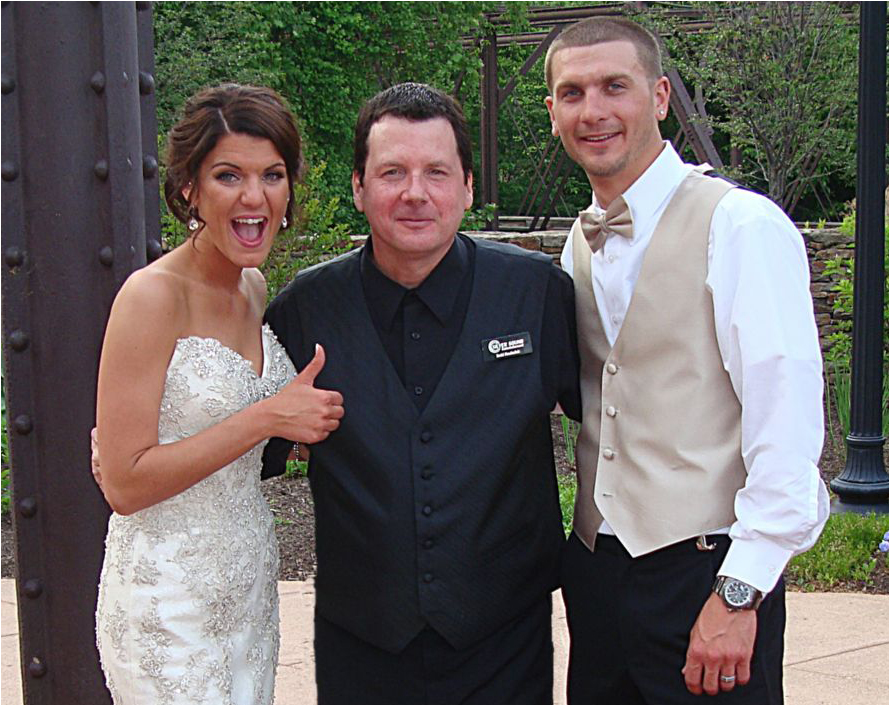 Consistently striving to provide the very best in entertainment, Todd is dedicated to excellence,and he proves it every time he performs. His attention to detail shows in many ways from the initial meeting with his clients to the last song played at the end of the night.
You can feel confident that Todd Frederick is a passionate professional who can provide just the right mix of elegance and dynamic fun. One former client may have said it best: "Todd Frederick is a very real guy... An "un-stuffy professional"... At our event, it was plain to see he really cared about the success of the party!"
Check out one of Todd's recent five-star reviews on WeddingWire.com!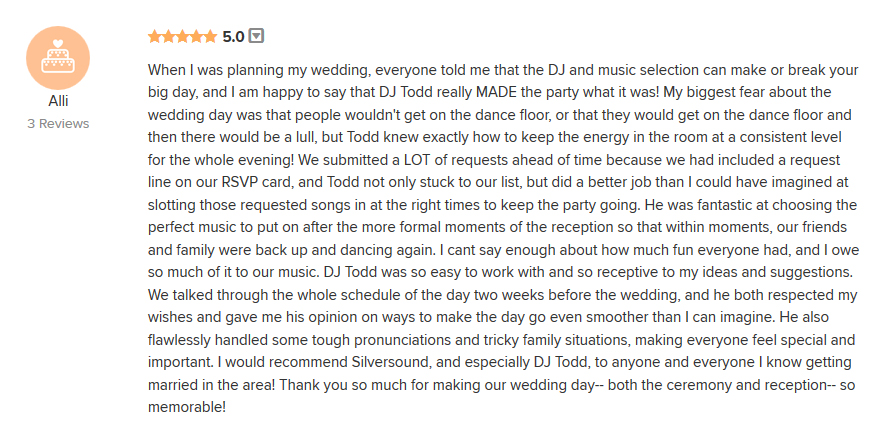 Check out one of Todd's reveiews on TheKnot.com!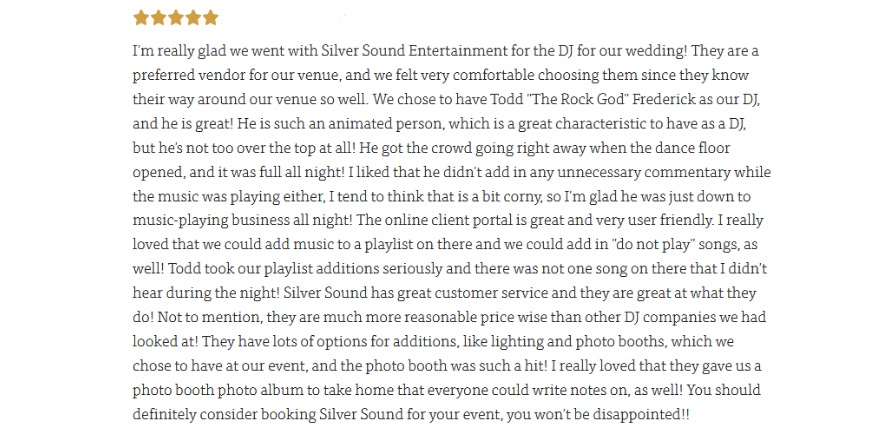 Recent Client Feedback - "Todd was in every way the perfect DJ for our wedding! Planning the process through the online system was so easy, and Todd called the week of the wedding to discuss specifics and make sure everything was set up for what we wanted. The day of the wedding, Todd was on time, professional, and composed. He walked everyone through the introductions, speeches, cake-cutting, etc. The dance portion of the night was fabulous! He played the songs that we requested and was able to seamlessly integrate songs that got the party going. The dance floor was packed most of the night, and chants of "one more song!" were met with one last fantastic song. One of our guests, a professional DJ himself, commented on the caliber of the sound quality and the song choices. Even our photographer noted that it was some of the best music hes heard at a wedding. Some of our favorite memories of the day are moments on the dance floor with family and friends. We highly recommend Todd to anyone looking for a wonderful MC and a great DJ! Thanks for everything, Todd! " - Bridget & Martin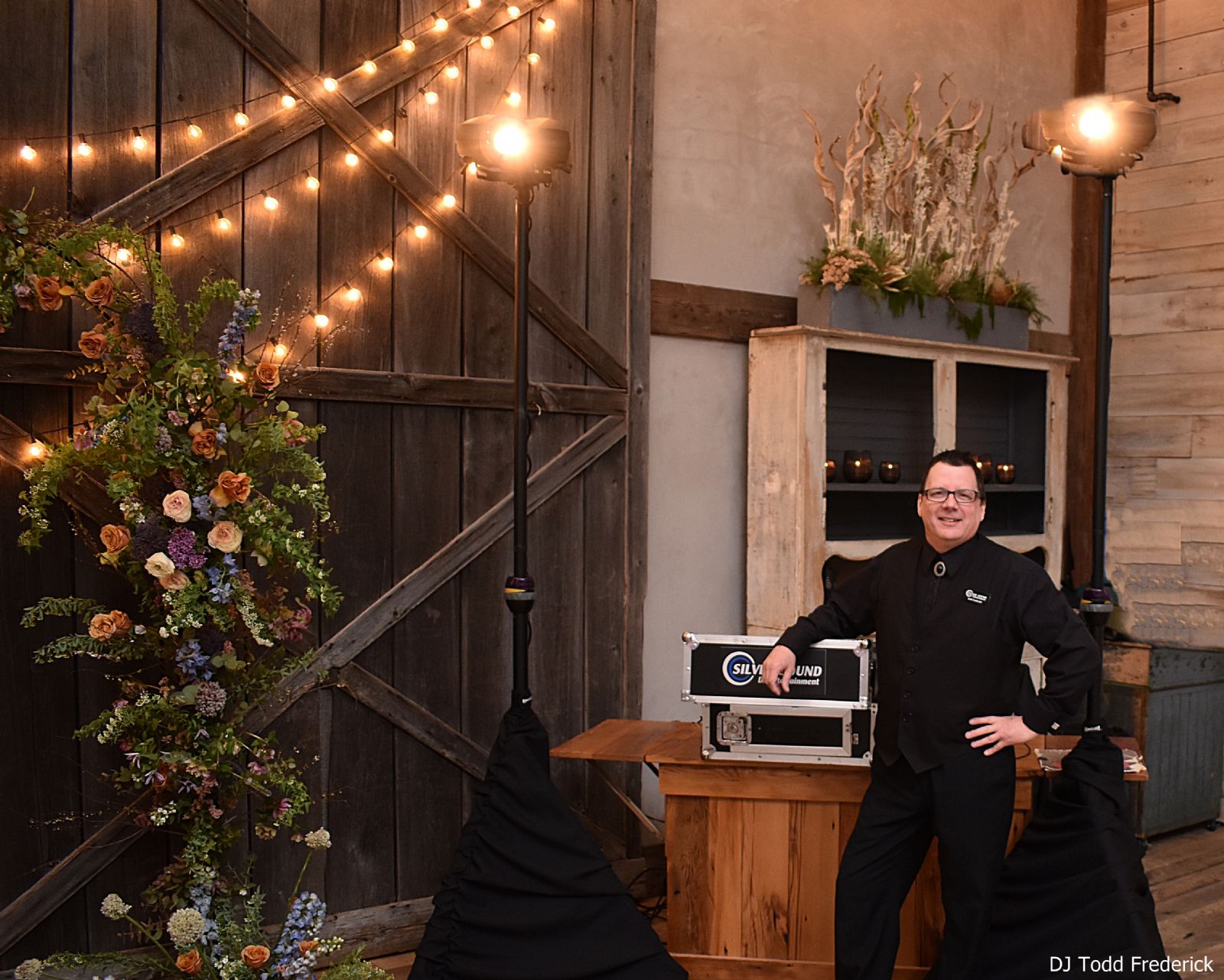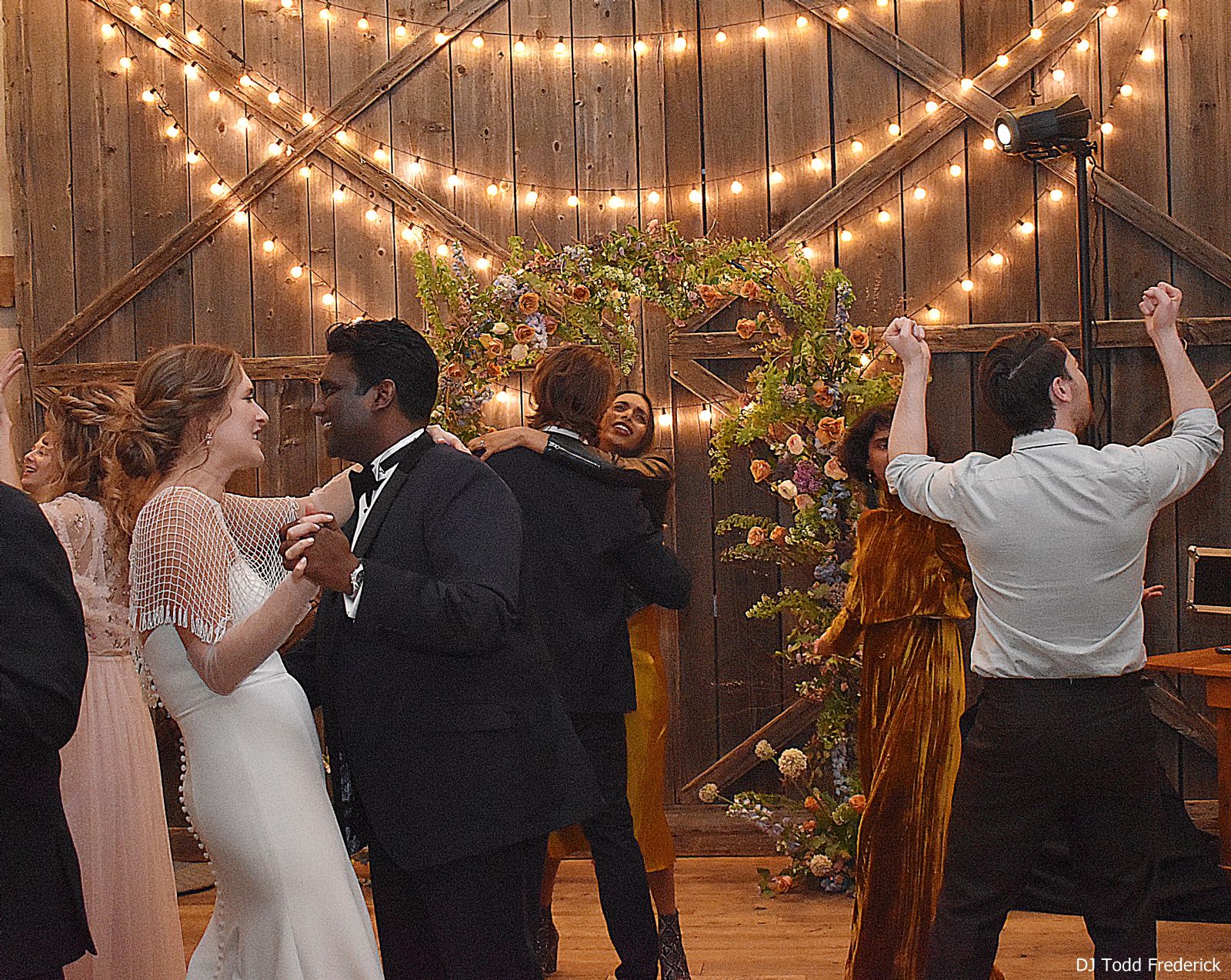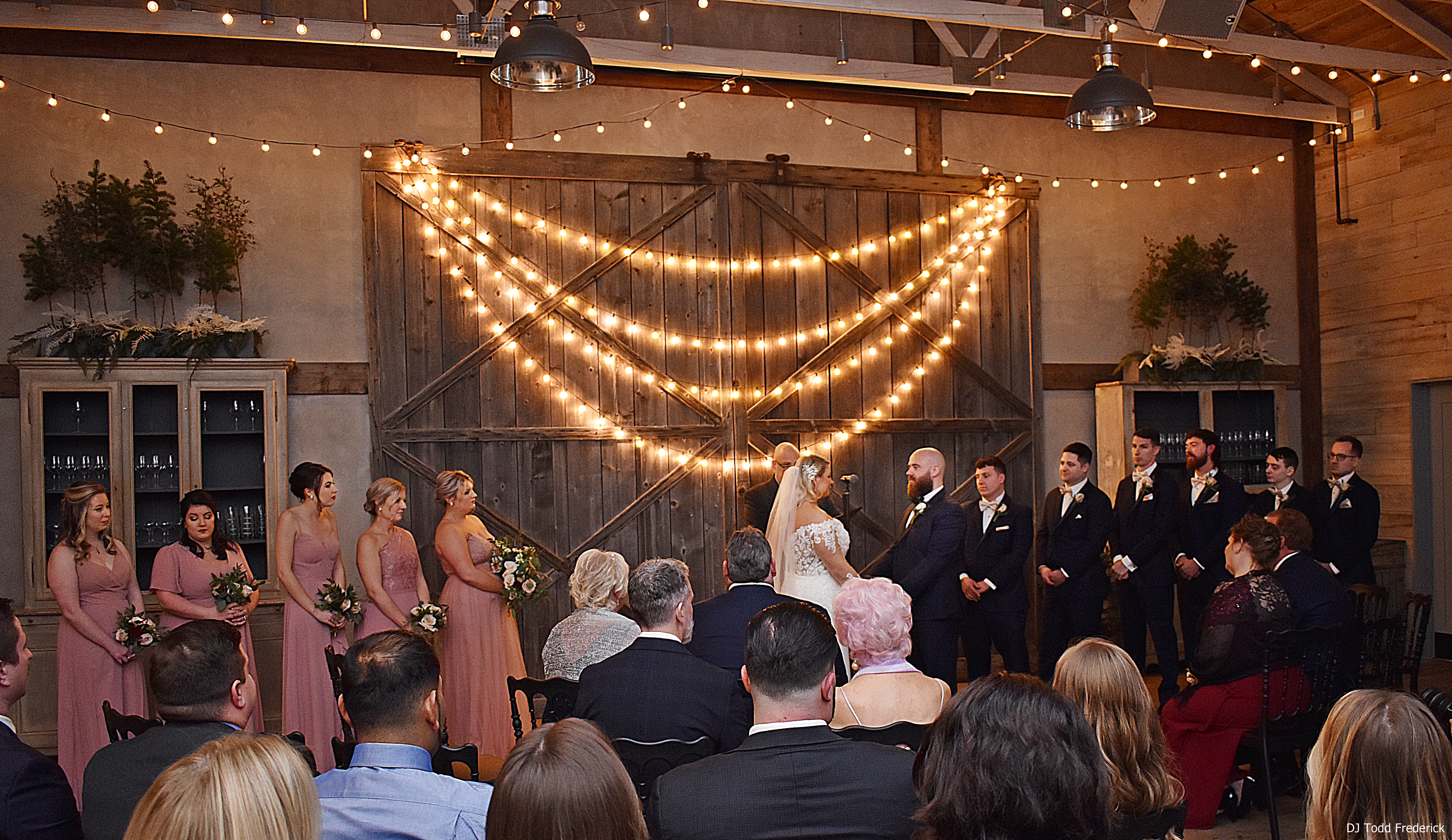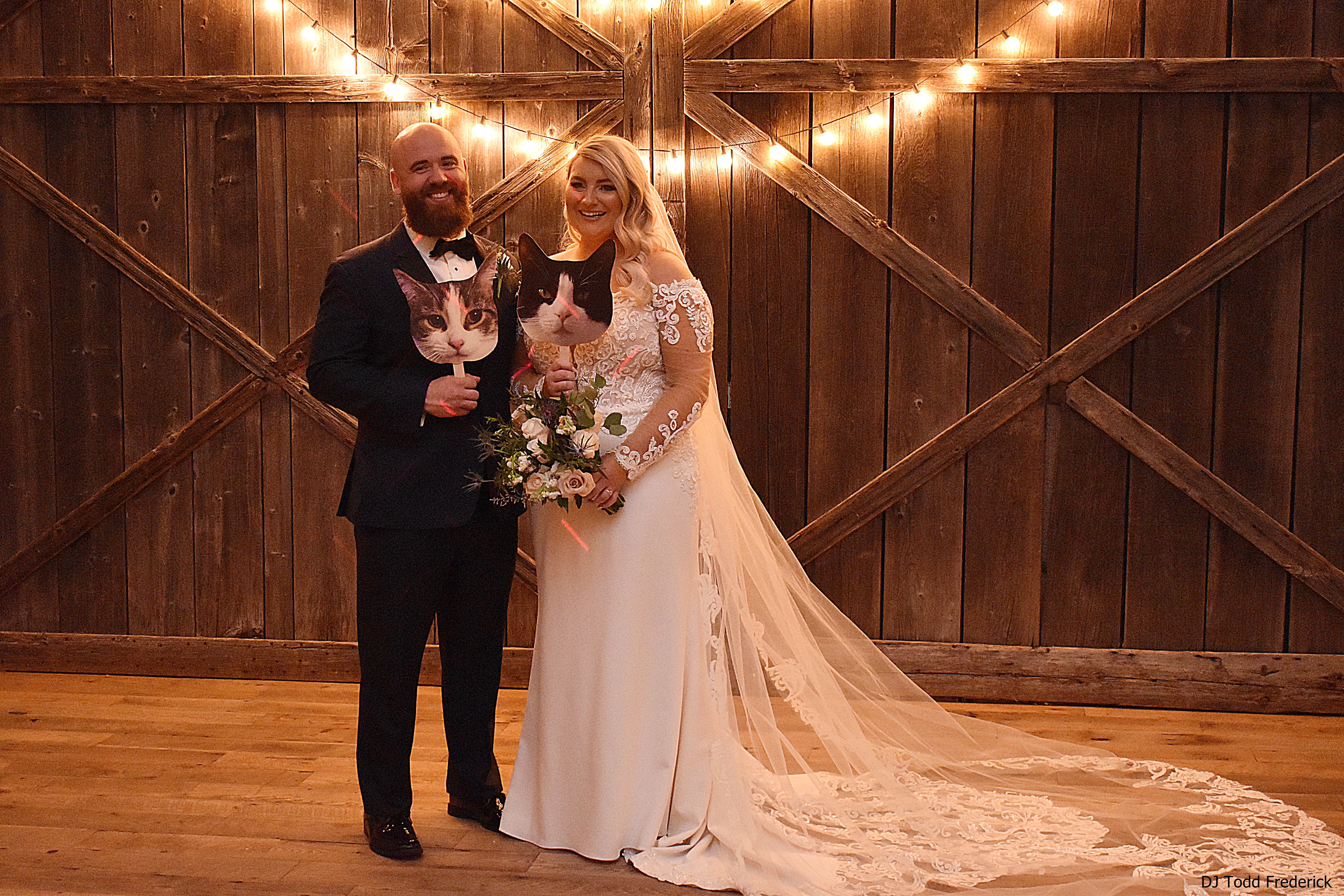 DJ Todd Frederick playing Terrain at Devon Yard in Devon

DJ Todd Frederick at the Chester Valley Golf Club in Malvern
Photo compliments of Fuller Photography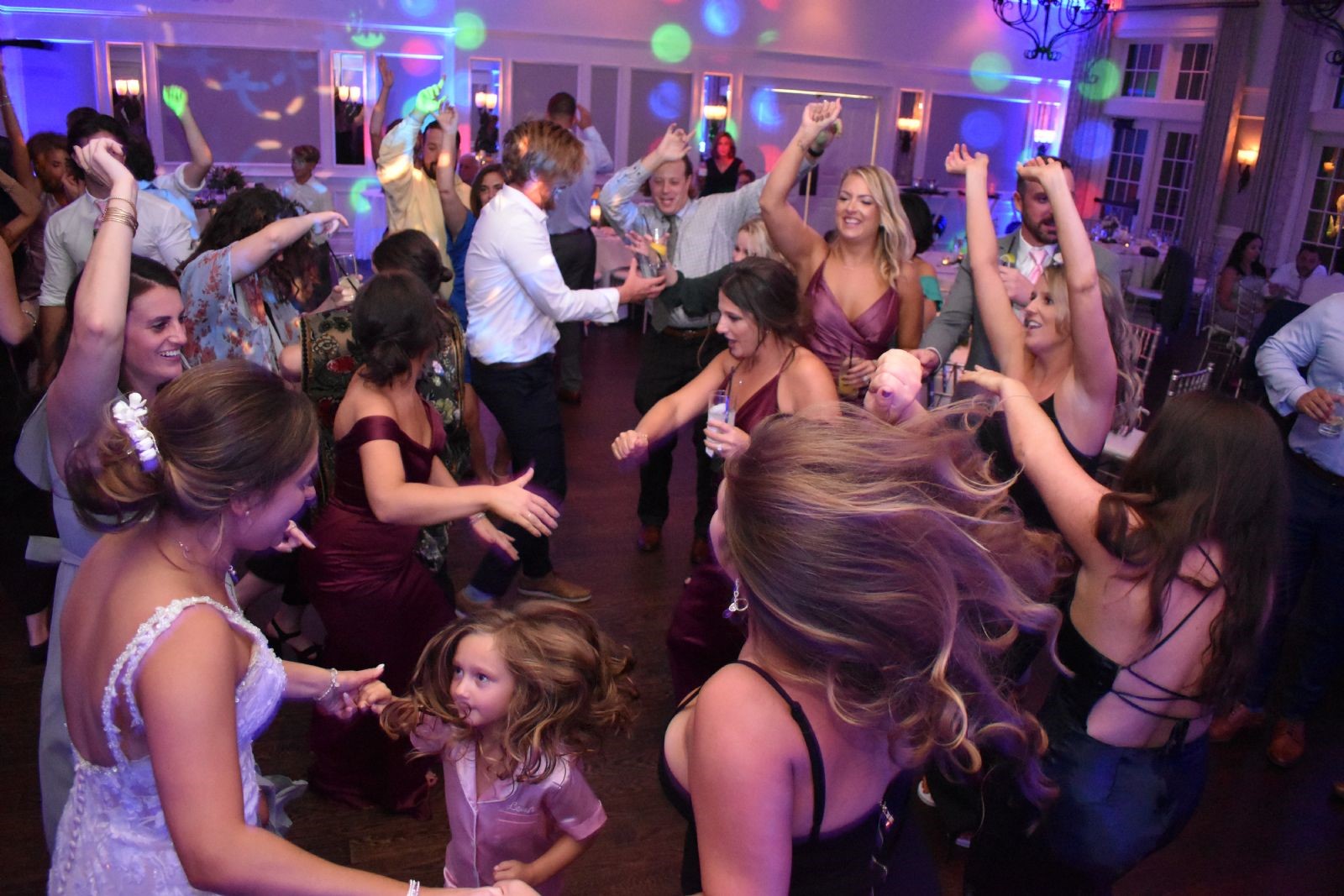 DJ Todd Frederick at the French Creek Golf Club in Elverson
Todd Frederick aka "Todd The Rock God" possesses over fifteen years of successful mobile, on-air broadcast, nightclub MC and DJ work, providing entertainment for parties, mitzvahs, corporate events, charity events, and well over a thousand wedding receptions.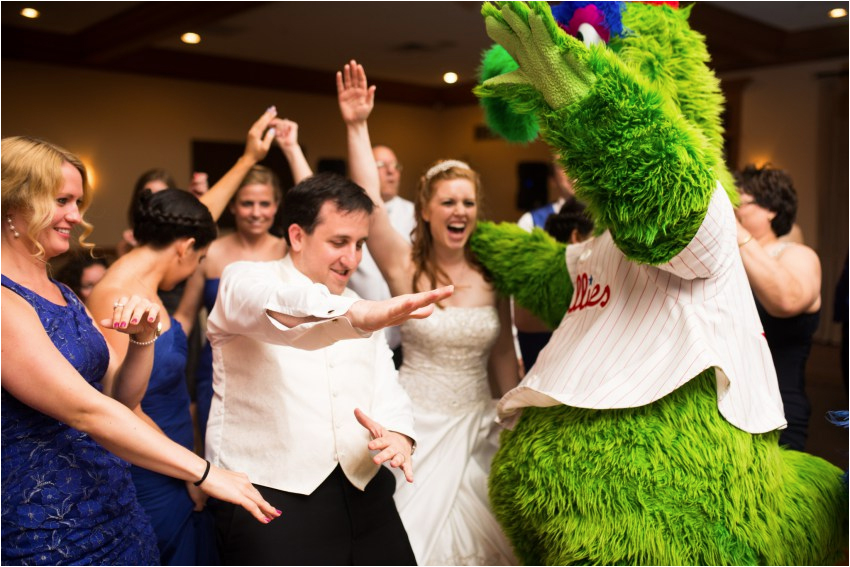 Having worked in television, radio, live concerts and nightclubs, Todd has a broad range of experience and music knowledge. Your preferences will certainly be accommodated. At your event, would you prefer lively and energetic or conservative on the microphone? It's up to you!
DJ Todd spoke about choosing songs on Robert Ryan Catering's blog! Click here!
DJ Todd's Barn On Bridge wedding featured in Philadelphia Magazine! - Click here!
DJ Todd's Columbia Station wedding featured in Philadelphia Inquirer! - Click here!
Read about one of DJ Todd's weddings at the Manor House at Commonwealth here! - Click here!
Skills:

Todd is a Veteran DJ and is the ONLY DJ in the company to have done over 2,000 events with Silver Sound!!!
When it comes to experience Silver Sound DJ Todd Frederick is a full-time DJ and has done more events than any other DJ within the company.
If your biggest fear is that no one will be up and dancing, DJ Todd Frederick will put those fears to rest.
His experience and knowledge enables him to read your crowd.
Through his musical selections he can seamlessly weave together songs that will get Grand-Ma, Cousin Dave, Aunt Martha, Uncle Bob the Parents the Kids and all the Friends Old and Young up and having fun.
From intimate "Micro Weddings" to full scale large events, Todd has provided entertainment in the finest five-star venues, as well as exclusive luxury properties, prestigious country clubs,live venues, and most unique locations.
Todd has actively participated in the collaborative efforts of the entire DJ staff, continuously refining his craft and attending international disc jockey trade shows and seminars.
Feel assured that you are hiring a passionate professional committed to delivering the exact style of entertainment your event deserves, presented in an engaging and complementary style.
Todd will also work behind the scenes of your event, coordinating the efforts of everyone involved with your day, helping to execute a flawless event.
DJ Todd Frederick's groom sweeping his bride off her feet during first dance at Chester Valley C.C.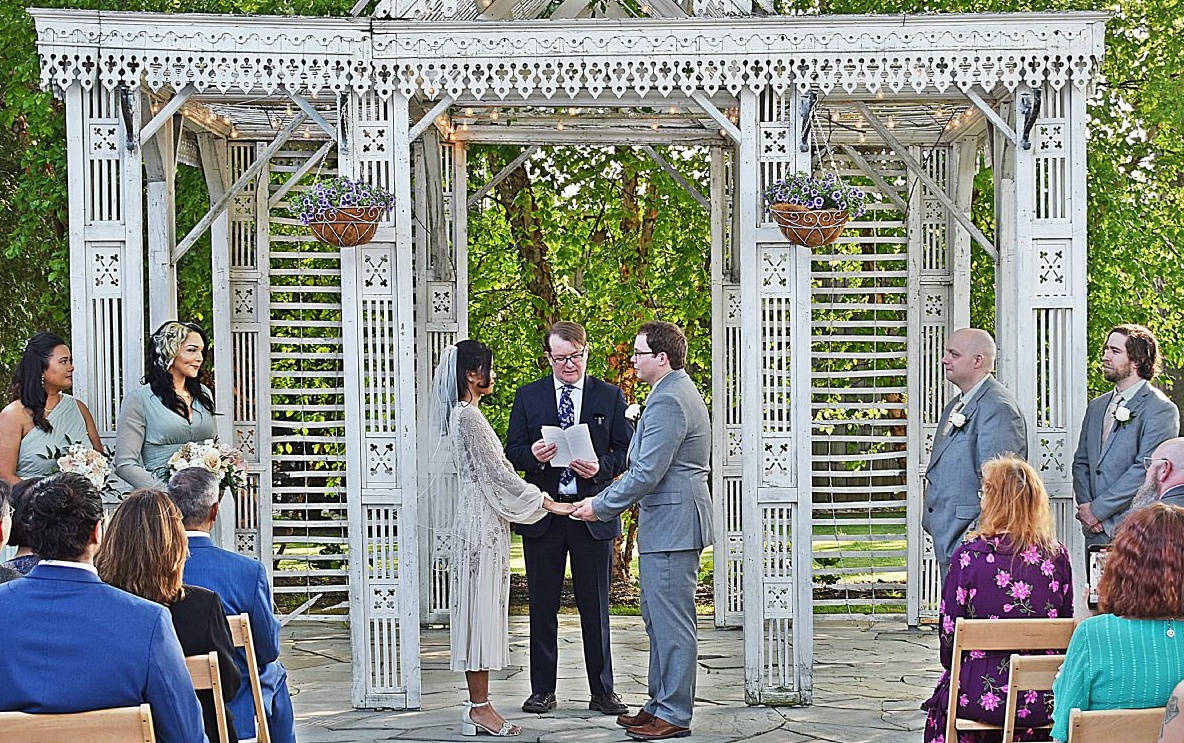 DJ Todd Frederick performing ceremony at Terrain at Styers in Glen Mills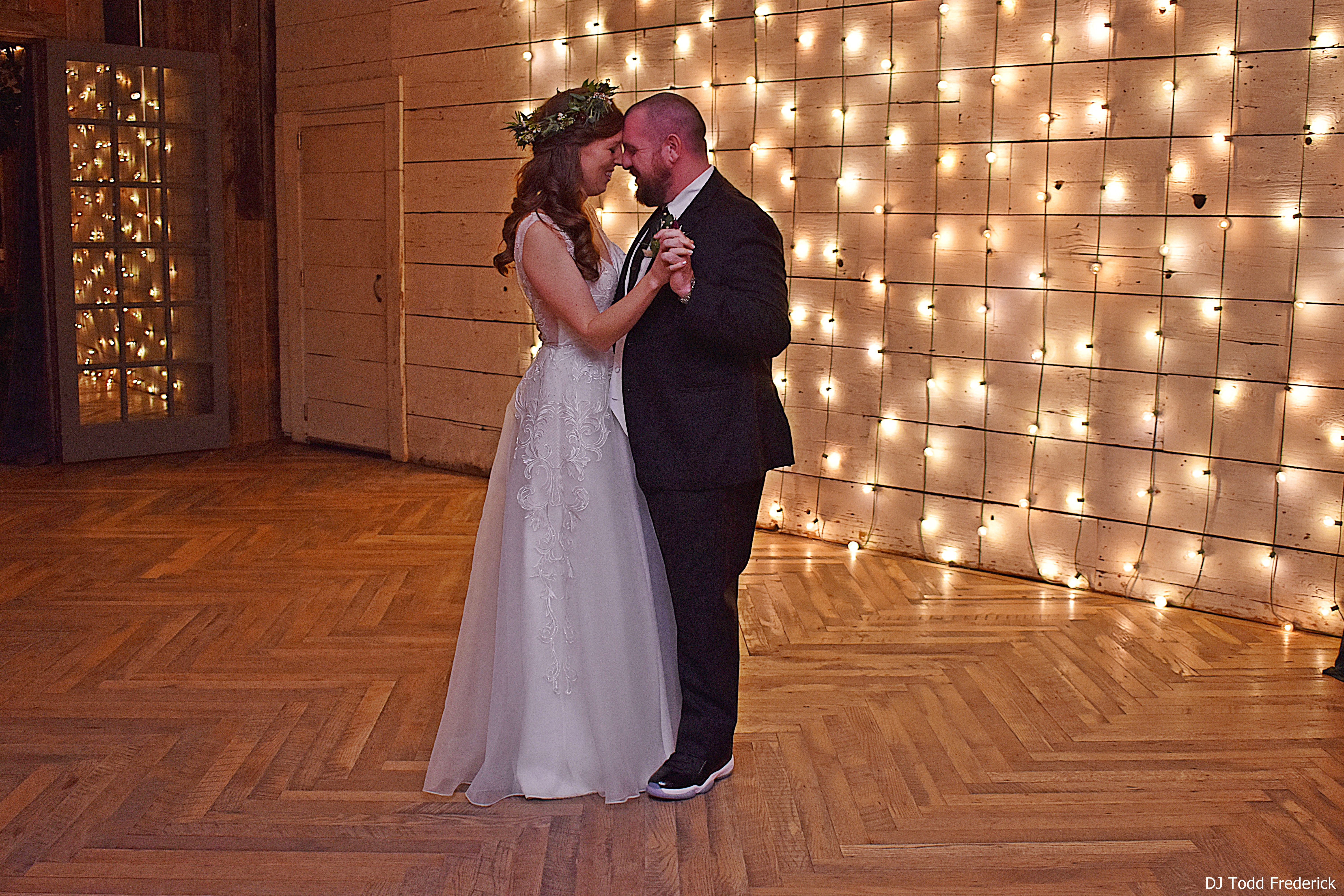 DJ Todd Frederick playing the 1st dance for his happy couple at Terrain at Styers in Glen Mills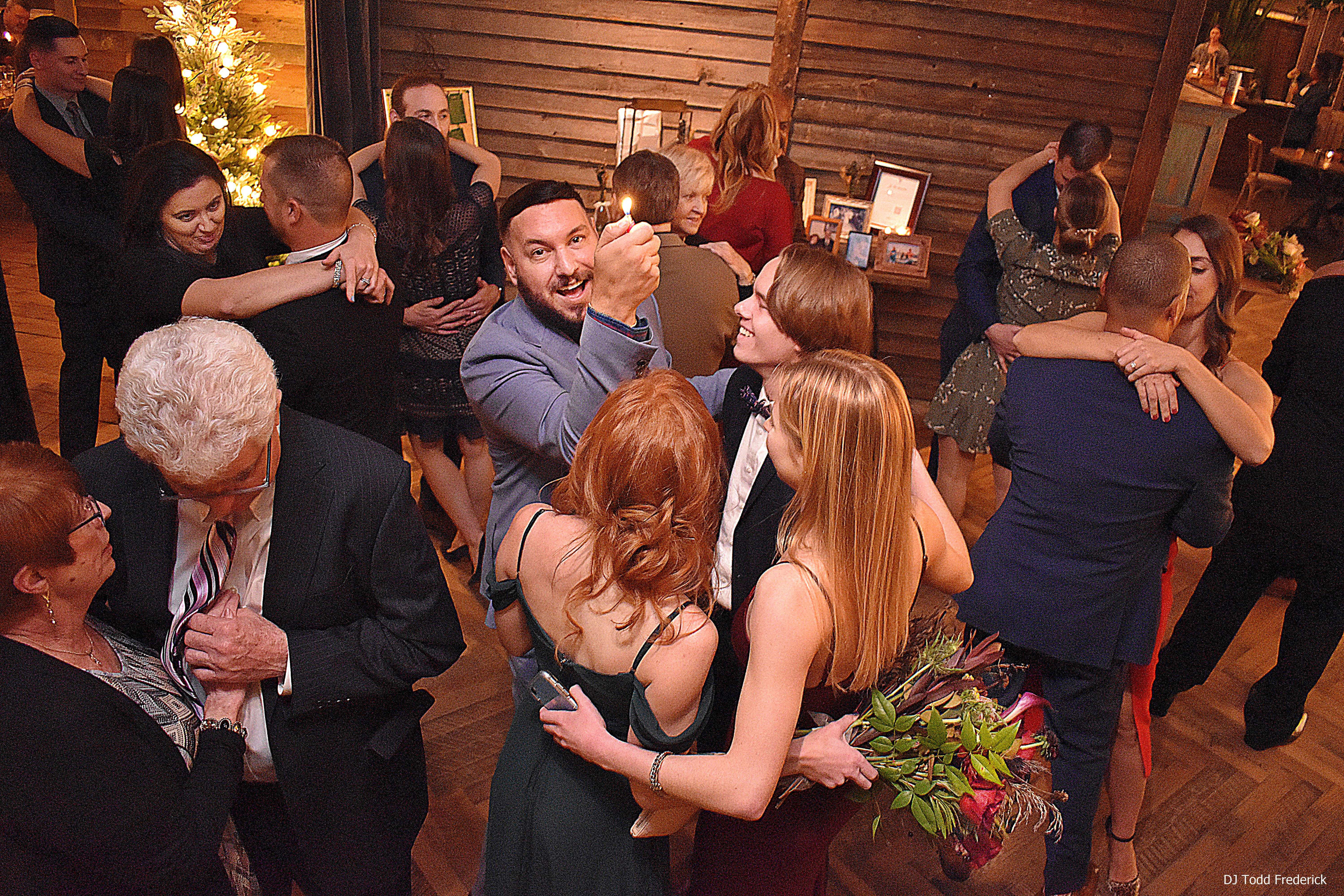 DJ Todd Frederick playing for the crowd at Terrain at Styers in Glen Mills

DJ Todd Frederick Thank you from Terrain at Styers Clients
Music:

Compiling a list of music to play at your event can be a daunting task. The most important thing to remember is YOU are in charge of the music played at your event.
Todd has amassed a comprehensive music collection, cataloging all the most popular music from 1940 to the most current Top 40. If you are having a wedding reception, mitzvah, corporate event, or any other party requiring music, his diverse knowledge, flexibility, and experience will easily accommodate your guests' musical tastes, for both young and old.
His ability to read your crowd produces an environment for lively dance floor fun. By combining your needs and wants with his knowledge and talent, you are guaranteed to entertain your event well beyond your already high expectations.





Todd Frederick at La Massaria

Todd Frederick's Voice Demo is just one example of the many different ways Todd can announce you in. As someone who has done professional voice over work, Todd has the talent and is able to bring you in with a style of your choice. From the most conservative and chill to the most bombastic and over the top. Whatever style you are looking for Todd can certainly accommodate.
It is all up to YOU!
Todd Frederick proudly supports and promotes the following causes:
Audio Equipment:

Todd's sound equipment has been assembled to provide your event with the highest-quality of sound.
Todd knows while it is very important to have your guests up and dancing it is also very important to give your guests the ability to carry on conversation at their tables.
Todd's primary sound system consists of two Bose extreme "high-end" L1 Series II cylindrical radiator speakers, and two Bose extreme "high-end" B1 bass modules, along with two Bose extreme "high end" B2 bass modules giving you superior sound second to none.

The Wedding Celebration goes airborne with DJ Todd Frederick in the Barn at Durham Hill Farm
Are you having an intimate "Micro Wedding" with 50 guests or a large scale wedding with 300 guests? Are you wanting a "Remote"ceremony ? Are you wanting a "Remote" cocktail hour? Whatever your needs Todd has got you covered with his high quality multi system set ups.
Pioneer MEP-7000 digital multi-entertainment player and controller, Denon Prime-Go player, Stanton mixer, Ultimate Support speaker stands
Ceremony Sound Equipment:
RHODES Wireless GO II Dual Wireless Microphone System (no unsightly microphone or microphone stand in the ceremony pictures)
Shure handheld wireless cardioid microphone (for any readers you might have during the ceremony)
MAUI 5 GO (completely portable and battery operated so you can have sound anywhere - no electricity needed) All perfect for Cocktail and Ceremony!!!
| | |
| --- | --- |
| | Mary & Eric Tropea 8/25/23 - Downingtown CC |
"We used Todd's services for our ceremony, cocktail hour, and reception at the Downingtown Country Club. He mic'd up my husband and our officiant for the ceremony, allowing for crisp, clear sound heard by all guests."
Lighting:

Three-color sound-activated Tri-Light, Chauvet COLORstrip Mini LED uplighting color bars (video), Martin Ego III (video)
Customer Assurance:

Todd has combined many approaches into the Art of DJ Entertainment. Todd want's to make all involved with the event have a wonderful and unforgettable time that will be remembered for years to come!
Click here to request a quote for Todd's services!
Just a small sampling of the many "Client Thank You Notes" Todd has received.

Wilson Wedding - Terrain at Styers
Valco Wedding - Manor House At Prophecy
Baker Wedding - Barn on Bridge
Garcia Wedding - Terrain at Styers
Murphy Wedding - Washington at Yellow Springs
Garzilli Wedding - Normandy Farm
Reuter Wedding - Willam Penn Inn
Knox Wedding - French Creek Golf Club
Paul Wedding - Blue Bell CC
Blaisse Wedding - Normandy Farm
McGonigle Wedding - Barn on Bridge
Pryor Wedding - Springton Manor Farms
Conley Wedding - Ballroom at Ellis Preserve
Kriebel Wedding - Talamore CC
McCann Wedding - Robert Ryan Catering
Arnhold Wedding - Barn on Bridge
Hewitt Wedding - Hilton at Penns Landing
Lambertson Wedding - Hotel Du Pont
Plumb Wedding -Northhampton Valley CC
Norris Wedding - Barn on Bridge
Sanders Wedding - French Creek Golf Club
Novelli Wedding - Barn on Bridge
Spoont Wedding - Normandy Farm
Gladd Wedding - Springton Manor Farms
Wenger Wedding - Farmhouse at Peoples Light
Knox Wedding - Loft at Landis Creek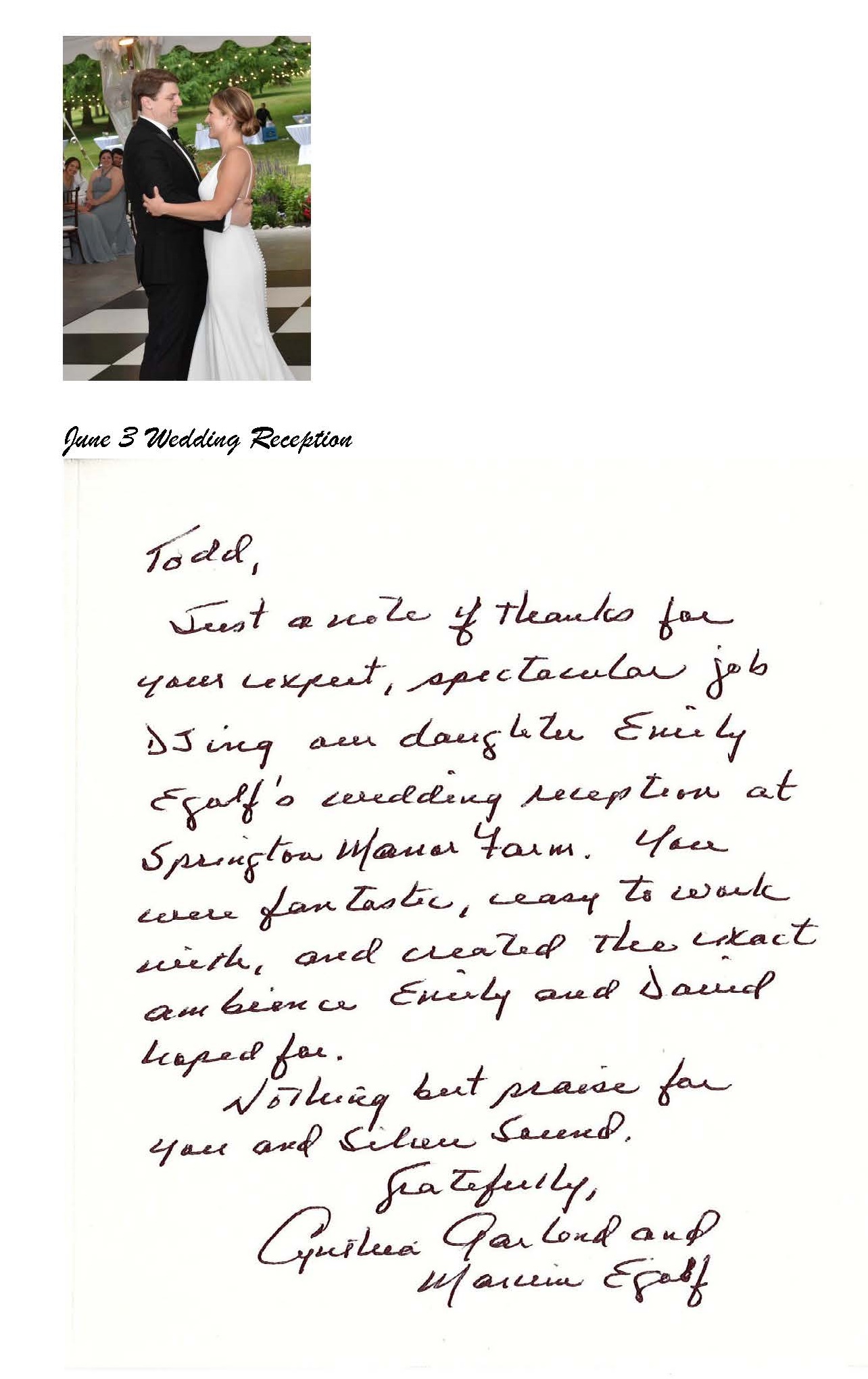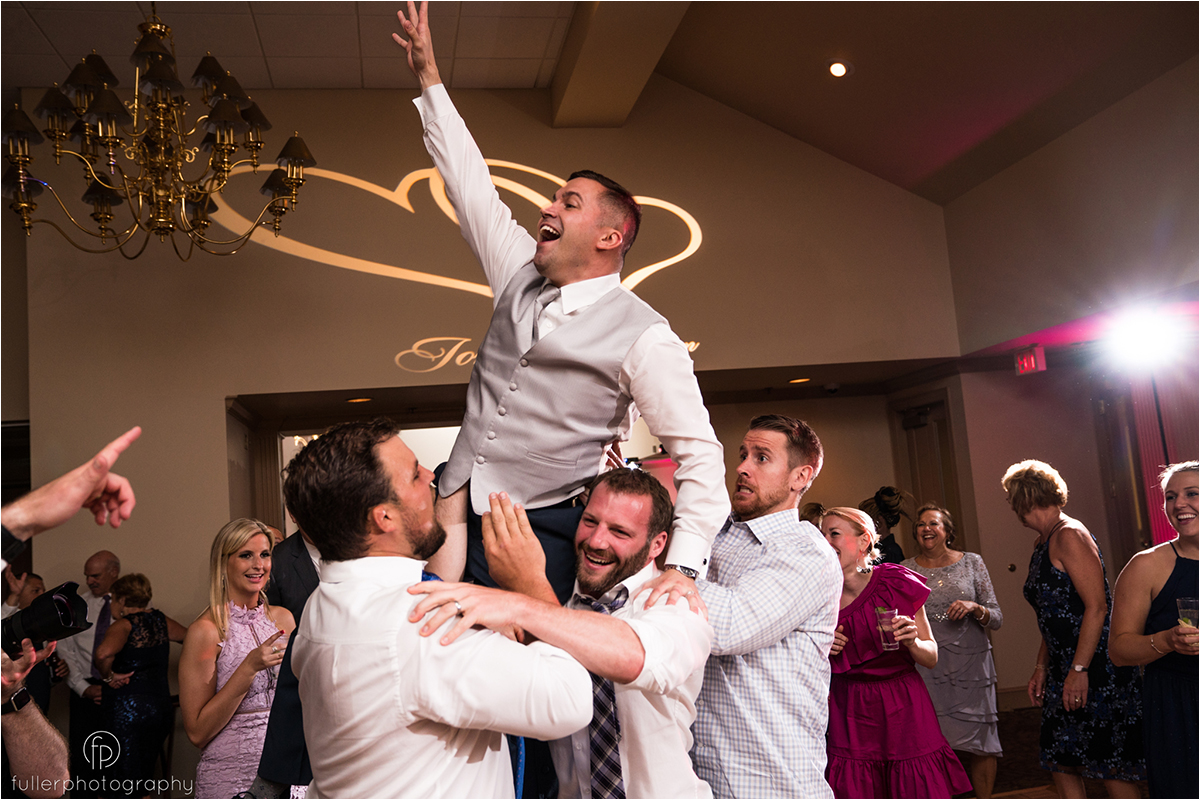 DJ Todd Frederick at the Normandy Farm Silo Ballroom
DJ Todd Frederick dazzles the crowd at Chester Valley Golf Club
Everyone is having a great time at the Barn on Bridge with Robert Ryan Catering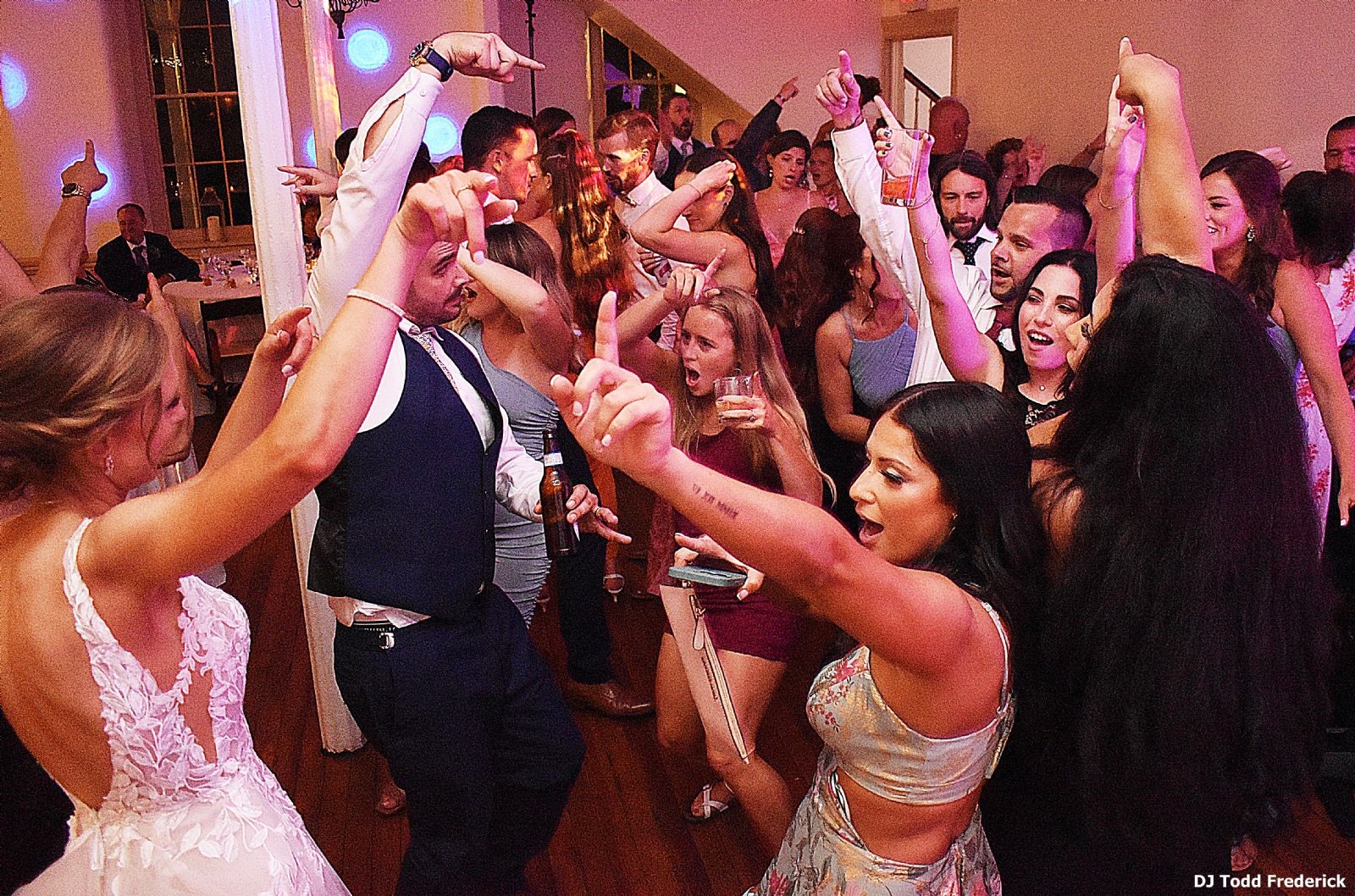 DJ Todd Frederick Packing the dancefloor at the Washington at Yellow Springs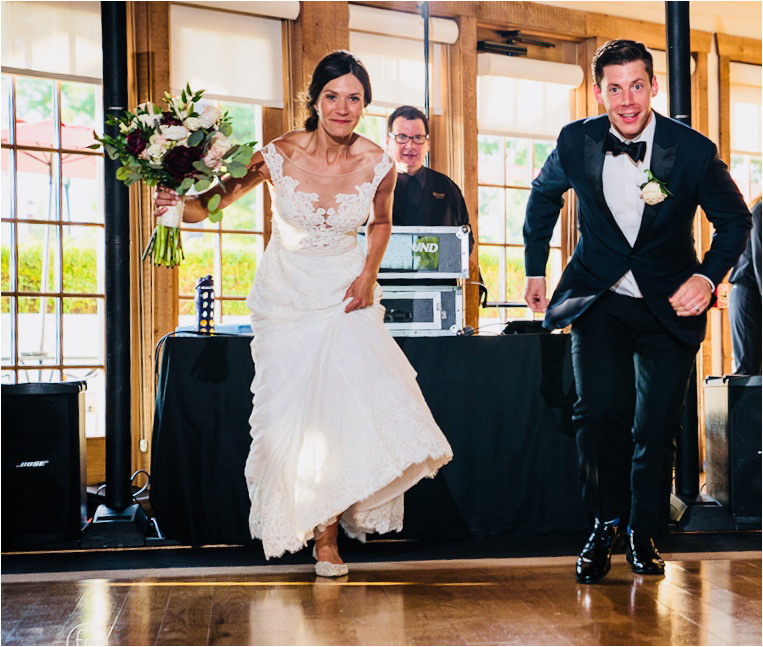 DJ Todd Frederick in action with his happy couple at La Massaria At Bella Vista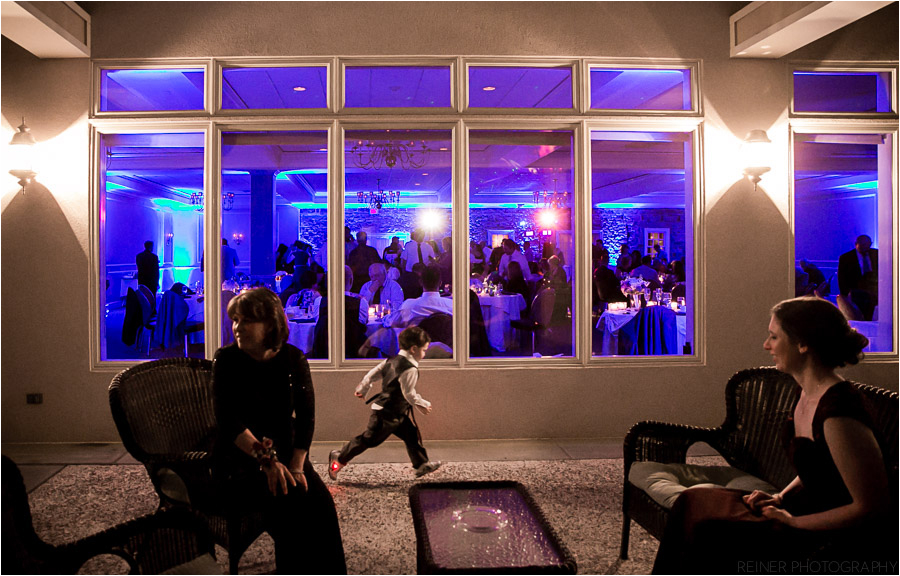 Want to know just a little bit more about Todd and his backstory? Click here