KEVIN KIRBY 'S Resume
---
"They may forget your name, but they will never forget how you made them feel". - Maya Angelou
Kevin understands the true meaning behind your event. The gathering of family and friends, to honor and celebrate loved ones, are always events that live forever in our memory. It's a day when new relationships are formed and old ones reconnected. Kevin will uplift, encourage, motivate, and inspire your guests with the power of music. Your guests will laugh, dance, and enjoy a fun filled event that they'll talk about for years to come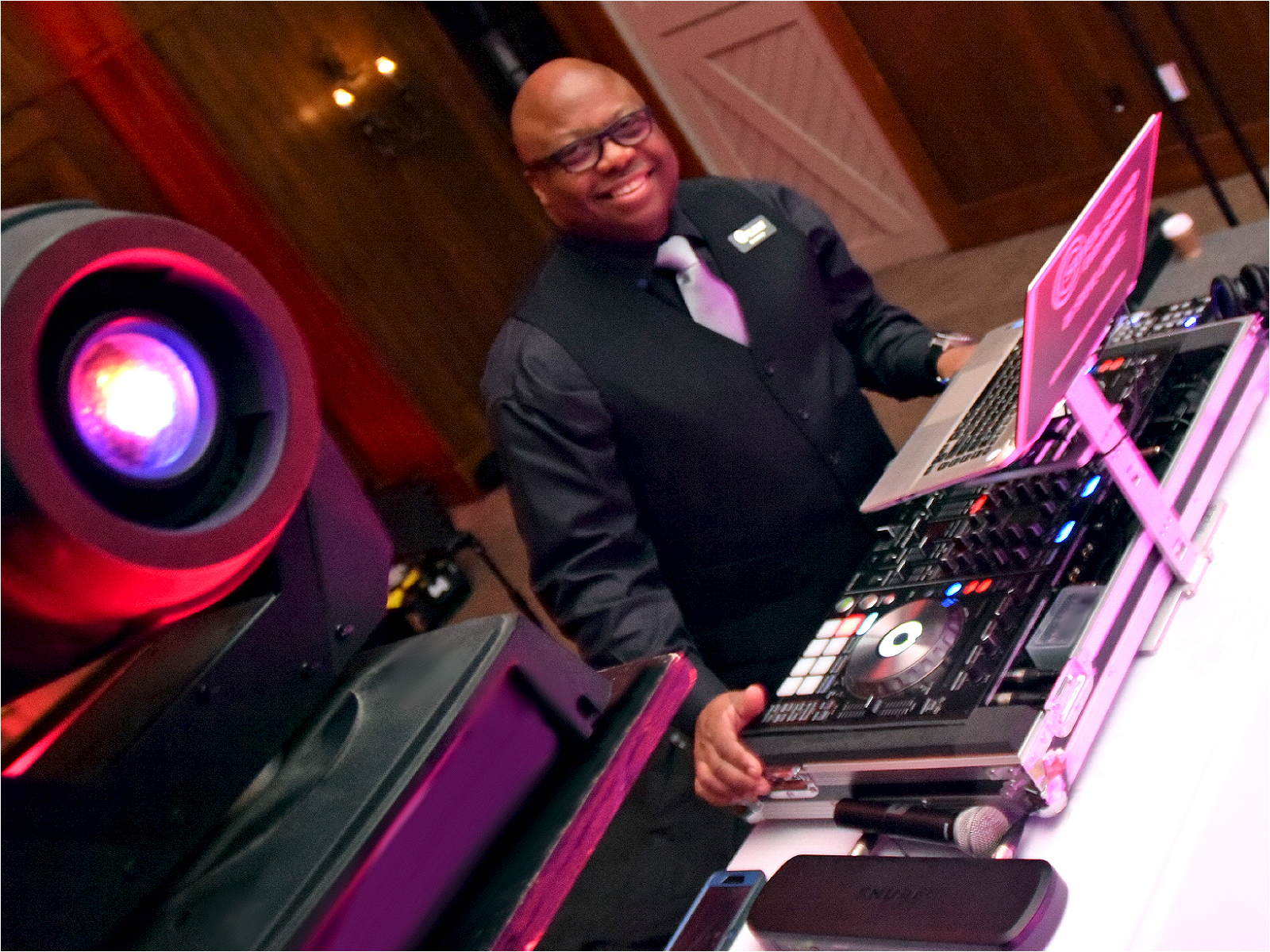 Silver Sound DJ Kevin Kirby in Normandy Farm's Grand Ballroom
Kevin is multi-talented; he has worked as a Radio Announcer, Director, and Producer.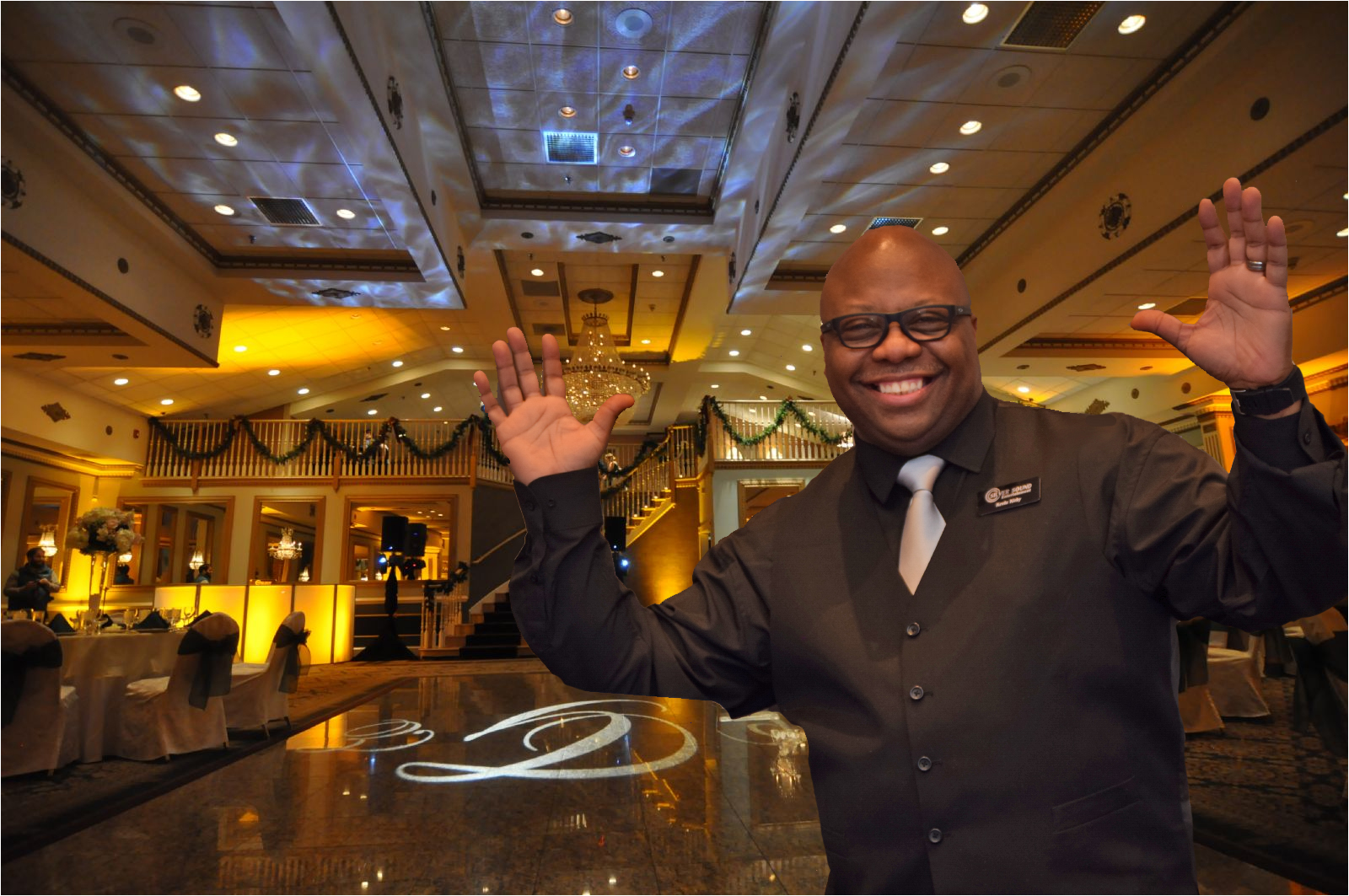 Skills:

"In the hands of a master, DJing is about directing your audience to a higher place" - unknown.
The short story is, at 14, I began helping my uncle by carrying equipment, setting up and playing in the Philadelphia area. Soon after that, I was DJing on my own. What followed was a career in Broadcasting and DJ entertainment.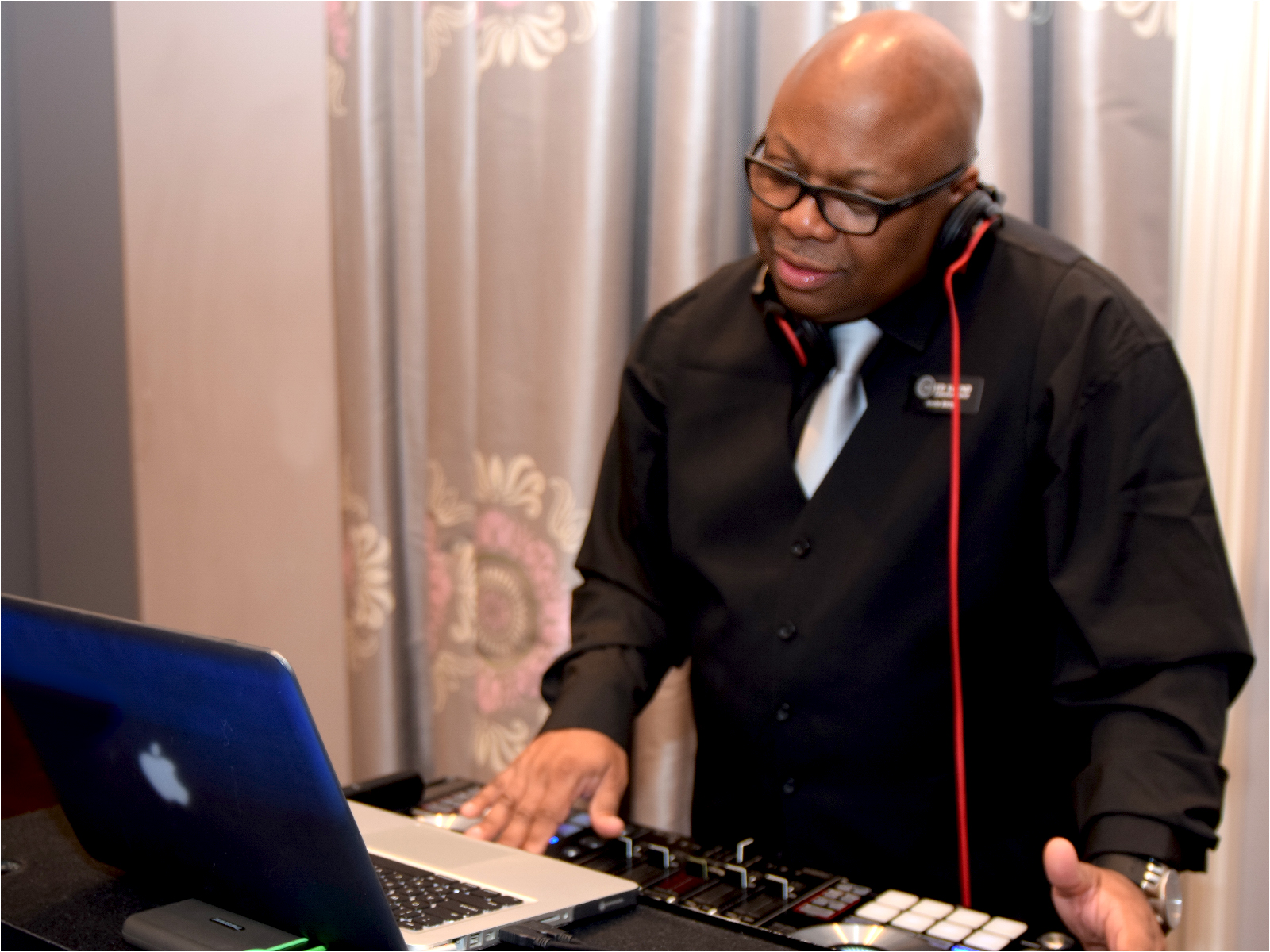 Kevin Kirby at the luxurious Hotel Monaco by Independence Hall
Music:

"Keep a song in your heart, and you won't be mad or sad for very long" - My Mom, Maude Kirby
Kevin carries Lacie and SanDisk hard drives containing a large music library spanning 1920 to today and subscribes to ERG Music, a subscription service that keeps him up-to-date with all the best new Pop, Country, Latin, Hip-Hop, and more!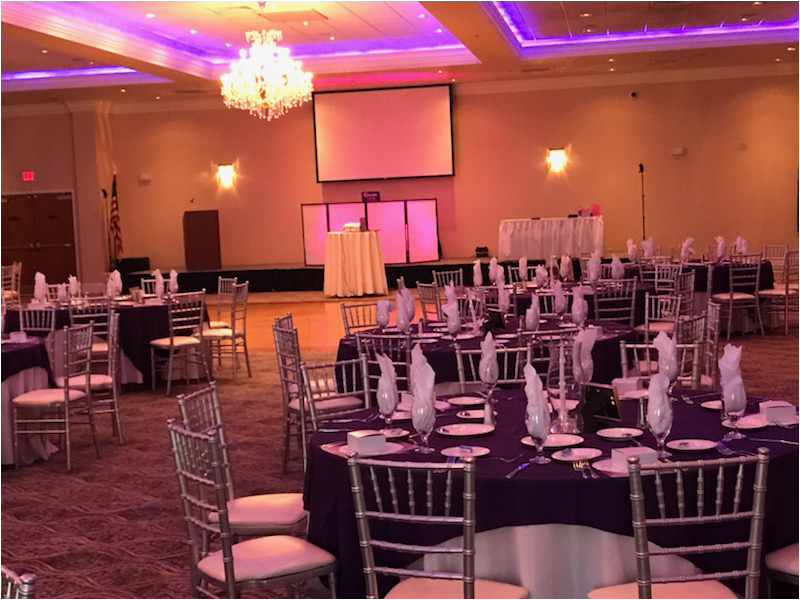 Audio Equipment:

"Equipment makes my job easier, but it doesn't affect my style - Michael Seresin
Denon MCX8000, Pioneer DDJ-S1, Numark CDN 90, Numark CD Mix 2, Numark DDS80, Technics 1200 turntables, Denon DN-S5000 CD players, Pioneer DJM3000 mixer, Audio Technica dual wireless system pro 10 lavalier and handheld microphones, Audio Technica wireless system 10s, Fifine K025 wireless microphone, Fifine dual wireless system with lavalier and headset, Shure RS230 vocal microphone (wired), Shure wireless PG24/PG58 microphones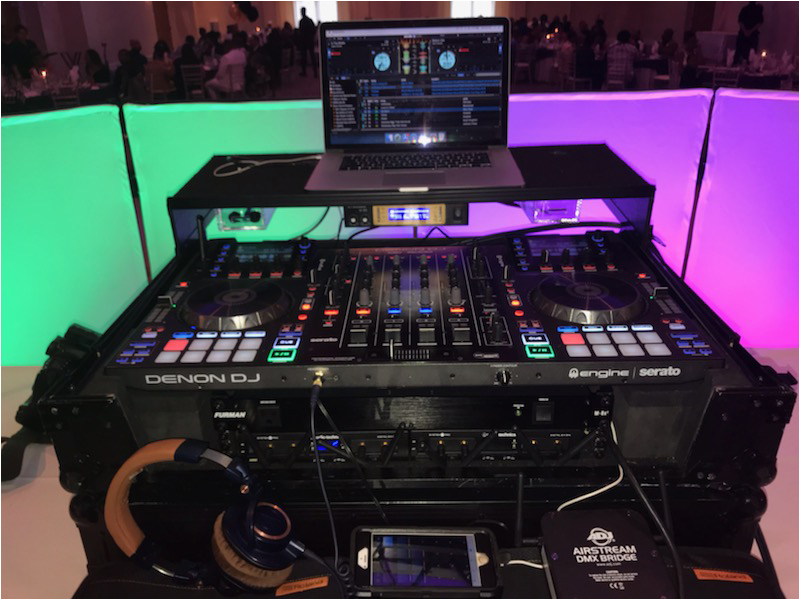 Lighting:

"Through the darkness, our inner light shines brightest" - Caroline Skanne
ADJ DMX Air Stream Bridge (video), Chauvet Color Strip Minis (video), Chauvet Color Strip Mini FXs (video), Chauvet Color Strips (video), ADJ Profile Panel (video), ADJ Dekker LZR (video), Chauvet Mega Trix (video), Chauvet J-Five Dual Rotating Moonflower LED (video), ADJ Fab 4, Chauvet Obey 40 DMX Controller, ADJ Ikon Profile (video), Chauvet Gobo Zoom LED 2.0 (video), Martin PR 1 gobo projector, ProX XF-5X3048B facade (Black Trim) (video), 8ft DJ Skirts Facade (Black) (video)

Silver Sound DJ Kevin Kirby is a Springfield Country Club favorite!
Customer Assurance:

"Quality is not an act, it's a habit" - Aristotle.
DJ Kevin is: Excellent, Professional, Entertaining, Spectacular, Superb, Energetic, Creative, Unique, Fun, Wonderful, Experienced, Personable, Talented, Amazing, Knowledgeable, Sincere, Approachable, Helpful, Kind... and Very Humble
"Kevin, Thank you so much for your amazing DJing skills! We could not have imagined a more perfect blend of music to accompany our celebration. We received so many compliments on our music, and we really could never thank you enough!" Lots Of Love, Mr. and Mrs. Vinton.
"...DJ Kevin's value is way above and beyond what we paid for - truly spectacular!" Mr. and Mrs. Walter.
"You were amazing...! Best wedding DJ ever and everyone said so! Mr. and Mrs. Elmy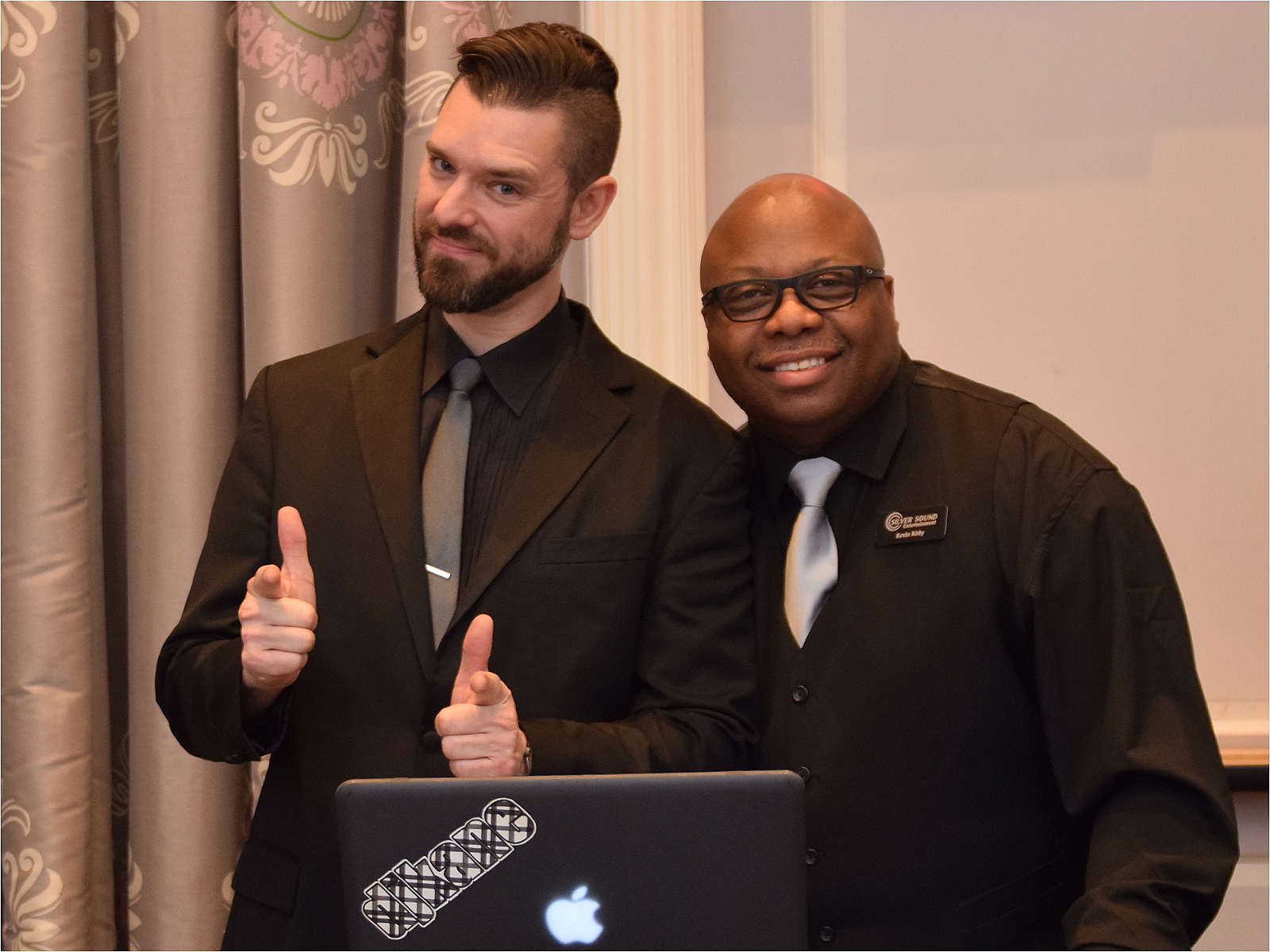 DJ Kevin Kirby trained with some of Silver Sound's most popular talent, including DJ Michael Kane