TAZ SELLERS'S Resume
---
Hi there and welcome, you may be a couple getting married, throwing a private or corporate event or just someone with insatiable curiosity. Regardless of which of those you are the information below will inform you about who I am and what I do for my clients.
If you are a real techie and only care about my hardware you can click here.
Check out one of Taz's recent five-star reviews from WeddingWire.com!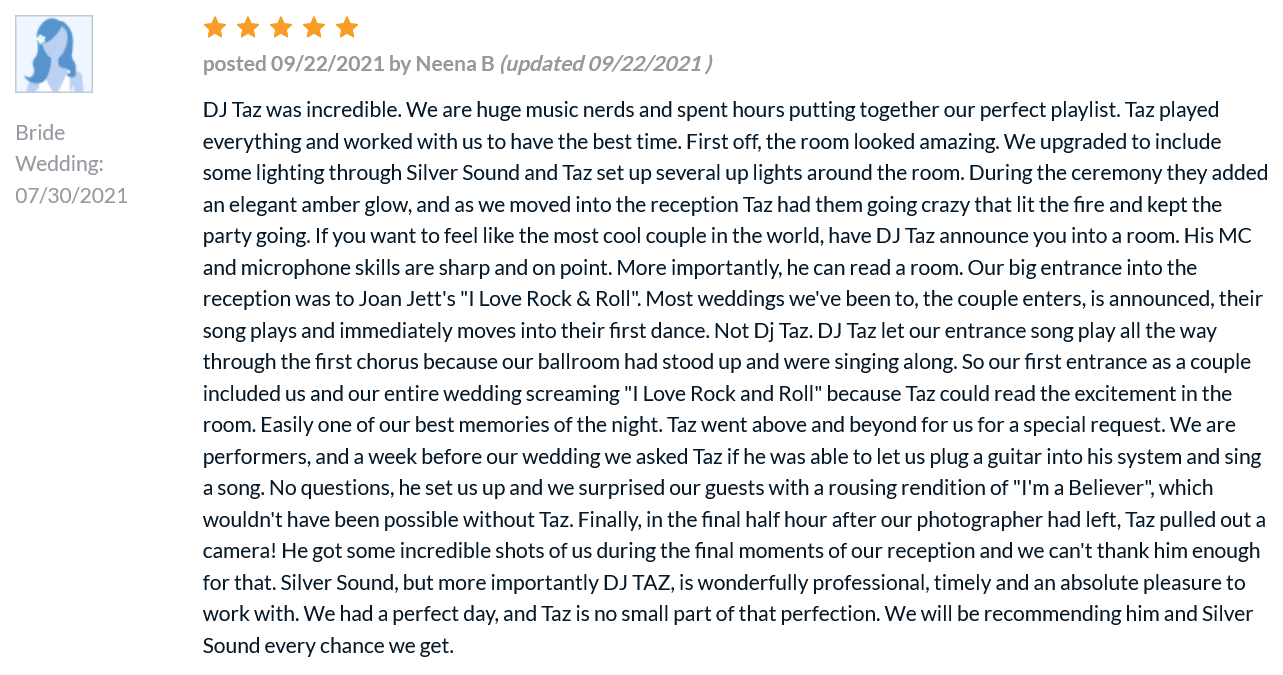 There are DJs but then there are Event Professionals like me that strive to go above and beyond the expected norm. I am an experienced DJ/MC Entertainment Director of over 20 years, I interface with your other wedding professionals involved, working closely with them during the event to be sure your dreams and visions of the special day are not only met but exceeded. This translates into you not having to stress on a single detail allowing you to enjoy your event to its fullest creating lifelong memories like this: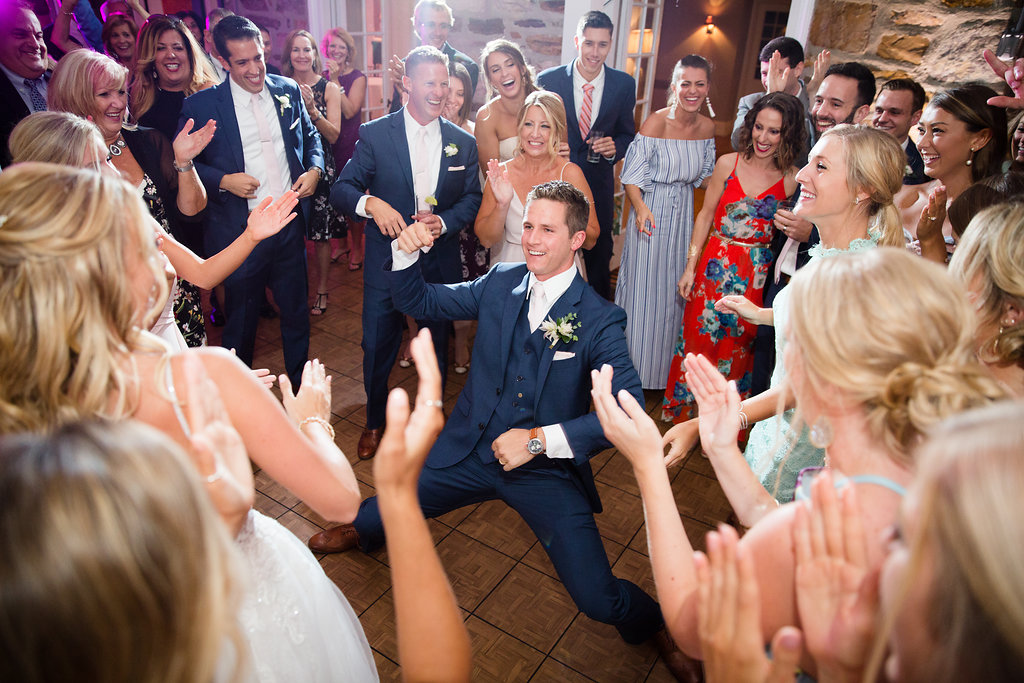 "Well the picture says it all! We had the time of our lives. Taz was awesome! People are still talking about about how fun and wild our reception was. Taz really knew how to keep the party going! Taz even put together a custom father/daughter dance for us! I would recommend Taz to my closest friends and family. Thank you Taz for playing the songs we requested and knowing how to rock the stage!!! We will never forget our best dance party ever!!
Ready to make me part of your special day? Click here.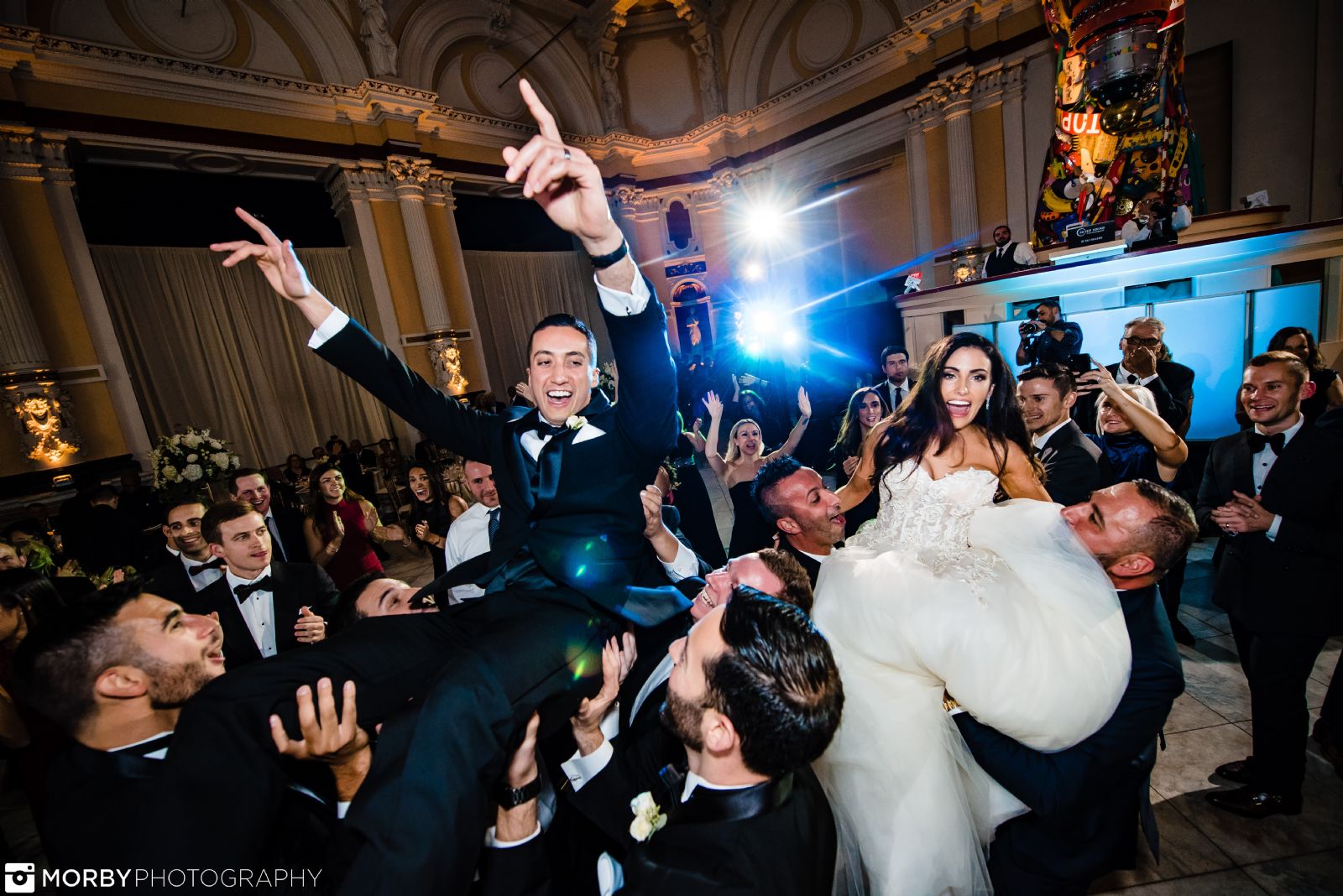 I have been personally selected by some of the Philadelphia's top Wedding Professionals to entertain their own events along with some of the most elite clientele in the area.
My degrees in music and audio engineering along with being an accomplished musician help add to the musical knowledge and skill I bring to each and every event. I take it very personally getting the privilege of being part of your events. Each of my clients receives ongoing support through meetings, email and phone calls to assure every detail is perfected and service delivered with my trademark gregarious personality and smile.

"I've been in the event biz in Philly for a good long while and I have come across very few that are as eternally upbeat and professional as Taz Sellers" - Chris Hensel (Hensel Photography)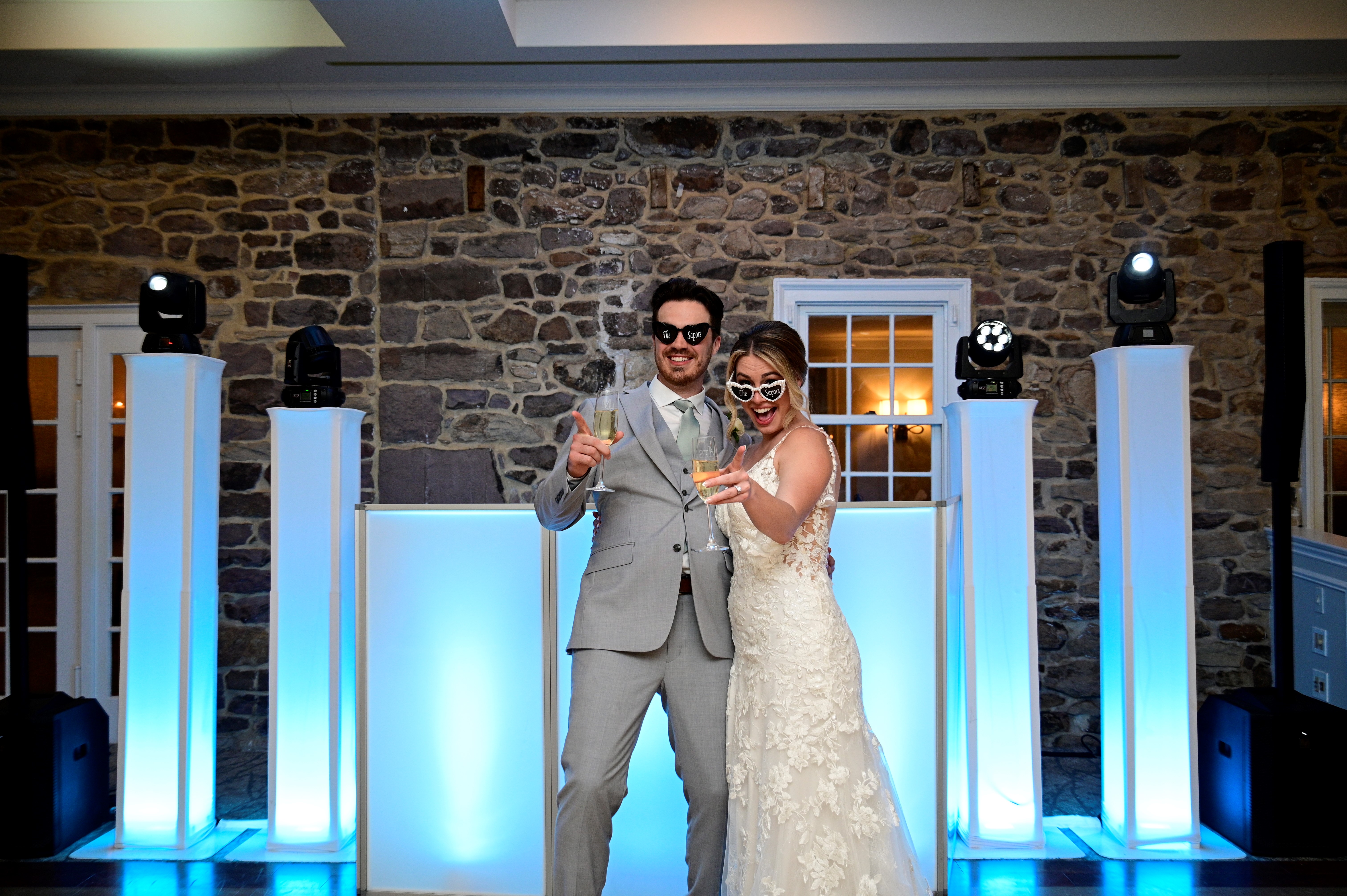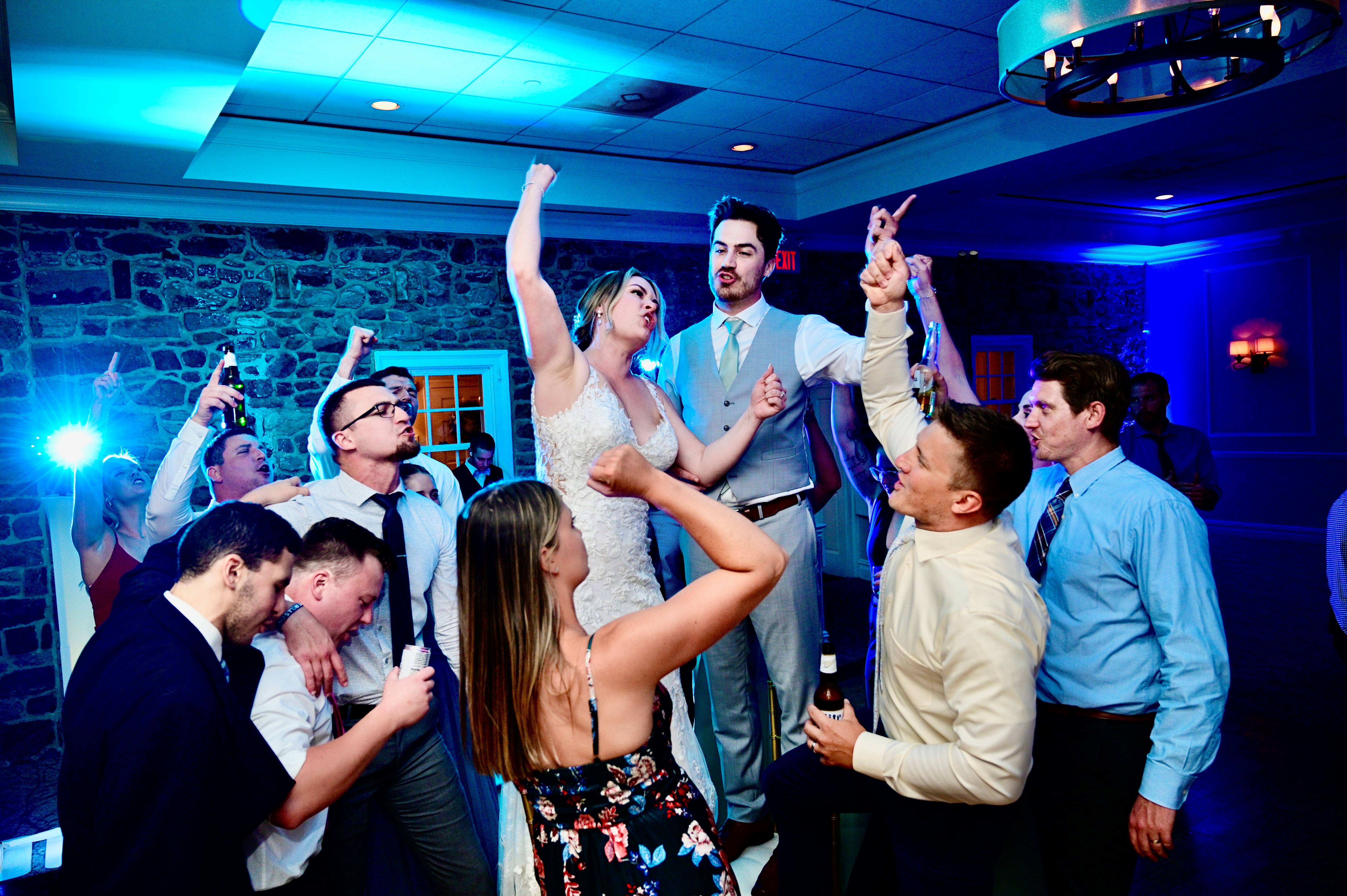 That's Ashley and Zac above at the Manorhouse at Commonwealth and following the event they had this to say "From first to the last song, DJ Taz was perfect! My husband and I submitted a lot of requests and weren't sure how everything was going to work out but Taz was on top of everything! He was extremely professional but also knew how to keep the party going! We wanted a fun dance party and that was exactly what Taz delivered! Thank you for making our wedding night perfectly awesome!!"
Ready to book me? Click here.
DJ Taz Setup at Union Trust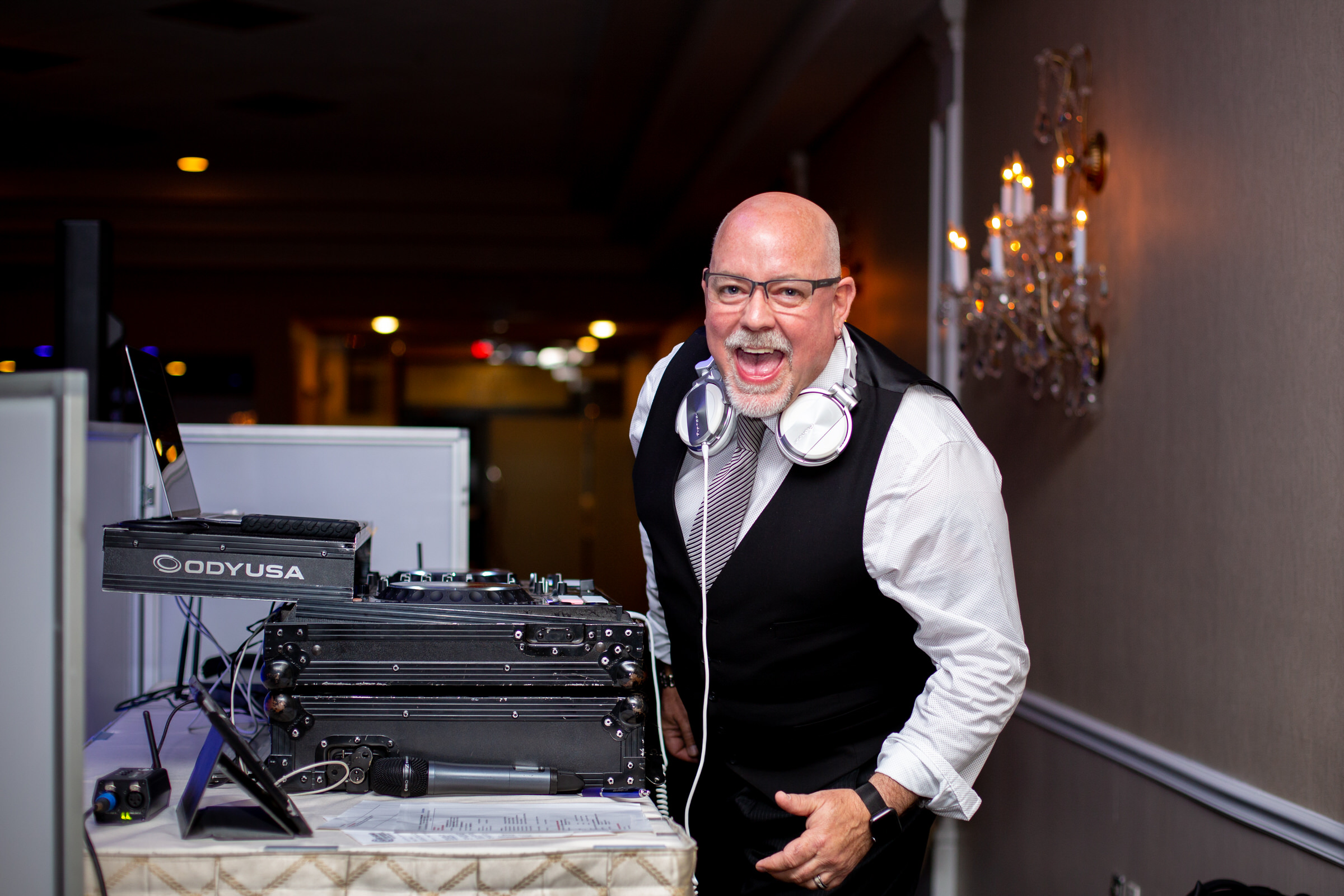 Photo by Ashley Garrity Photography
DJ TAZ CLIENTS AT JOHN J AUDUBON CENTER

DJ TAZ CLIENTS AT PEARL S BUCK ESTATES

VIDEO HIGHLIGHTS from some of my clients weddings
Taz Sellers Demo - Terrian at Styers from Alchemedia Studios
Taz Sellers is a Five Star Silver Sound DJ.


My Full Bio:
I have had a lifelong love affair with music! As an accomplished audio engineer and musician I hold degrees in Audio Engineering, Music and Music Business from both Full Sail University and Berklee College of Music. My DJ Career started while still in high school spinning at the historic Main Line landmark, Radnor Rolls Roller Rink along with being one of the original skateguards. I continued on DJing at nightclubs in Florida, Philly and Boston while earning my degrees, when not in the recording studios working with many Grammy winning artists or on the road touring as a sound engineer for The Spin Doctors, Third World, Chubby Checker and more.

In 1997, I met Silver Sound founder Paul Evans and joined the team as a DJ and served for 9 years as General Manager, helping to grow the company. In 2008, I took a 4 year sabbatical from the company as a manager to work for Apple. But returned to the company I had help build to continue my passion of helping clients create the perfect event as one of Silver Sound's top DJs and Vice President of the company . I am a proud member of NACE (National Association of Catering and Events) where I continue to enhance my event skills on a professional level and was recently awarded member of the month by peers. I also run my own production studio specializing in music production, voice overs, custom mixes for wedding clients and new artist development for my independent record label bearing the same name as the studio Emphatic Inc.
DJ Taz at the Ballroom at Ellis
Skills:

Being versatile I am able to please many different audiences, to read the crowd and predict what music will work in a given situation. I am musically diverse with extensive knowledge of all genres including Latin and World Music. Expert in beat mixing and smooth transitions from any generation to the present which is enforced by my education in music and music production. Considerate of requests made and spontaneously mixing the song in the format provided, if appropriate.

I am more than a DJ, I am an Professional Entertainment Director/Host , striving to go above and beyond the clients standard expectations of a wedding DJ. I will work closely with you on your special day to make sure your dreams, plans and expectations are not only met but exceeded. I also assist in facilitating the efforts of the other professionals involved. All of this allows you to relax and enjoy your event, confident and stress-free.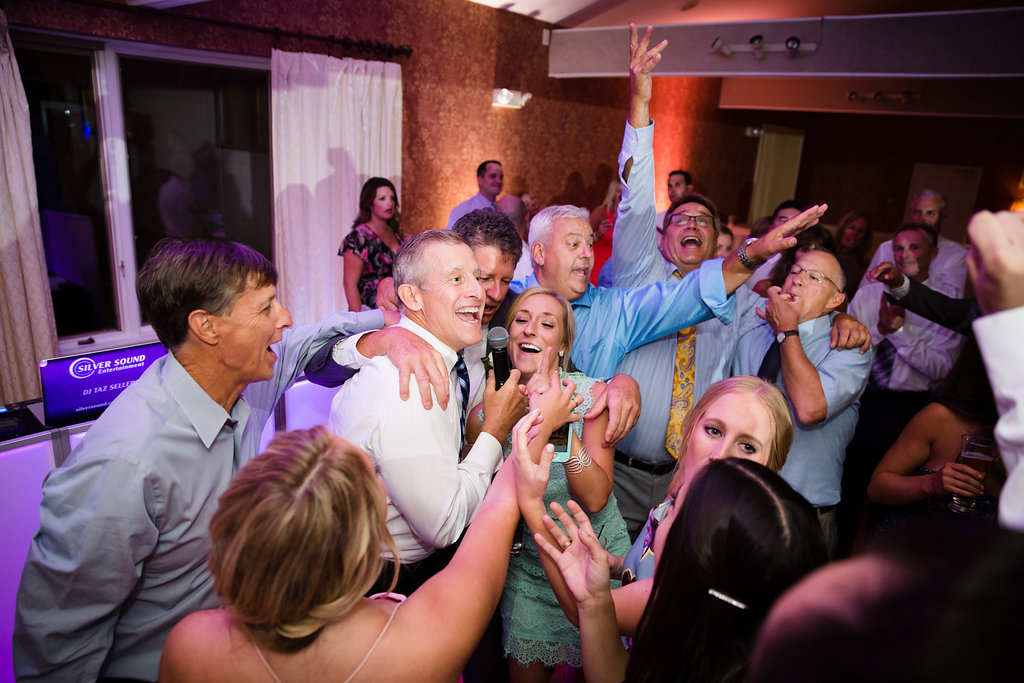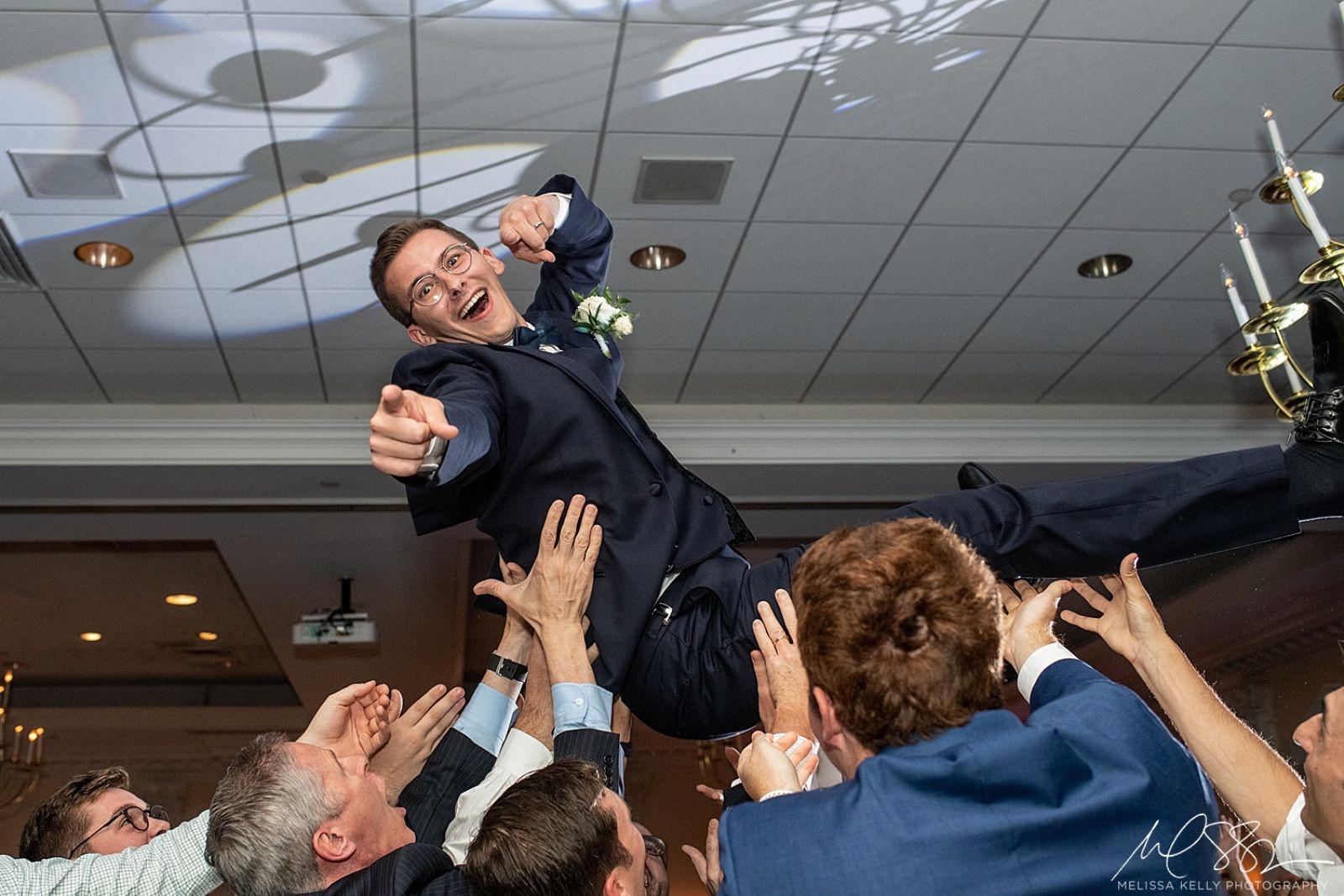 Music:

My music library has everything you can imagine and then some including Latin, World Music, the latest Club hits, remixes and mashups. I will develop a music program and a time line that works with the style of your event. Not sure what you want? I will help you select the music should you need assistance for all portions of your event. Be confident that my experience and skills give you a memorable party like this one below!


Audio Equipment:

Main Console: Pioneer DDJ-FLX10 Controller with Serato DJ Pro software powered by a 2.66Ghz Apple Macbook Pro mounted in an Odyssey Black Label Case

Backup Consoles: Pioneer DDJ-1000 & 12.9" iPad Pro Running Algoriddim Djay software
Microphones: Sennheiser G3 & G4 Wireless Handheld Microphones for main microphones
Sound Equipment: EV EVOLVE 50 Line Array System for events up to 150 guests, for large crowds over 200+ and massive rooms EV EKX 12P speakers and dual EV EKX 18" Subs for extended low end support, Dual Bose S1 Pro speakers for cocktail hour.
Ceremony Sound Equipment: Premium ceremony sound consisting of EV EVOLVE 30M with 8 channel built in mixer (iPad Controlled) for remote ceremony with 3 Sennheiser EWD Digital microphones (2 Lapel and 1 Handheld), and dual RODE Wireless GO II lapel mics, QSC Touchmix 8 mixer for additional sound support for musicians,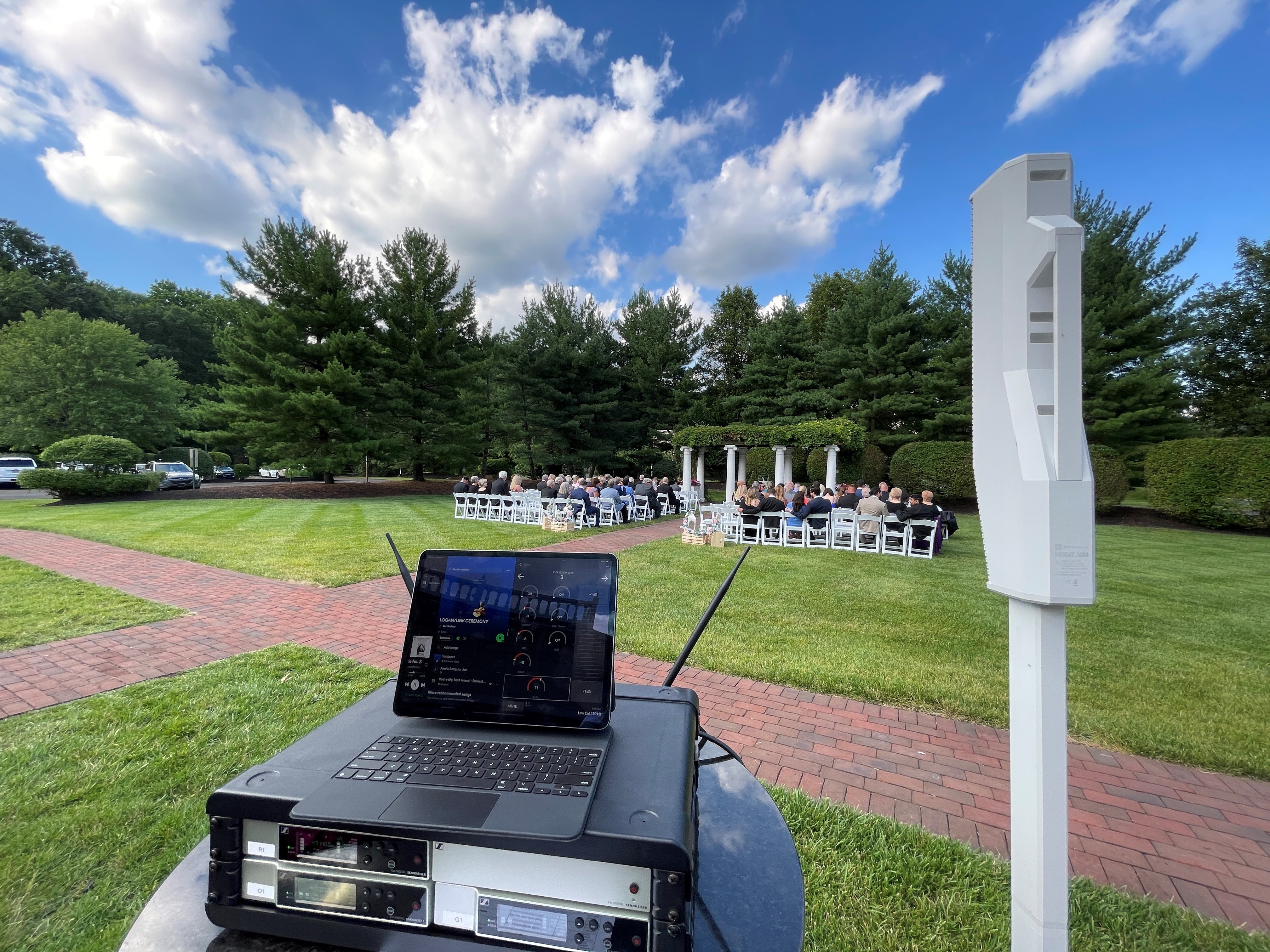 Accessories: DJ Frontboards Illuminated Facade, Ultimate Support Stand Skirts, Ultimate Support Telelock Stands 6ft & 8ft, Truss-T Light Totems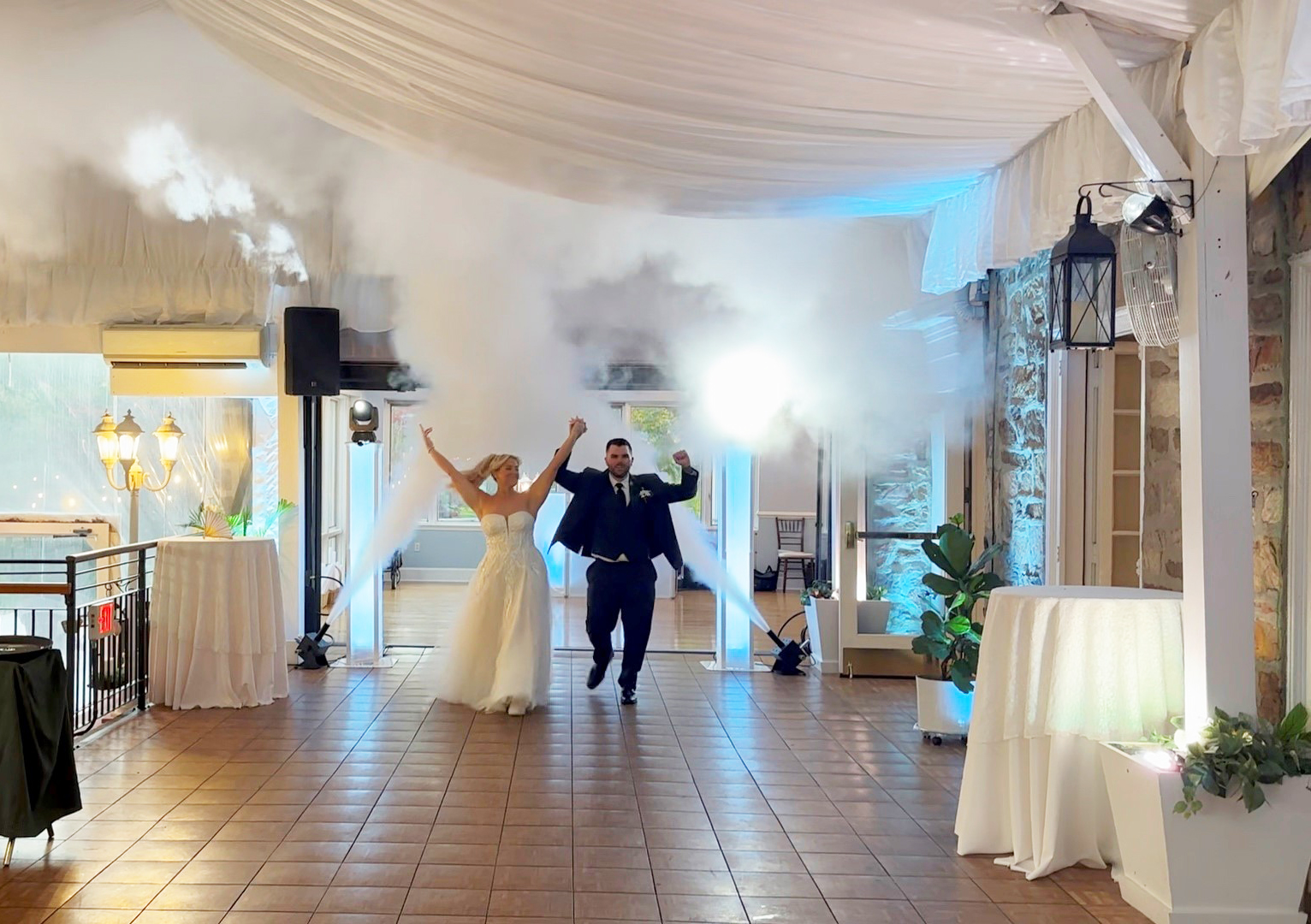 DJ Taz with CO2 Cannon Grand Entrance at the Manor House at Prophecy Creek
Lighting:

Dual Chauvet LED Wash 350 Intelligent Lights, Dual Chauvet LED Spot 255z intelligent lights, Dual Chauvet Spot 350 LED Intelligent Lights, ApeLabs LED Tubes, Luminair and Lightrider DMX lighting software on iPad.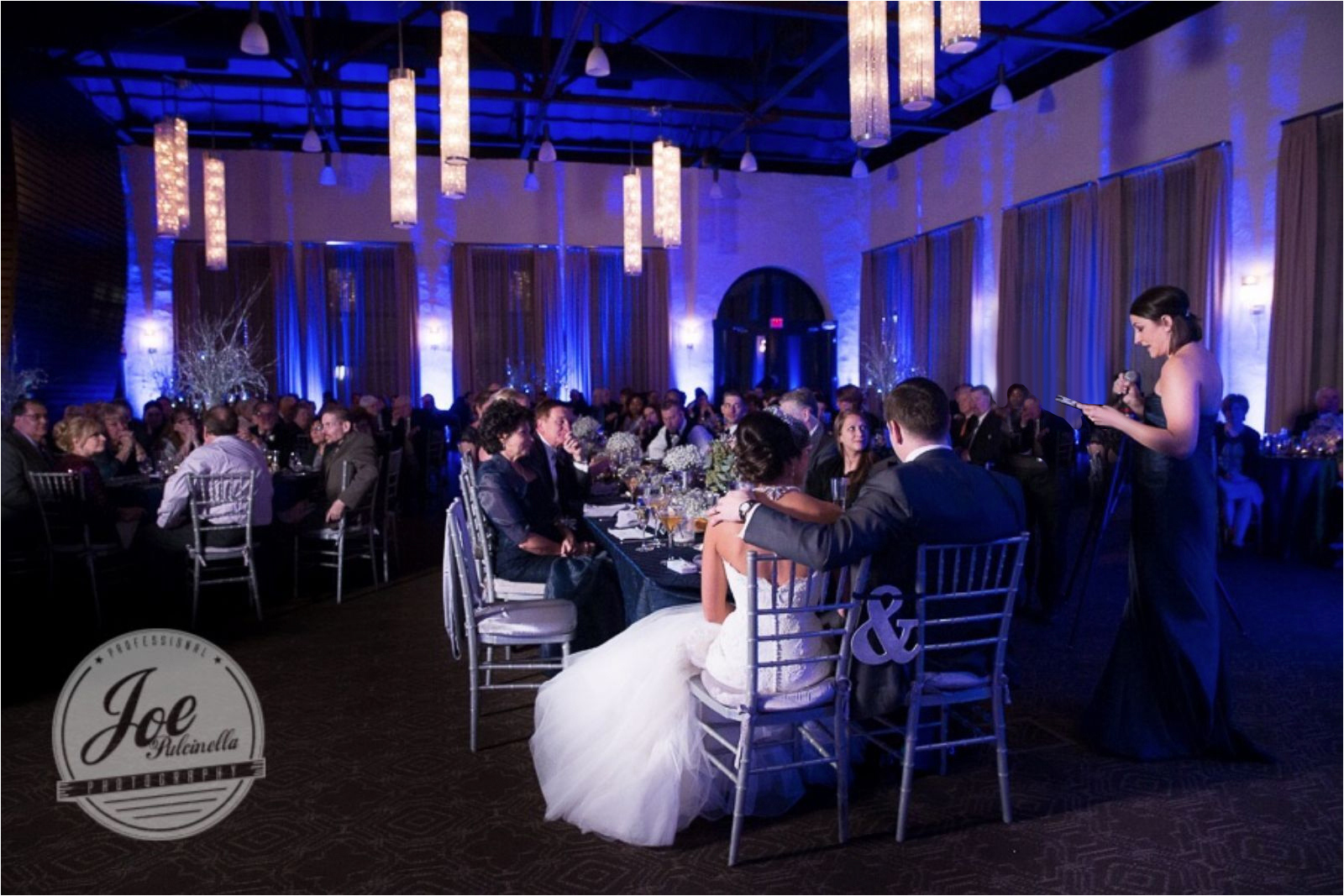 DJ Taz Sellers highlights the Phoenixville Foundry


Ceremony Sound:
Silver Sound DJ Taz Sellers can offer your wedding a complete ceremony sound system! If you are getting married outdoors or have more than 30 guests, having the right level of sound amplification is a wise consideration. Enabling your friends and family to hear you exchange your vows can be a real plus in adding to their memories of your special day!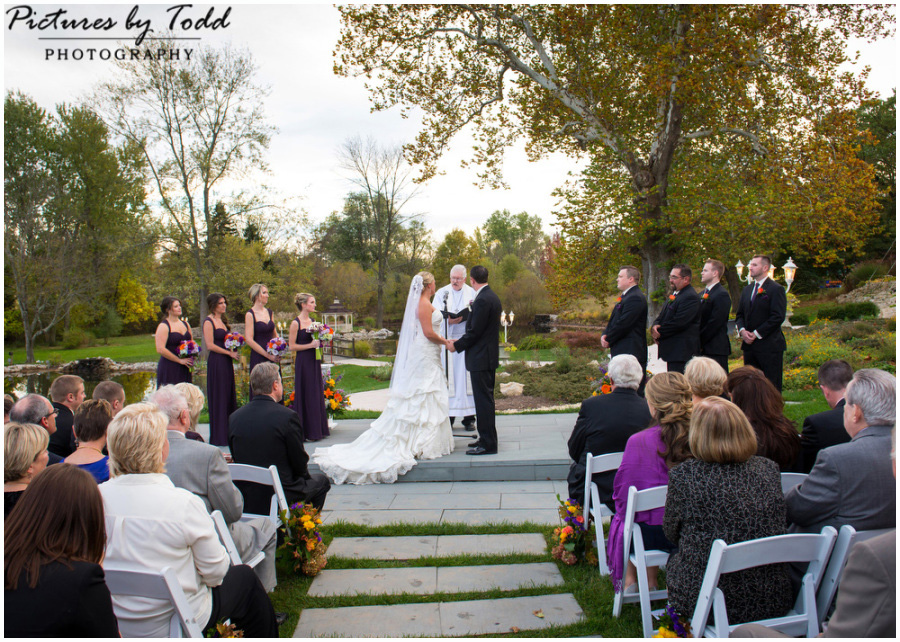 Ceremony Sound at the incomparable Manor House at Prophecy Creek



Customer Assurance:

Because of my formal education in music and audio engineering, I am very critical about sound quality. I want to make all involved with the event have a wonderful and unforgettable time that will be remembered for years to come. I have been described as energetic and very personable but most of all a class act.
Client Thank You Notes
Schoenherr Wedding - Greenville Country Club
Horowitz Wedding - Belle Voir Manor
Weaver Wedding - Anthony Wayne House
Hart Wedding - Ballroom at Ellis Preserve
Christman Wedding - Sheraton Valley Forge
Hojnacki Wedding - Manor House at Prophecy Creek
Lormel Wedding - Manor House At Commonwealth
Alvarado Wedding - Merion Tribute House
Girvin Wedding - Brandywine Manor House
Stevens Wedding - Downingtown Country Club
Pascale Wedding - Merion Tribute House
Campanelli Wedding - Barn on Bridge
Smith Wedding - Downingtown Country Club
Hinrichs Wedding - The Old Mill
Carr Wedding - Barn on Bridge
MacNeil Wedding - Manor House at Prophecy Creek
Kristyak Wedding - Warrington Country Club
Stevens Wedding - Old Mill
O'Malley Wedding - Philander Chase Knox Estate
Benard Wedding - Manor House at Prophecy
McHattie Wedding - Mendenhall Inn
Aughton Wedding - Penn Oaks Golf Club
Dawson Wedding - La Massaria @ Bella Vista
Le wedding - Ballroom at Ellis
Holdsworth Wedding -Phoenixville Foundry
I look forward to adding you to the group of my amazing friends who started out as clients and ended up as family!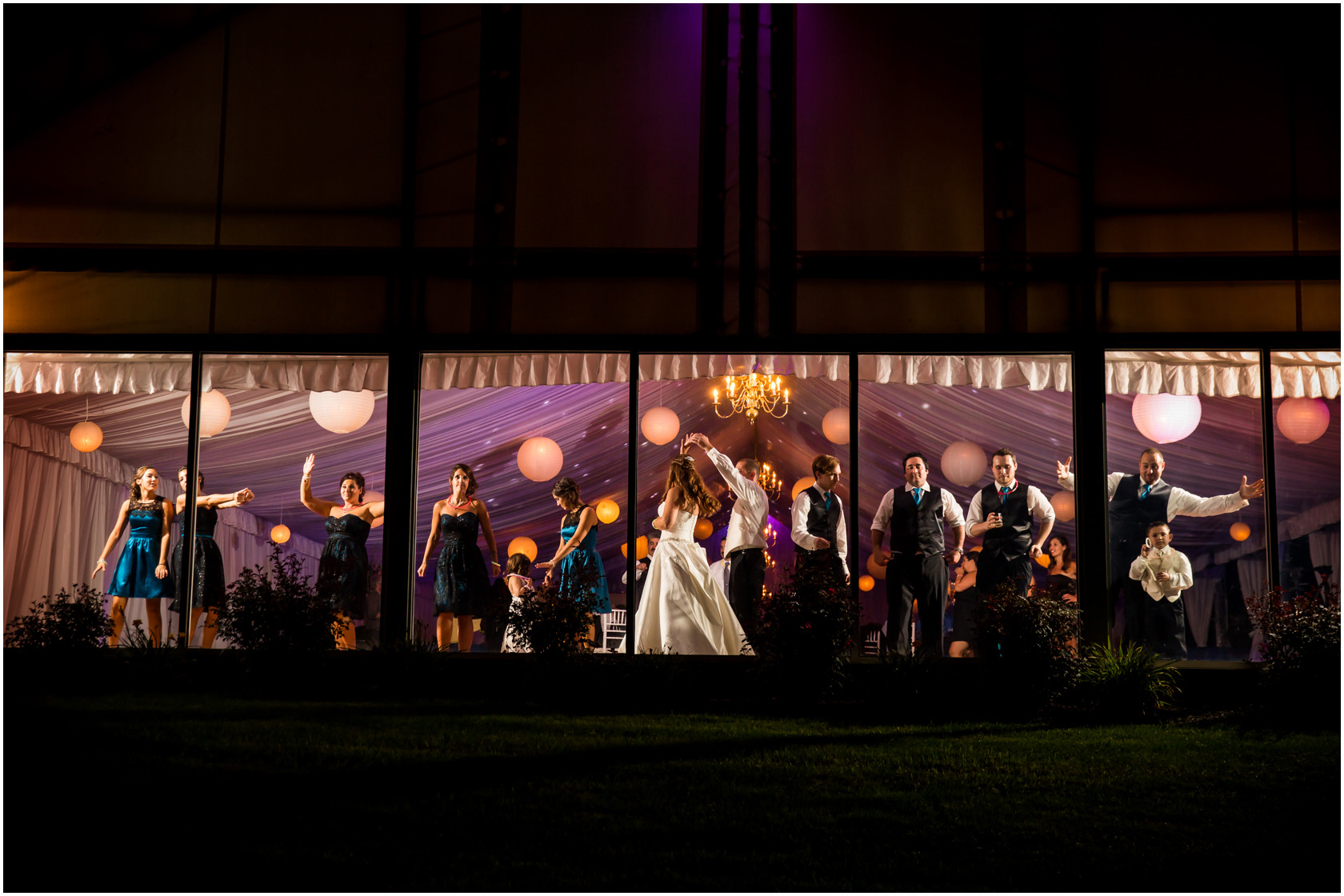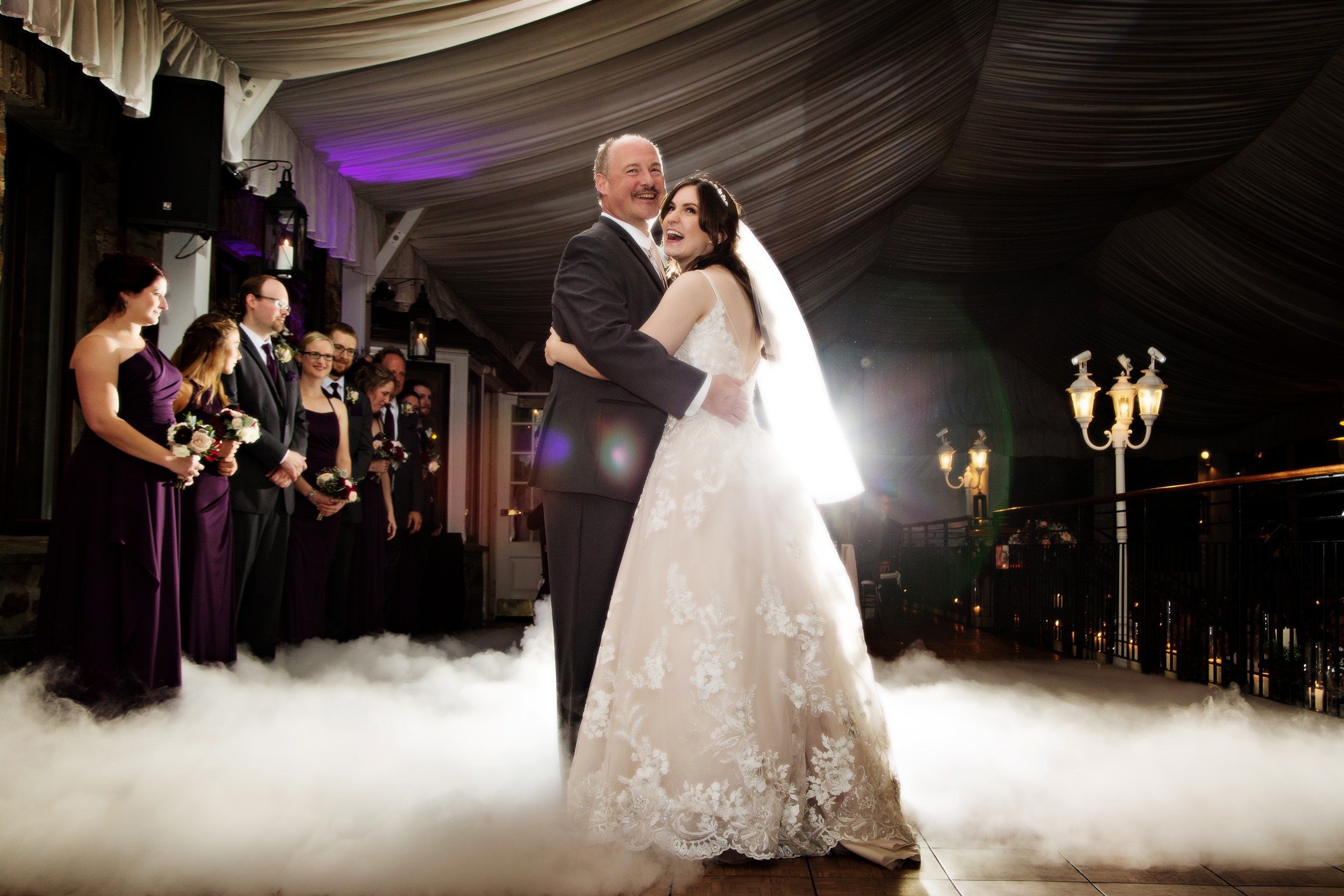 Dancing on the Clouds at The Manor House at Prophecy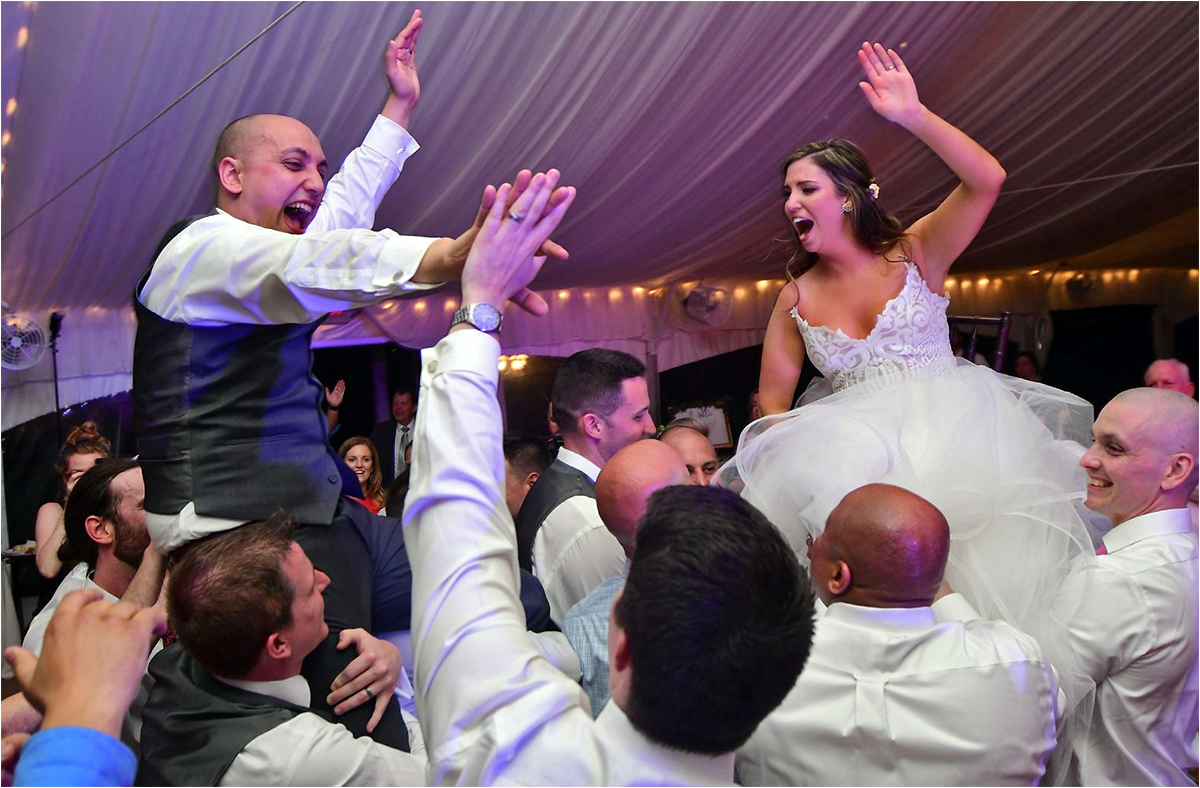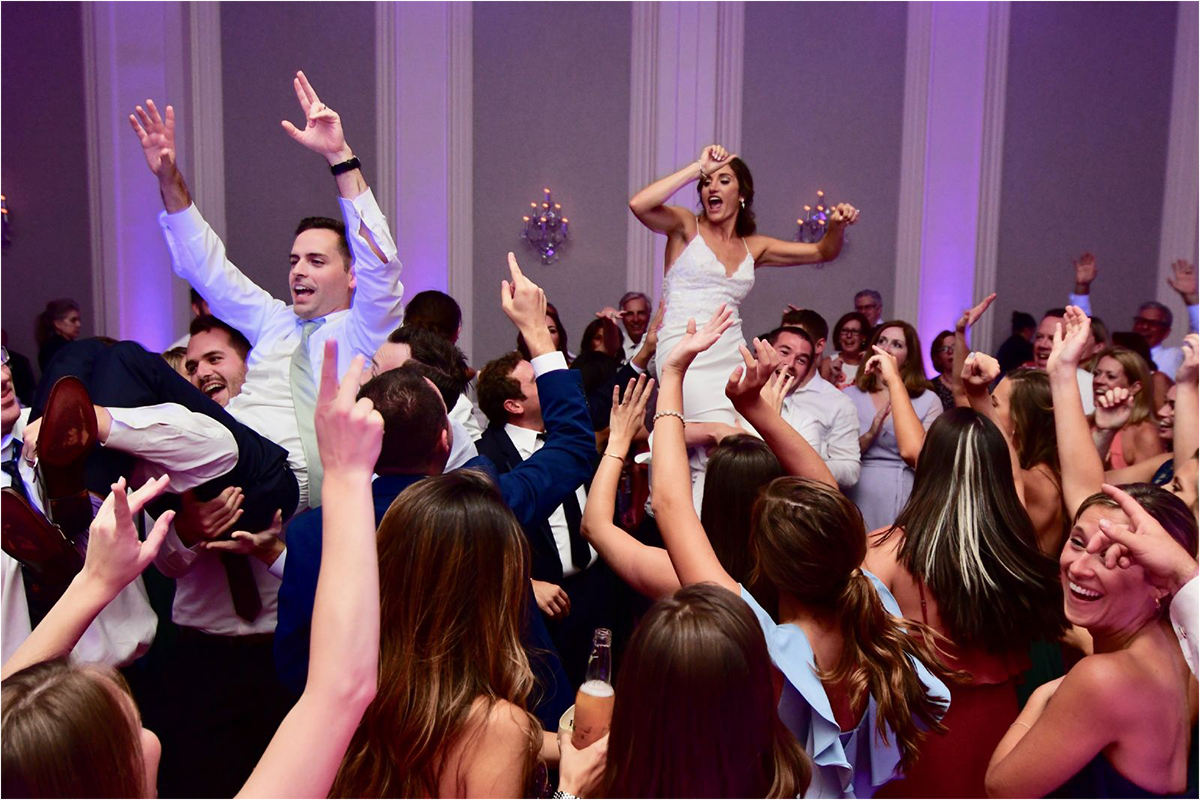 DJ Taz Sellers at the Old Mill
DJ Taz Sellers at Meredith Manor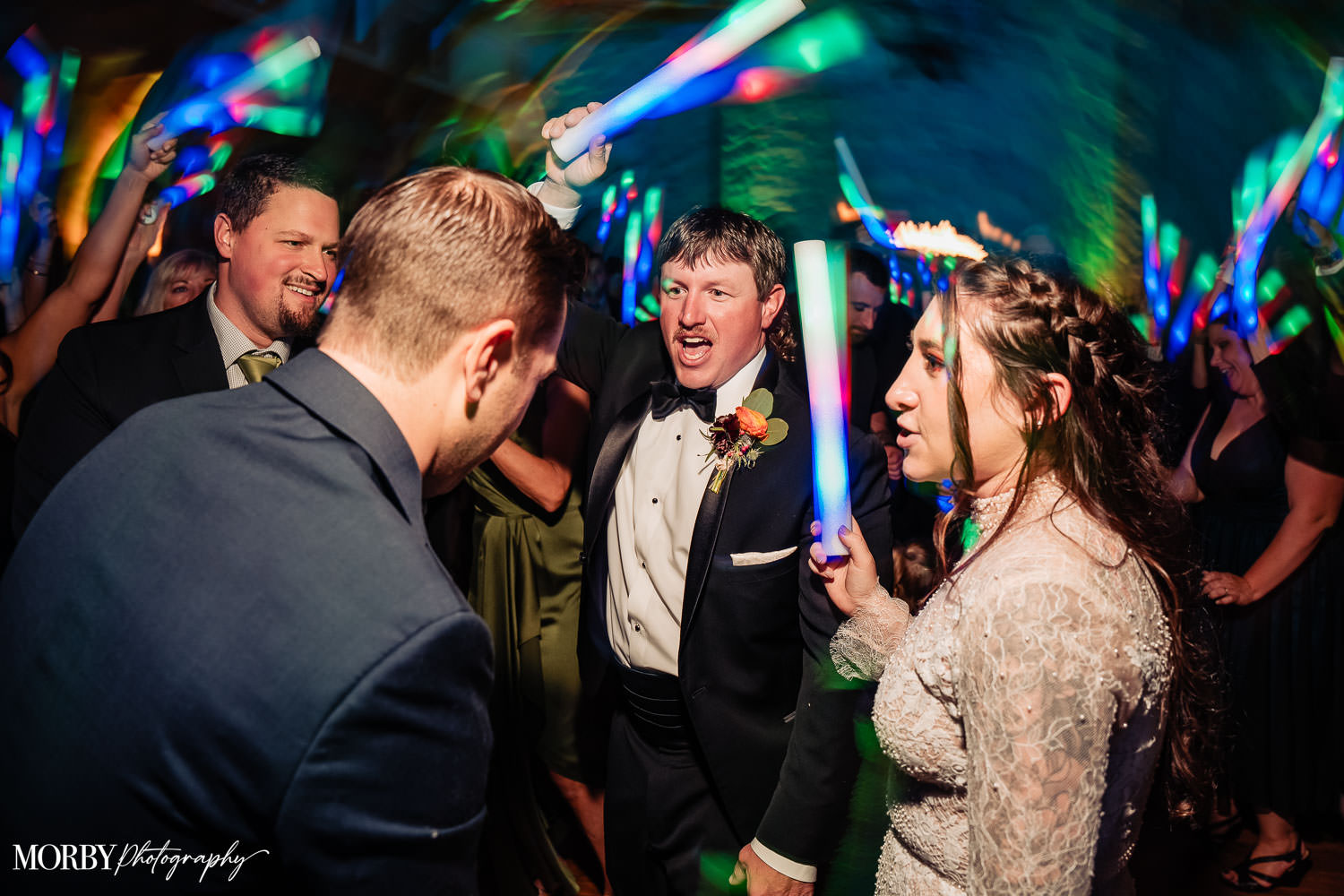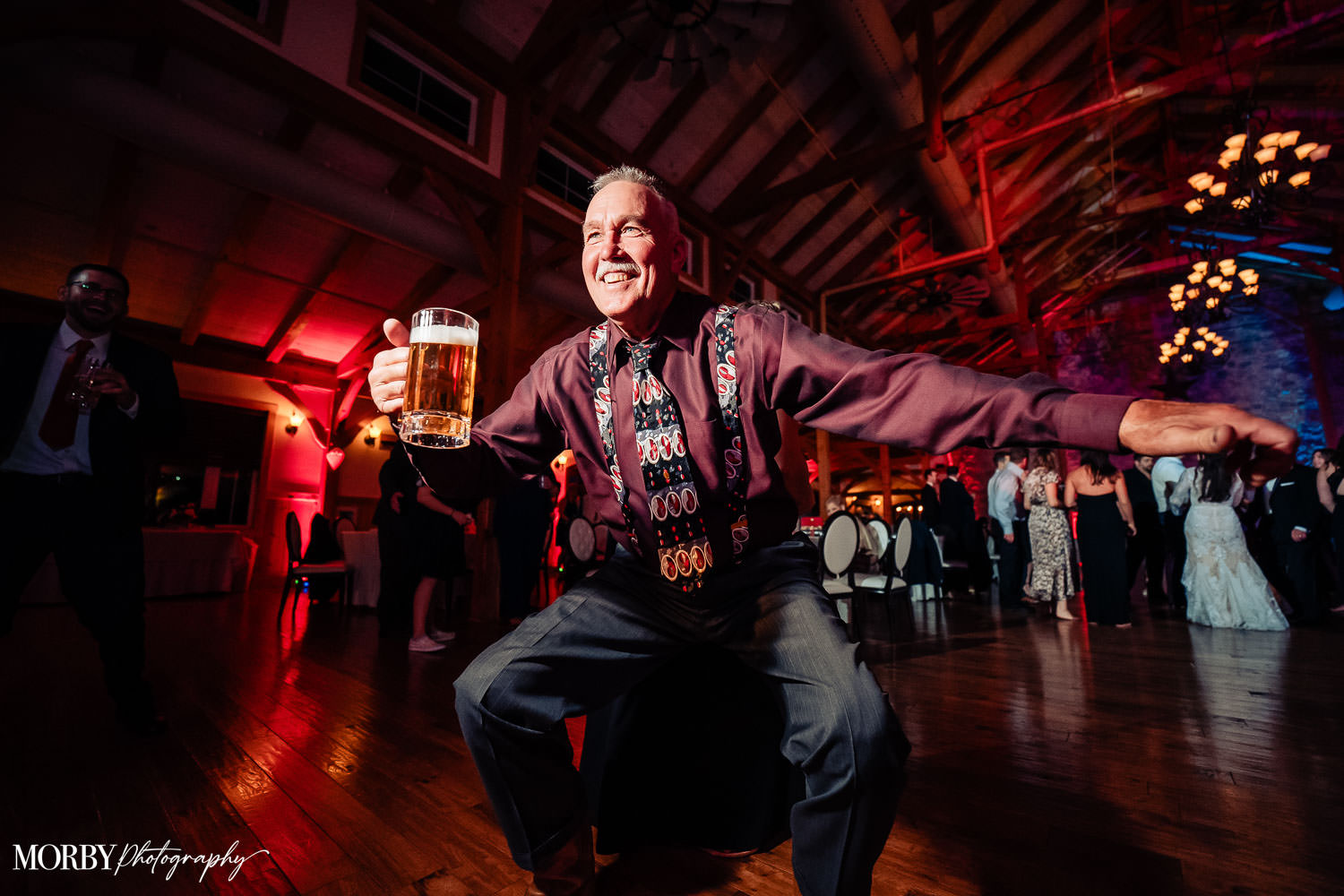 DJ Taz Sellers at the Belle of Blue Bell