KEVIN KIRBY 'S Resume
---
Kevin has been an established DJ serving the greater Wilmington/ Philadelphia/Tri-State area for over 20 years, his event metrics prior to his recent joining the Silver Sound team show that he has entertained hundreds of regional events across many event categories.
The celebration begins the moment you're introduced and continues throughout the evening with music your guests will dance and sing too. Kevin's only goal is to see your guests celebrate with you on one of the greatest days of your life. Kevin's creative style will ensure that you and your guests laugh, dance, and enjoy a fun filled event that they'll talk about for years to come.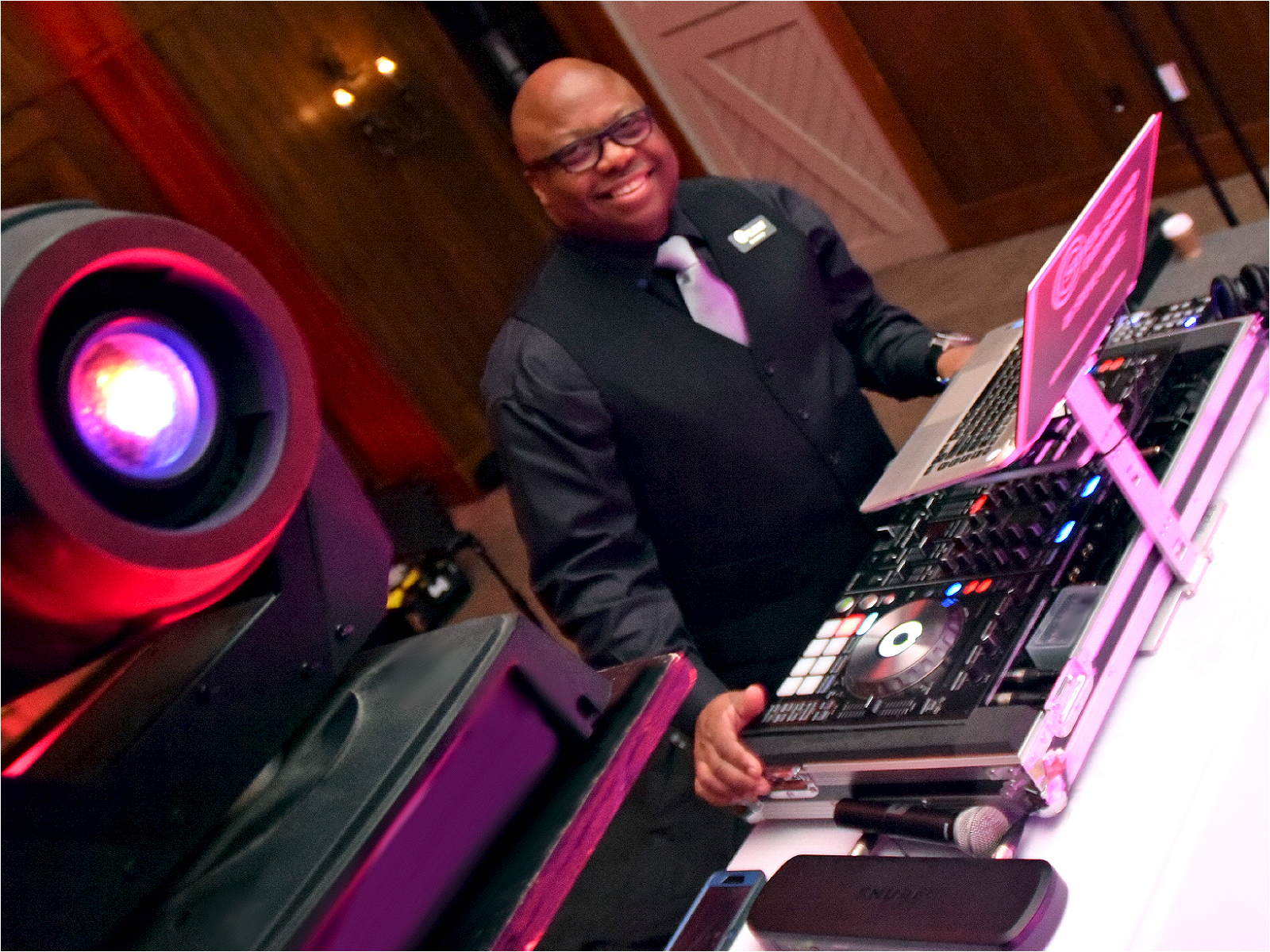 Silver Sound DJ Kevin Kirby in Normandy Farm's Grand Ballroom

At the Scotland Run Golf Club in Williamstown, NJ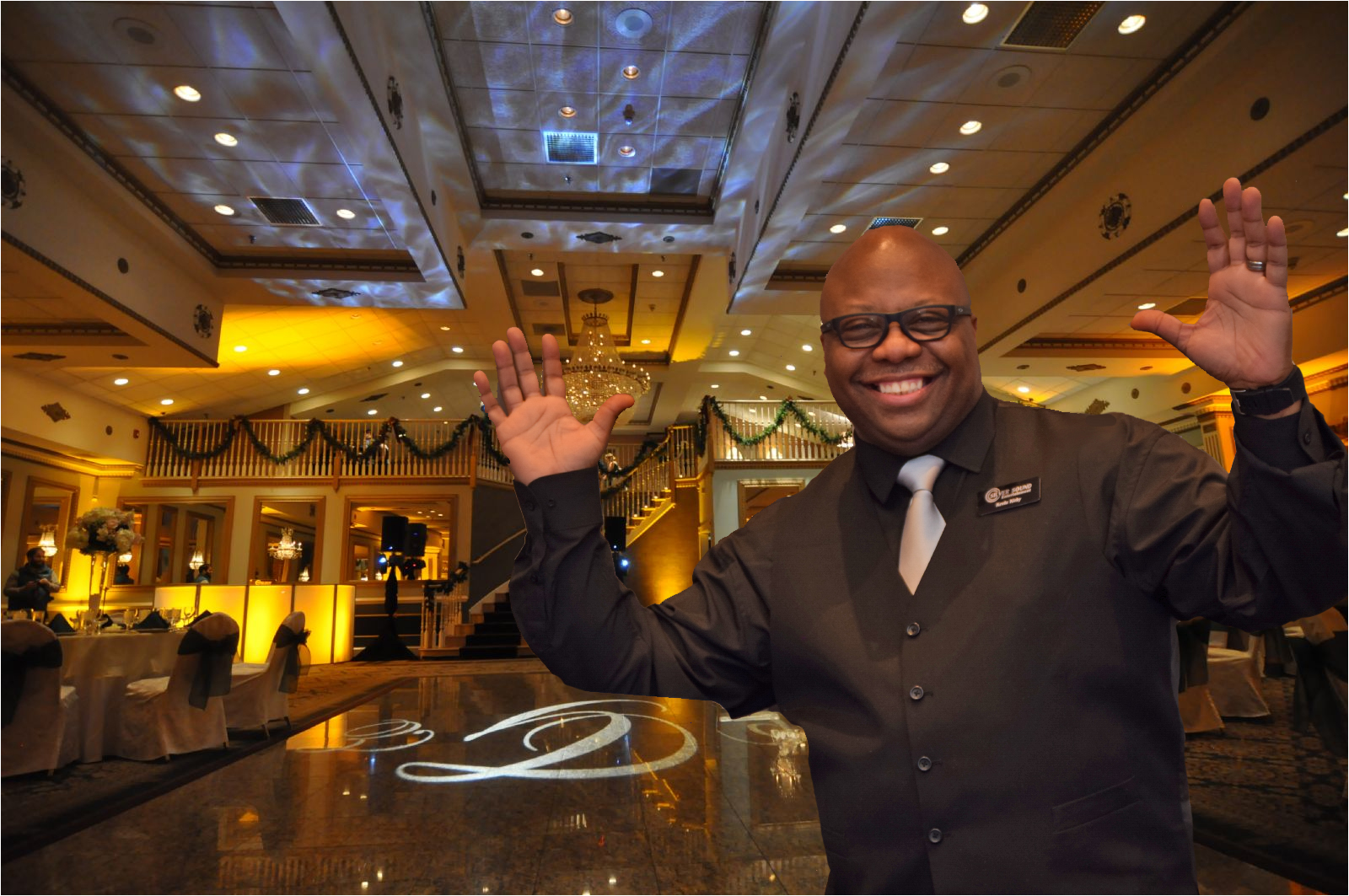 Performing again at the Mendenhall Inn's Grand Ballroom
Skills:

Smooth transitions across multiple genres of music makes Kevin a master of the mix. He has an expert ability to read the crowd, blend and place song requests at just the right moment to produce energy and excitement on the dance floor.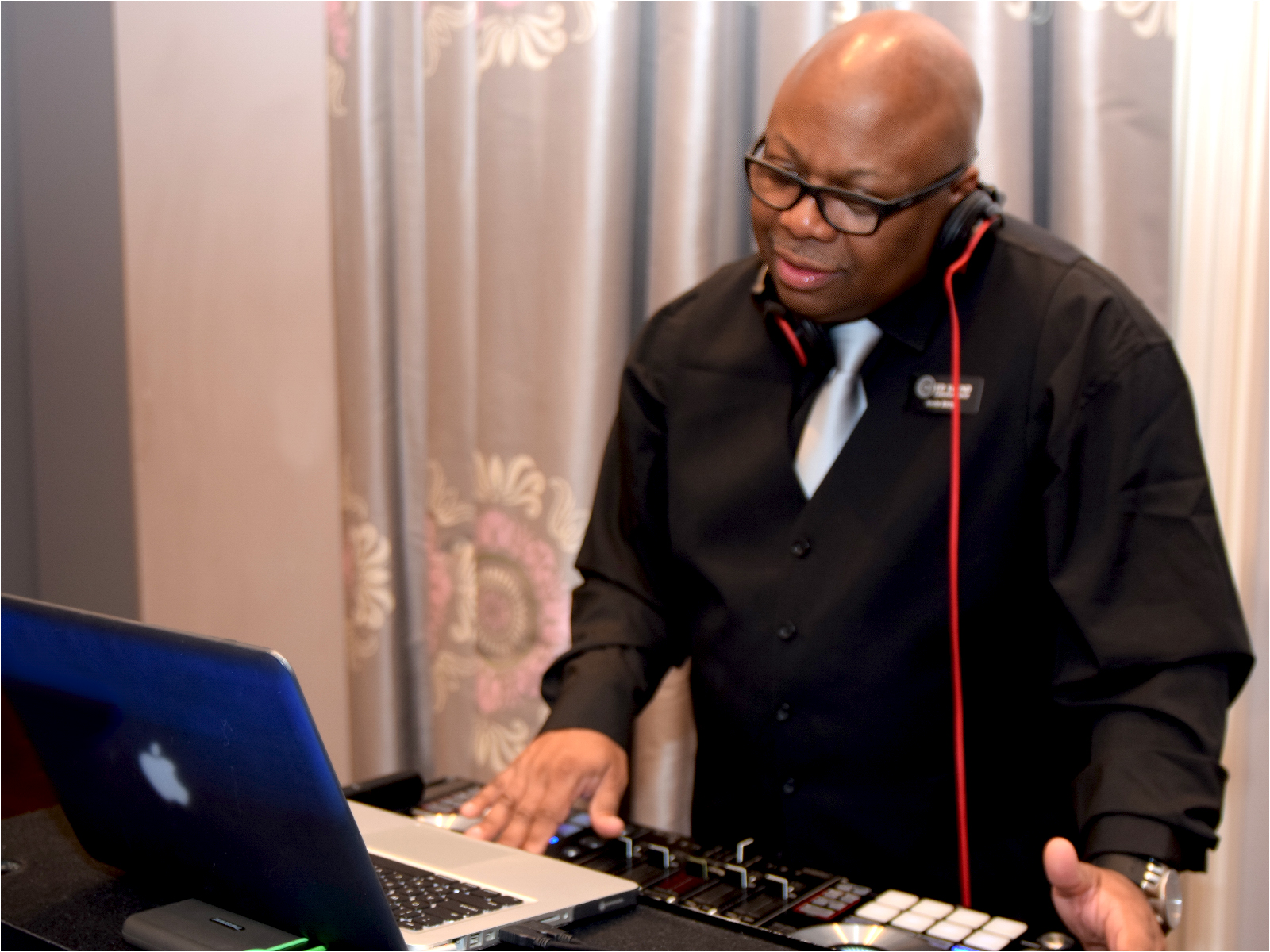 Kevin Kirby at the luxurious Hotel Monaco by Independence Hall in Philadelphia, Pa
Music:

Kevin carries Lacie and SanDisk hard drives containing a large music library spanning the decades to today and subscribes to ERG Music, a subscription service that keeps him up-to-date with all the best new Pop, Rock, Country, Dance, Hip-Hop, R&B, Latin and more!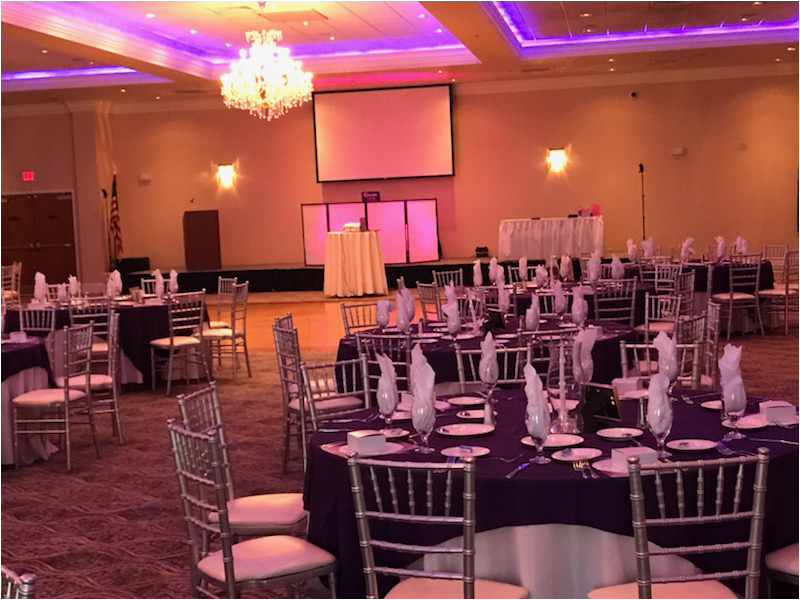 Audio Equipment:

Denon MCX8000, Pioneer DDJ-S1, Numark CDN 90, Numark CD Mix 2, Numark DDS80, Technics 1200 turntables, Denon DN-S5000 CD players, Pioneer DJM3000 mixer, Audio Technica dual wireless system pro 10 lavalier and handheld microphones, Audio Technica wireless system 10s, Fifine K025 wireless microphone, Fifine dual wireless system with lavalier and headset, Shure RS230 vocal microphone (wired), Shure wireless PG24/PG58 microphones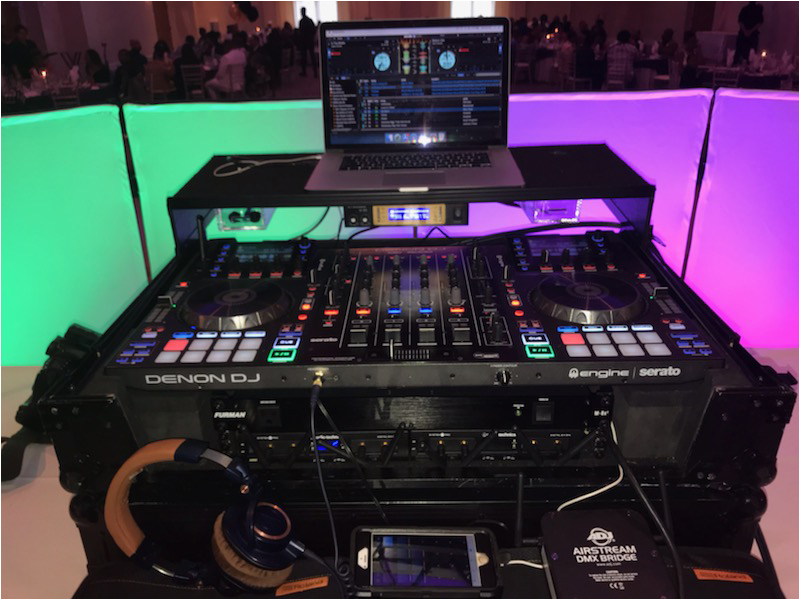 Lighting:

ADJ DMX Air Stream Bridge (video), Chauvet Color Strip Minis (video), Chauvet Color Strip Mini FXs (video), Chauvet Color Strips (video), ADJ Profile Panel (video), ADJ Dekker LZR (video), Chauvet Mega Trix (video), Chauvet J-Five Dual Rotating Moonflower LED (video), ADJ Fab 4, Chauvet Obey 40 DMX Controller, ADJ Ikon Profile (video), Chauvet Gobo Zoom LED 2.0 (video), Martin PR 1 gobo projector, ProX XF-5X3048B facade (Black Trim) (video), 8ft DJ Skirts Facade (Black) (video)

Silver Sound DJ Kevin Kirby is a Springfield Country Club favorite!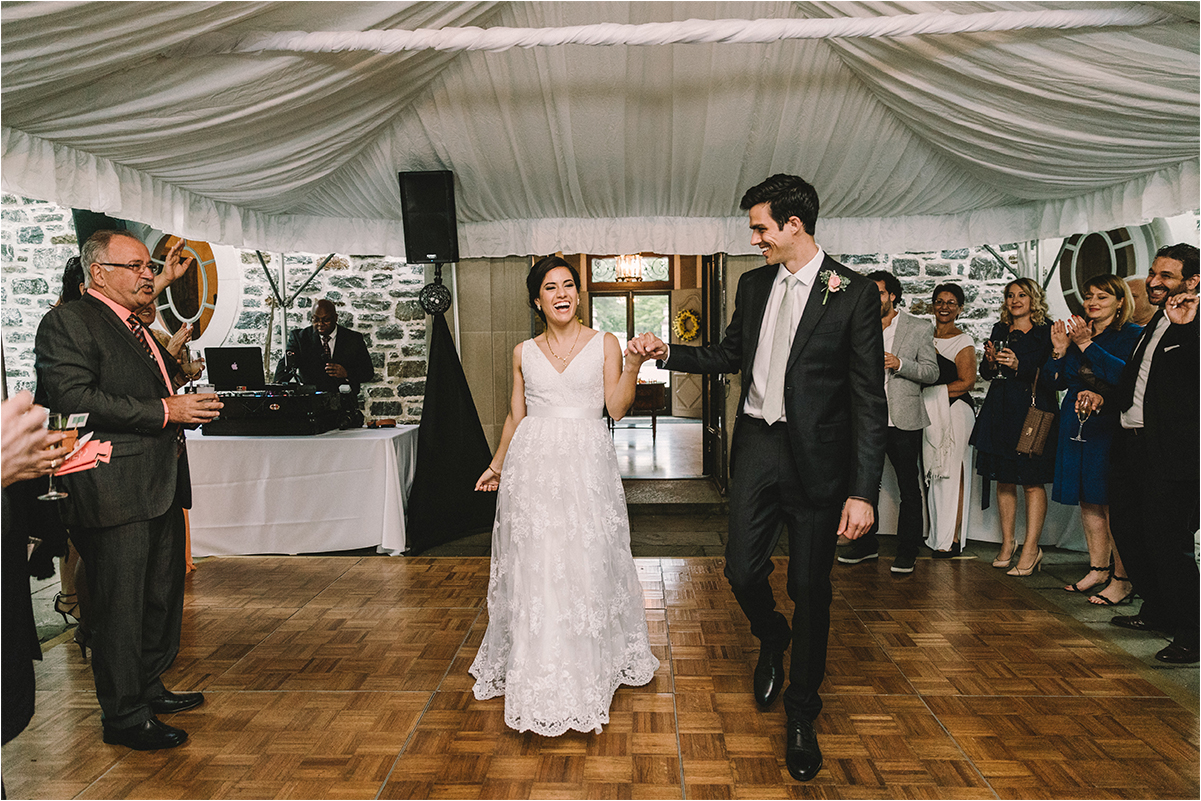 Photo by Barbara O Photography at the Oberod Estate in Wilmington, De
Customer Assurance:

Kevin has a wealth of information, knowledge, and music to make your day flow flawlessly. Country! Pop! Salsa! Kizomba! Reggae! Reggaeton! Hip Hop! and so much more! He also works well with other professionals involved to ensure you have the most perfect day.