JOEL KUPIS 'S Resume
---

Joel is truly dedicated to providing the best quality entertainment with the perfect mix of professionalism, energy and class. While specializing in wedding receptions for the modern bride & groom, Joel understands the visions of each and every client. Paying attention to every detail, he strives to deliver a fun and memorable event.
Joel's relationship with music started at the age of four when he started guitar lessons, quickly falling in love. Shortly after, he picked up piano lessons, helping him learn the science behind music and how to read it. When he entered his teens, he found he was really into rhythmic science and how the beat behind music shapes a song. This is when he picked up drumming, which is his main instrument today. When he started high school, he focused his path on music and studied music theory. When he was 15, he launched the Sound Team at his school and became a gear head, falling in love all over again, this time with sound equipment.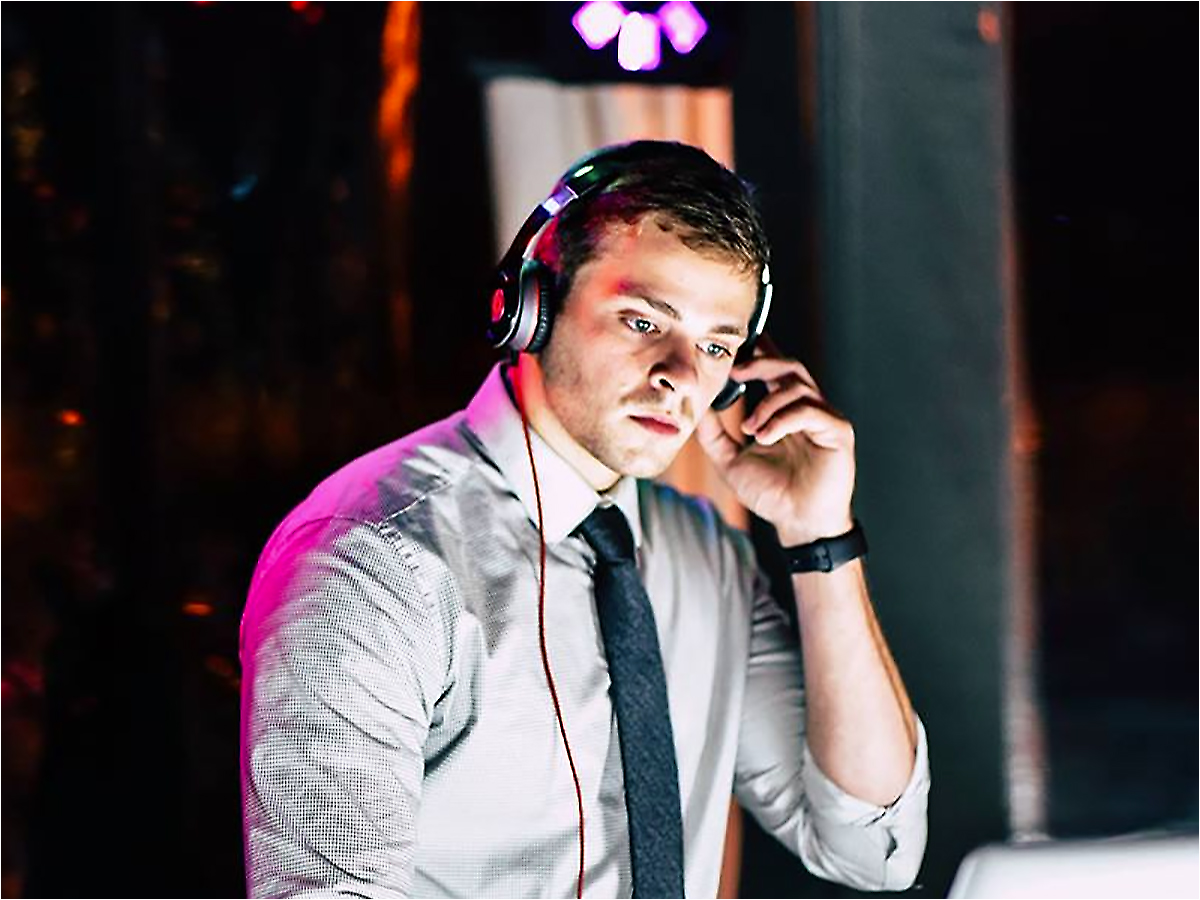 After combining his passion for rhythmic science and his addiction to audio gear, it wasn't long before he evolved his skills into becoming a professional DJ. At 16 years old, he began his career by DJing all of his high school parties, from then until graduation. When college started, he continued DJing for college parties, but decided to take it up another level and begin DJing weddings.
DJ Joel Kupis ready to rock a wedding at the Downingtown Golf Club
In Joel's words, "DJing weddings is special to me because while I really enjoy the current chart topping songs, I also really enjoy songs from 60s and 70s, Motown, the Classic Rock and Pop from the 80s, the iconic Hip-Hop and Dance songs of the 90s, and the turn of the century electronic revolution. The cool thing about weddings is I can showcase all of these genres at one event."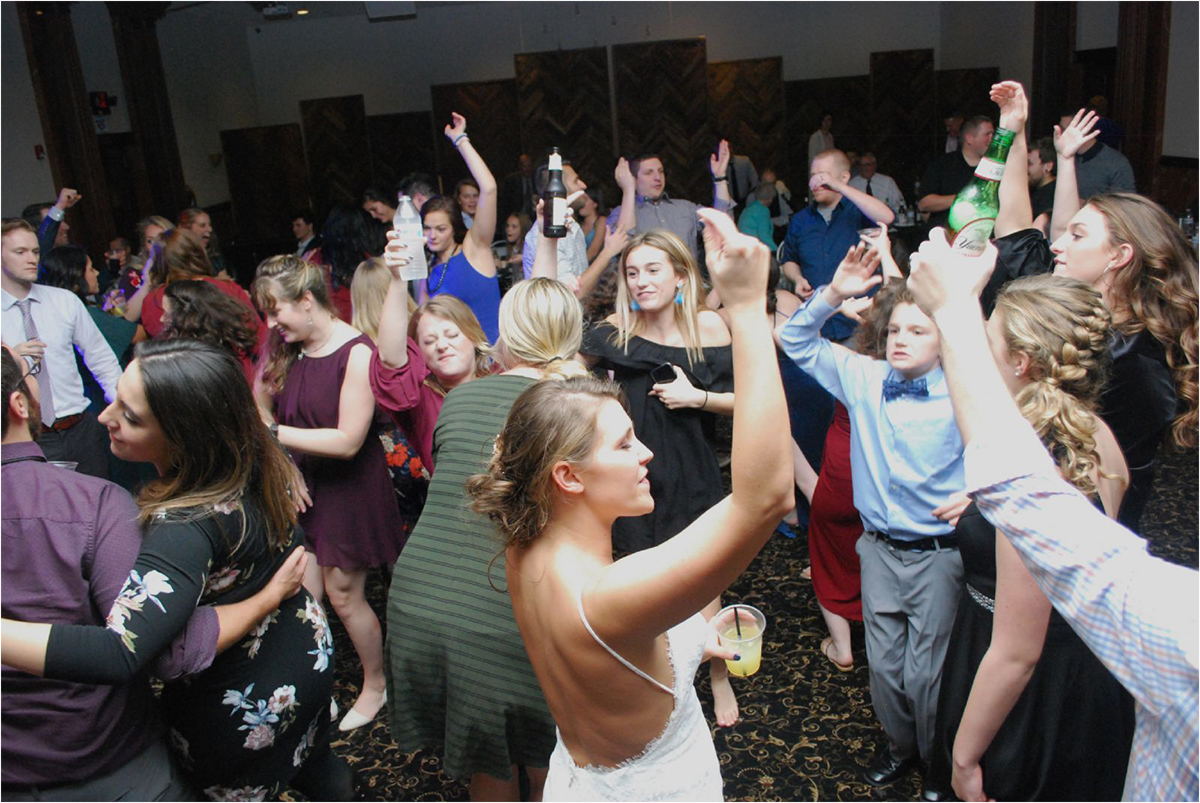 DJ Joel Kupis gets the crowd's hands in the air at the Ballroom at Westside in West Chester, PA
Joel first learned of Silver Sound working as a wedding caterer, when he met DJ Vaughn Walter and bonded over his sound setup. As a DJ, there is an easy way to set up sound and there is the correct way. Vaughn had a perfect system that covered the whole room evenly and sounded fantastic. As an audiophile, he complimented Vaughn on his sound and quickly became friends. Later, he met DJ Kevin Compton at another event and realized that Silver Sound was consistent. Their DJs shared the same passion for mixing perfectly, setting up sound correctly, and keeping everything not only sounding clean, but also looking clean. This company was different and prided themselves with the same standards that he prided himself with as a DJ, which is why he's here and you're reading his words.
As a new Silver Sound DJ, Joel was required to complete a shadowing program. Although he had been DJing for many years at that point, according to Joel: "I still picked up on a few things from the Silver Sound DJ staff that have made each event I've DJed since run a lot smoother. Although I have years of experience, I am still picking up on new tips and tricks that ultimately make each event better than the last."
Skills:

Joel is able to be low-key or highly energetic in both mixing and his approach on the microphone. He is able to understand what the client wants and makes sure to fulfill that need. Beat mixing and making sure every song blends together is something that Joel prides himself in.
Music:

Joel has an extensive library of music including old school Dance classics, Funk, House, Top 40 hits, Alternative, Oldies, Motown, and much more. He is very up-to-date in his music selections, knows what's popular/trending, and is knowledgeable in the songs that any age will know and love. He understands how to set up a playlist that meets the client's needs as well as entertains all of their guests.
Audio Equipment:

Apple Macbook Pro laptops for main system and backup, Pioneer DDJ-SB Performance DJ Controller, Pioneer DDJ-RR portable 2-channel controller for rekordbox dj, Numark Mixtrack Pro, Alto TS315 2000W 15" speakers and subwoofers, Presonus ULT18 2000W active-sound reinforcement subwoofer, Mackie SRM1801s, JBL EON 515, Community CSX-52s Paired with a QSC EX800 Amplifier, JBL EON1500s paired with a QSC EX800 amplifiers, Behringer XENYX Q802USB, Shure SM57 microphones, GTD Audio U-35
Customer Assurance: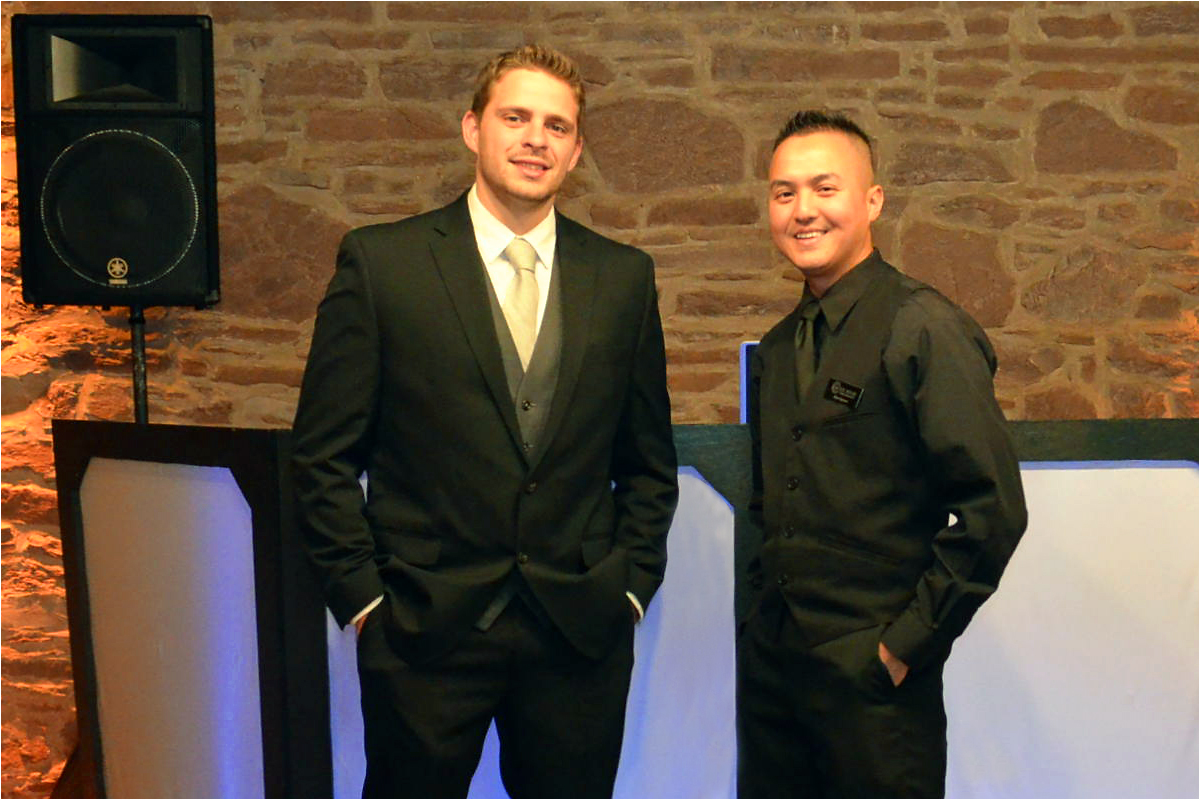 DJ Joel Kupis with veteran Silver Sound DJ Binh Nguyen at the Barn on Bridge

DJ Joel Kupis – Corporate event for Great Valley Regional Chamber of Commerce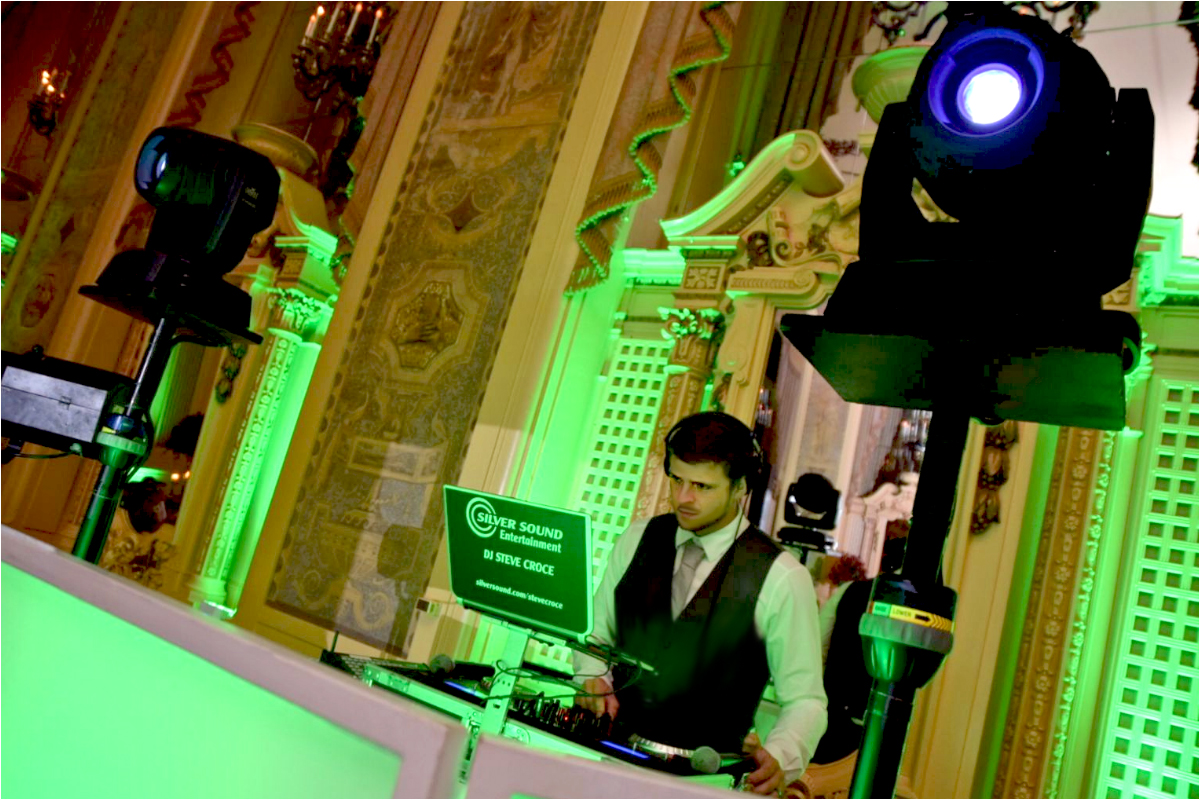 DJ Joel with Silver Sound DJ Steve Croce at Hotel du Pont