JAMES LEVI 'S Resume
---

My goal as a Silver Sound DJ is to deliver on all of my client's expectations for their special day. As an Eagle Scout, I have learned how to dedicate my time to others. I will use my knowledge of music to create the best party I can and ensure the happiness of my clients. To achieve these goals, I will utilize my up-to-date music library and modern lighting effects while also meeting one-on-one with clients to guarantee their needs are heard. I am passionate about music and will absolutely bring that energy and enthusiasm with me to my clients' events!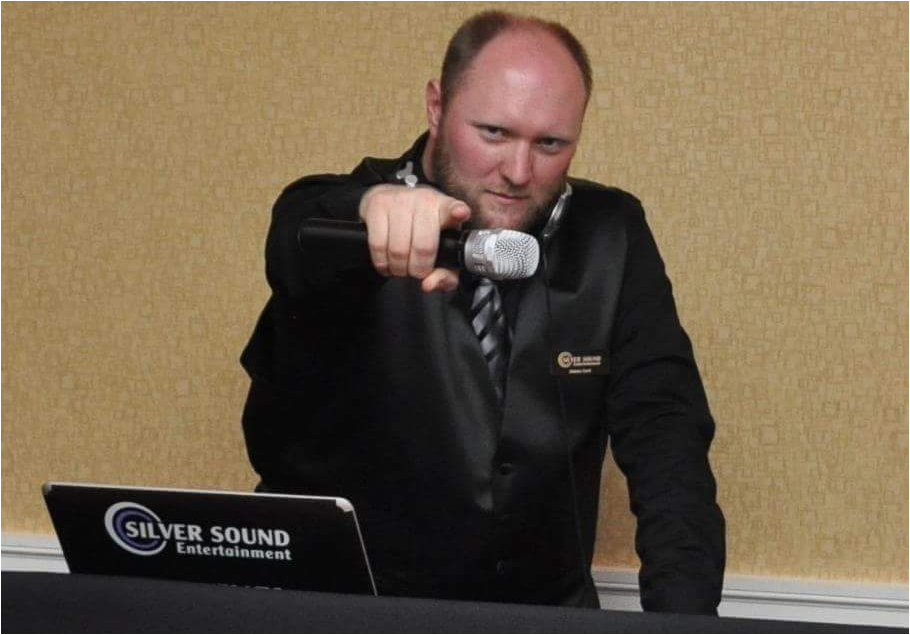 A recent five-star review on WeddingWire.com from Linda & Robert (their wedding was held at the historic Inn at St. Peters Village) says it best:

Music has always been a big part of my life. I started playing my first instrument – cello – when I was in third grade and went on to study music performance at West Chester University with my main instrument being bass trombone. While at West Chester, I had the opportunity to train with Nitzan Haroz, principal trombonist of the Philadelphia Orchestra and Matt Niess, lead trombonist of the Army Blues Jazz Band.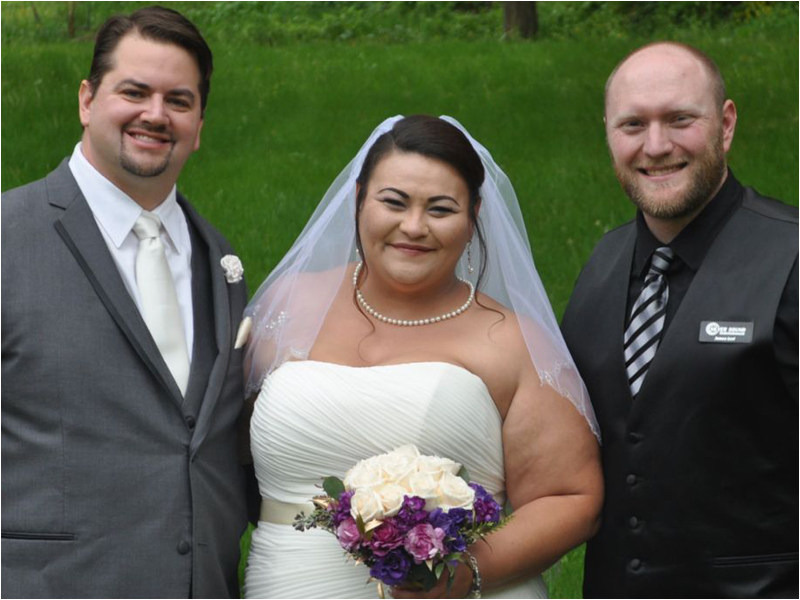 I was also able to play at the Kimmel Center several times as a member of the WCU Orchestra and Wind Ensemble. In 2012, I was involved in a funk band that headlined The Trocadero, and I was also a member of the Philadelphia Wind Symphony from 2010-2013. Currently, I am the bass trombone player in The Boothwyn Brass, a brass quartet located in Boothwyn, PA.


Since beginning my time with Silver Sound, I have been able to train with some of their top DJs, including: Paul Evans, Taz Sellers, Steve Croce, and Vaughn Walter to name a few.
Skills:

Having a music degree helps me to understand what I need to know to mix music successfully. I have extensive training in music theory which will allow me to properly mix keys and match beats. I also have background in acting which has trained me to energize a crowd.
Music:

I have a very extensive music library that I am constantly updating. Some of my favorite genres to play and listen to are jazz, rock, and EDM (electronic dance music).
Audio Equipment:

Apple Macbook Pro, Denon MC6000 console, QSC K12 speakers QSC KSUB subwoofer, AKG SR 450 mcrophone
Lighting:

American DJ RGB50 uplights (video), American DJ H2O effect lights (video), Chauvet Color Wash, Odyssey Skrimwerks DJ Facade
Customer Assurance:

Being an Eagle Scout has taught me to be hard-working, dedicated, and only strive for the best. I plan to bring these skills with me to meet and exceed every one of your needs.