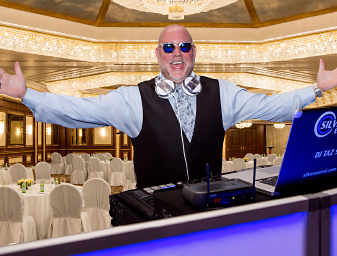 TAZ K. SELLERS'S RESUME
tazsellers@silversound.com
Mission Statement:
Taz's mission is to deliver custom-tailored entertainment using cutting-edge audio and visual presentation and style. Taz's vision is to be a recognized leader in the mobile DJ industry. Being a leader means achieving excellence, industry-leading customer satisfaction and superior performance.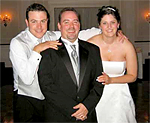 Experience:
Taz possesses over 17 years of successful mobile and nightclub DJ work, providing entertainment for high school proms and dances, college formals, corporate events, and hundreds of wedding receptions. Taz also worked as a recording engineer and live sound manager in Philadelphia, New York, Nashville & Los Angeles. With a broad range of experience and music knowledge, your tastes will certainly be accommodated. At your event, would you prefer lively and energetic or conservative on the microphone? It's up to you.
Skills:
Being versatile and able to please many different audiences, to read the crowd and predict what music will work in a given situation.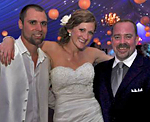 Expert in beat mixing and drops, with smooth transitions from any generation to the present. Considerate of requests made and spontaneously mixing the song in the format provided, if appropriate.
Music:
My music library spans all time periods from big band to today's top 40, dance & R&B. I will develop a music program and a time line that works with the style of your wedding event. Not sure what you want? Be confident that my experience and skills give you a memorable party.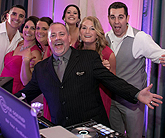 Audio Equipment:
Sound Configurations from 2-10 Yorkville Speakers, Self powered or powered by QSC Amps. Rane mp22z mixer and ME31 EQ. Denon 2600 & Numark N88 Dual CD player. Samson Pro Dual Diversity wireless hand held Mics. Apple Ti-Book G4 running Traktor DJ Studio with Dual 120GB hard drives with over 50,000 songs in MP3 format.
Lighting:
Tri Flood Light, Dual Black Lights, Intelligent Lights, Four Color Floods, Mirror Ball, Strobes, 15 ft Crank Truss, Fog & Confetti Machines.
Customer Assurance:
Because of my formal education in music and sound engineering, I am very particular about sound quality. I want to make all involved with the event have a wonderful and unforgettable time that will be remembered for years to come. I have been described as bright, cheering, energetic and very personable.
Click here to request a quote for Taz's services!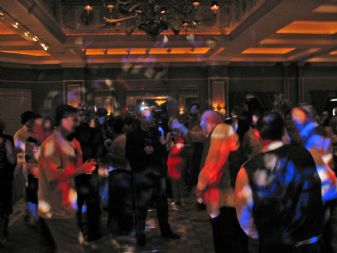 An elegant wedding reception in Waynesborough Country Club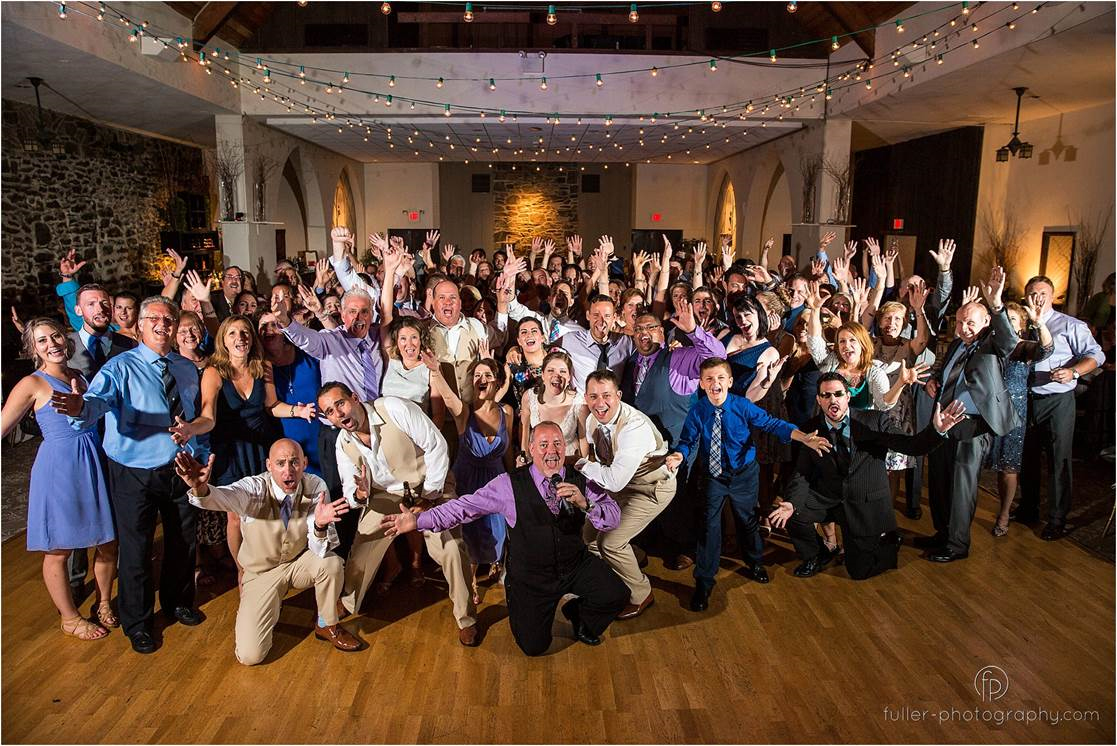 Taz's audio and visual display at a Chester County wedding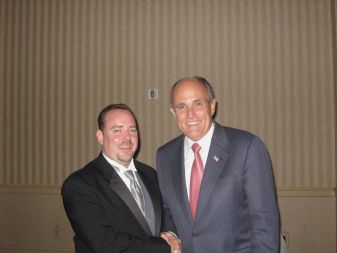 Taz Sellers with former Mayor of New York City, Rudy Giuliani