VAUGHN WALTER'S Resume
---



Vaughn Walter strives to provide the finest in - plan formulation & music selection, event administration & audio/visual presentation for your unique occasion!
Vaughn's experienced coordination results in a smooth flowing event that captures your imagination! Vaughn's story began as a musician, music major and audiophile who naturally became a DJ through his love for performing, appreciation of music, interest in high fidelity sound systems and enjoyment of rhythm and dance.
Vaughn Walter is a Five Star Silver Sound DJ who has performed at over 1400 events!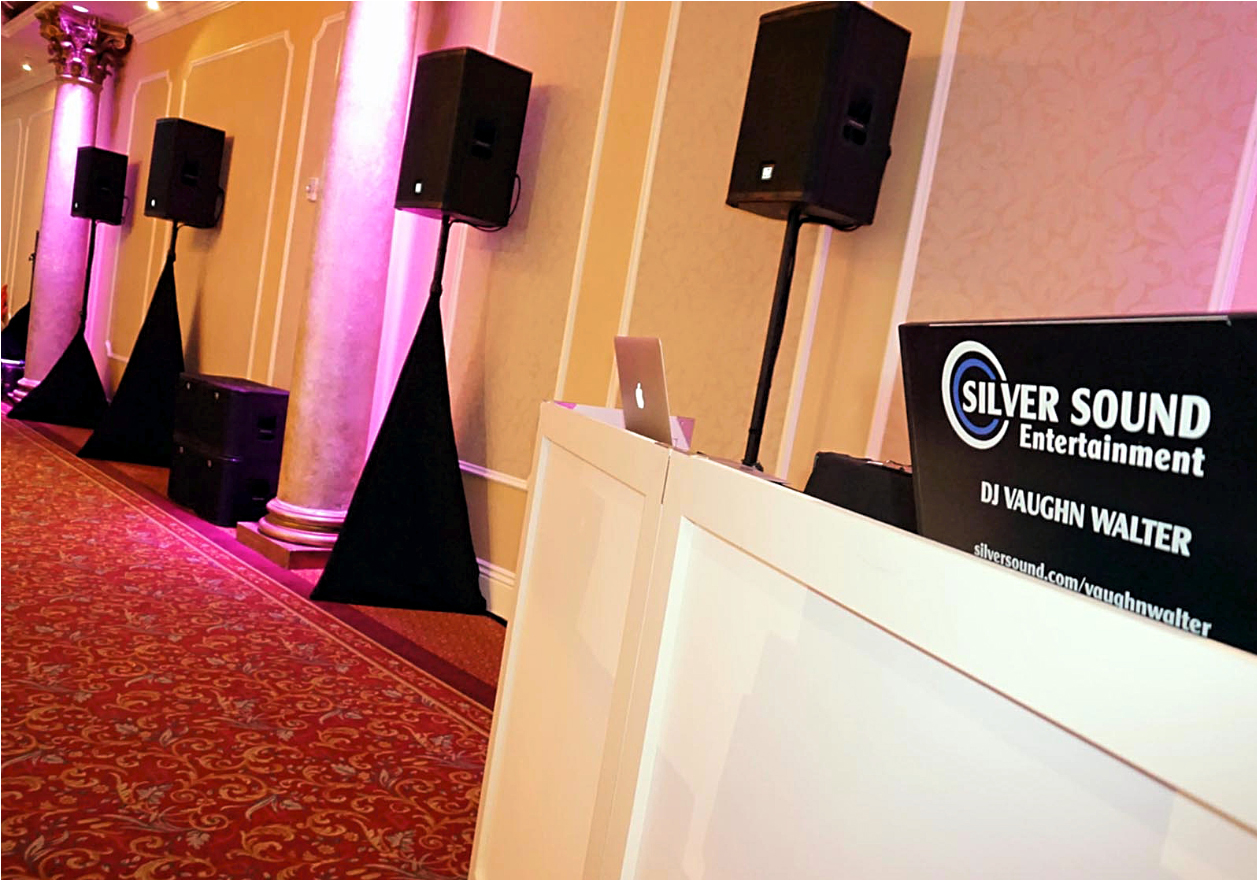 Born in Philadelphia, currently residing in Chester County, Vaughn has been a mainstay DJ at Silver Sound for years. Vaughn guarantees to consistently deliver the same high quality to each and every client regardless of the event size or budget.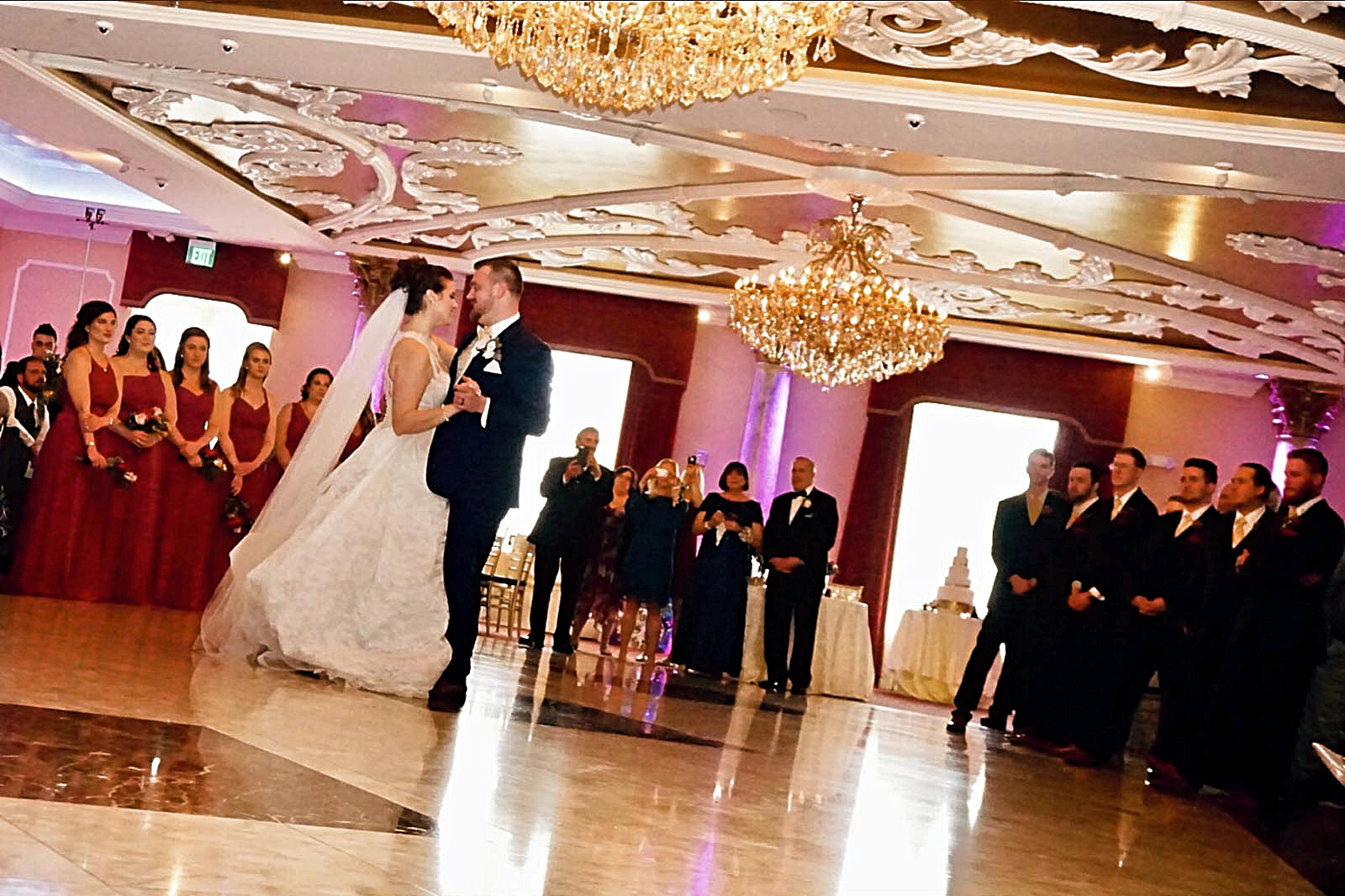 Check out one of Vaughn's five-star reviews on WeddingWire.com!
courtesy of Reiner Photography
Objectives:
Vaughn's objective are to:
1. Arrive early and be well prepared for each event
2. Play great music selections at the appropriate time and volume
3. Play your requests and avoid the songs you do not wish to hear
4. Keep the dancefloor active
5. Be meticulous about appearance of myself and my equipment
6. Provide high quality sound systems for each setting
7. Make each event a unique and memorable experience
8. Keep my clients worry free, relaxed and enjoying themselves!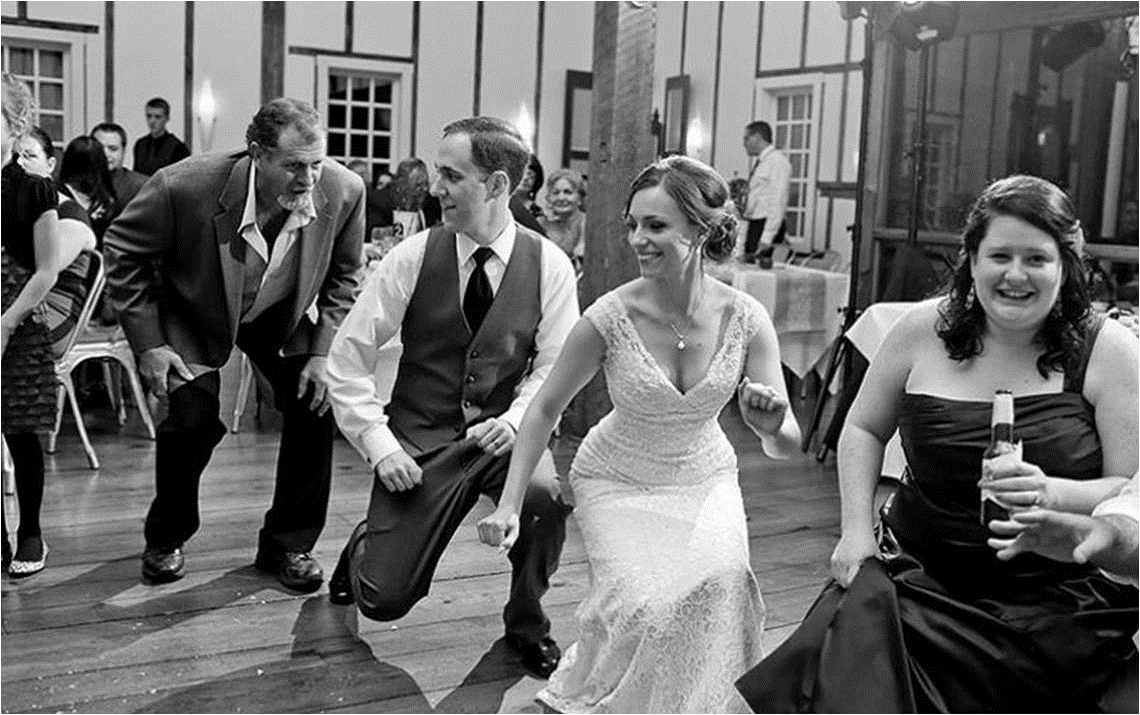 Thank You Notes:
Szakal Wedding - Top of The Tower - Click here to read
Daddario Wedding - Concord CC - Click here to read
Valentine Wedding - Concordville Inn - Click here to read
Harvey Wedding - Kings Mill - Click here to read
Stives Wedding - Waterfall - Click here to read
Experience as a disc jockey:
Vaughn is one of the few DJs to have done over 1000 events with Silver Sound. A tireless performer, highly sought after and referred by prominent venues and caterers, Vaughn has performed at least 5 times at 70 different area venues! Click here to view his track record!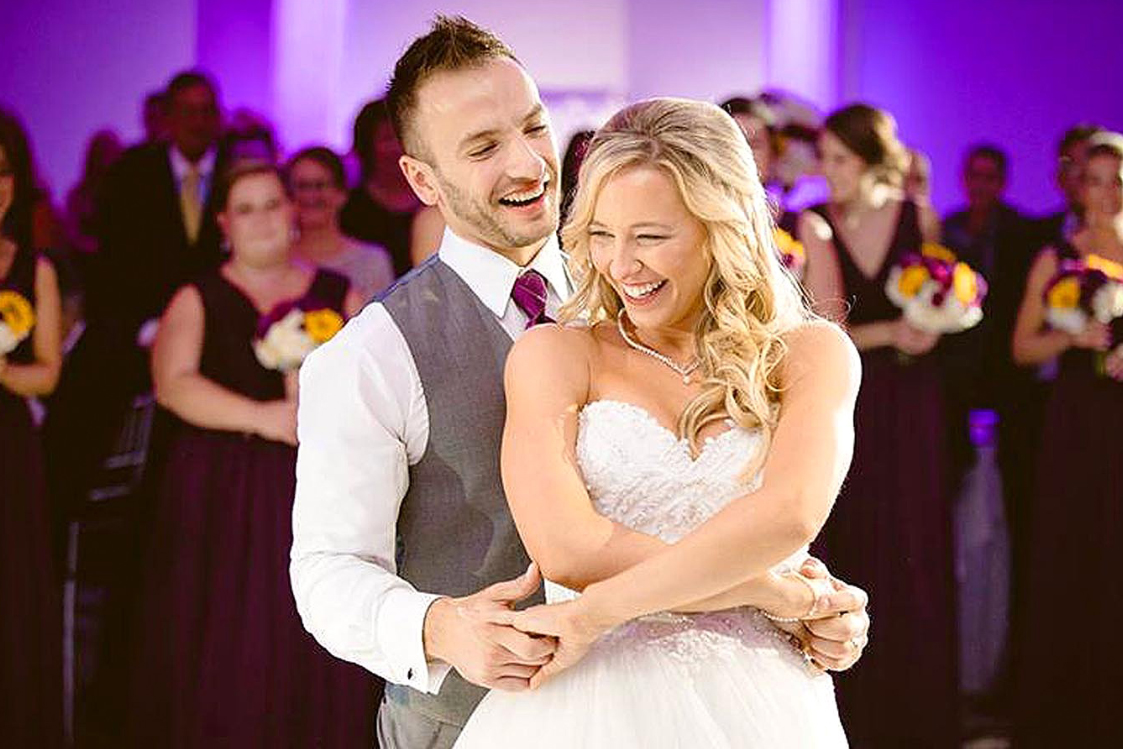 Photo courtesy of Dave Justo Productions - Vaughn's happy couple at the Waterfall in Claymont, DE
Respected by his peers, Vaughn has performed weddings for two of Silver Sound's own DJs! Vaughn has experience at Weddings, Nightclubs, High School Proms & Dances, College Parties & Formals, Corporate Events, Private Parties and Multi-Cultural events. As a former manager of Silver Sound, Vaughn continues to work closely with clients and staff to improve company systems and procedures.

Experience as a vocalist: Vaughn has performed as a singer with
the Anderson U. Chorale, the Coventry Singers, the Emmanuel Lutheran Choir

Experience as a musician: Vaughn has performed as a percussionist
on drumset with various rock bands and the Anderson U. Jazz Ensemble
on timpani with the Anderson Symphony Orchestra, on marching percussion
with drum & bugle corps such as the 27th Lancers and Reading Buccaneers
Skills:

As a DJ, Vaughn's skills have been refined over the course of a remarkable career at numerous events of great diversity! Routinely assigned to events that are musically too challenging for most DJs, Vaughn has crossed many cultural and generational lines musically. By necessity he has had to develop a vast collection of music that covers the needs and tastes of people from all walks of life.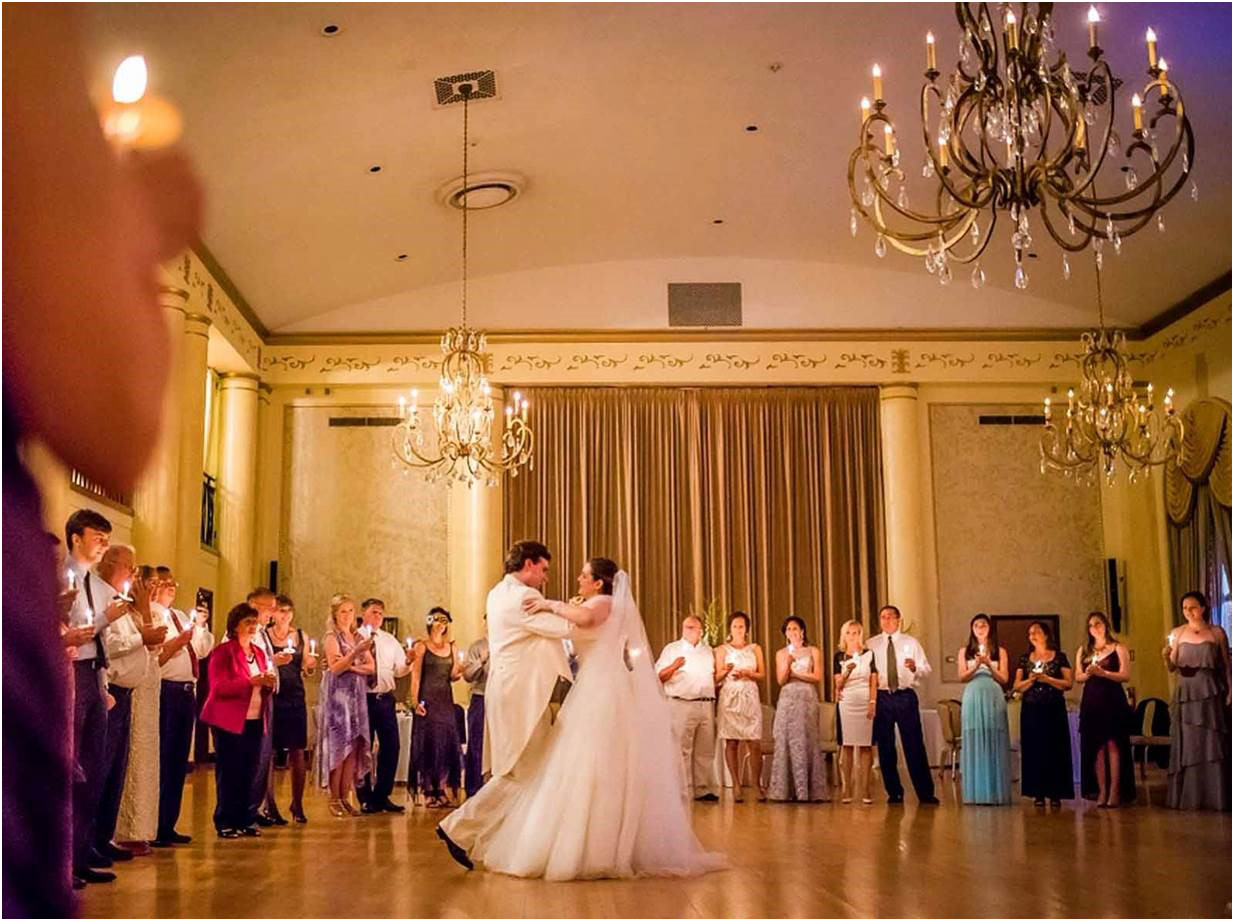 To Vaughn, being a skilled DJ means being creative and technically able to beatmix and "jockey" music in skillful ways. Vaughn will creatively match beats to flow from song to song. Your guests will never have to stop between tunes but will keep right on grooving to the beat!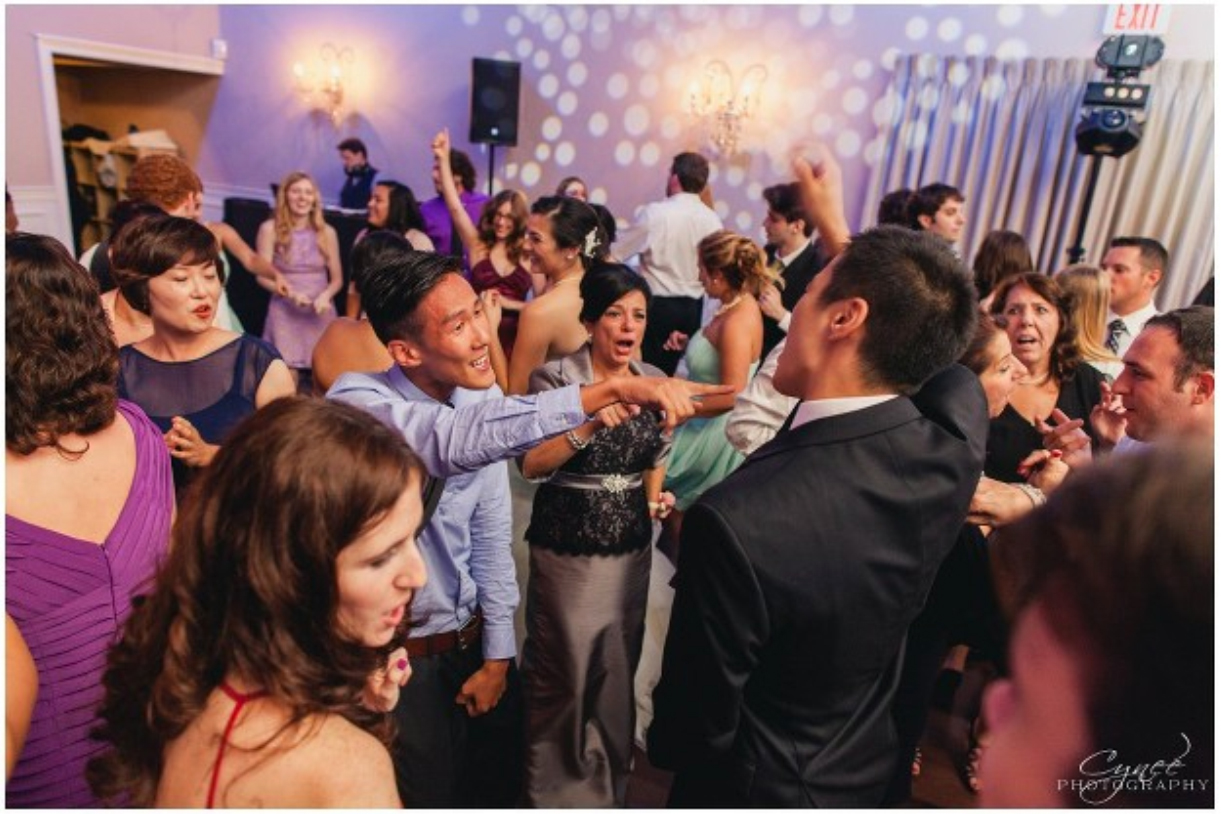 Vaughn's talents are combined with a desire to be inclusive and entertaining while pleasing his clients providing a first-class DJ performance.
As an MC, Vaughn is known for correct pronunciation, informative announcements and appropriate language on the mic. Once the dancefloor is going strong Vaughn is content to mostly let the music do the talking and not interrupt your guests who are having fun dancing.
Voice Demo: Click here to listen to Vaughn's demo of bridal party introductions - (The actual style of introductions you personally desire can be performed with considerations for music, wording, formality or informality, control or hype!)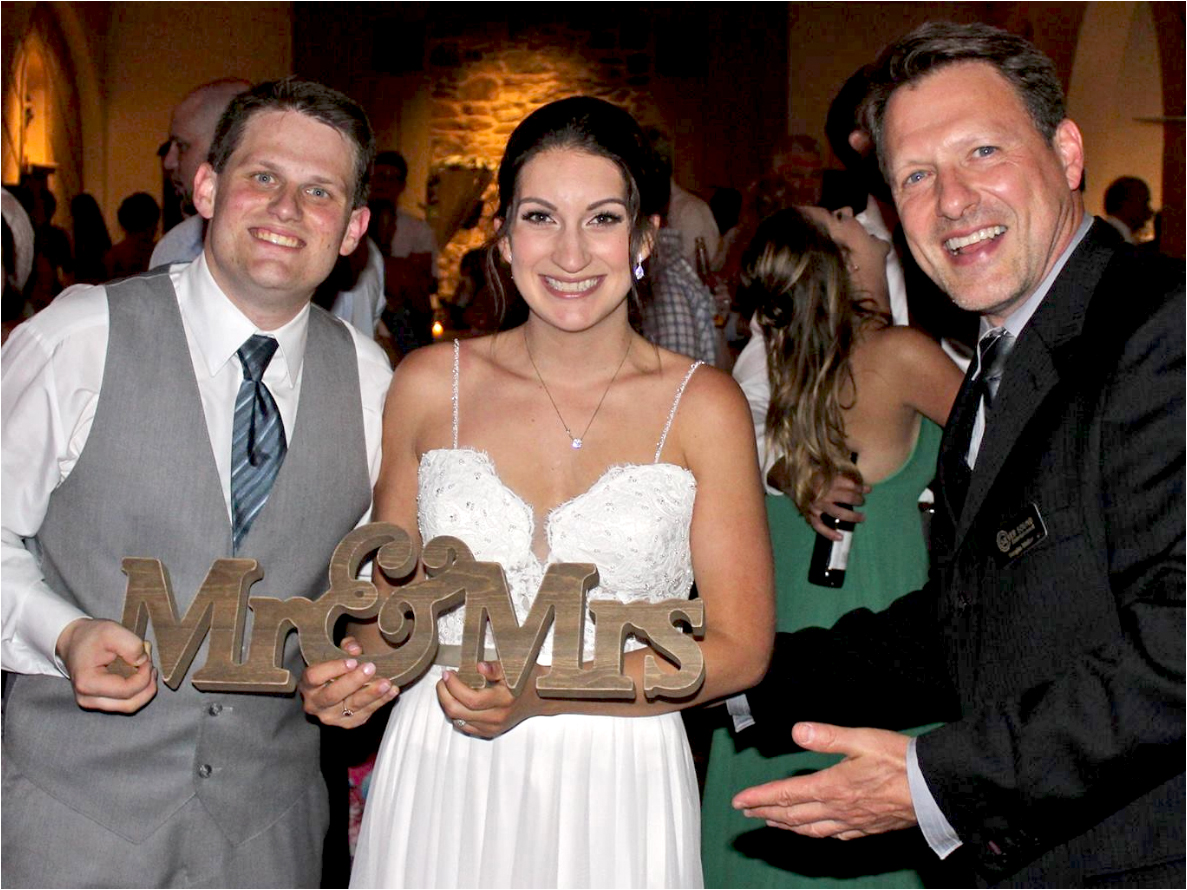 Music:

Vaughn will work with you to develop a unique music plan for each segment of your event. Vaughn's ever growing music collection includes: Pop, Dance, EDM, Rock, Country, R&B, Hip Hop, Oldies, Swing, Indie, Alternative, New Wave, Latin, International, Jazz, Ballroom and Classical.
Vaughn is also very capable with ethnic and world music such as: Celtic & Irish, German (Deutsch), Italian, Latin (Bachata, ChaCha, Cumbia, Mambo, Merengue, Reggaeton, Salsa), Indian (Bhangra, Bollywood, Hindi), Jewish, Middle Eastern, Albanian, Greek and more!
Audio Equipment:

Vaughn's sound system includes FOUR Electro-Voice ELX112P powered speakers PLUS Electro-Voice ZXA1 powered subwoofers so you can experience the entire acoustic range of music from the lowest bass to the highest treble.
A 4 speaker sound system including subwoofers is Vaughn's standard package! (6-8 speaker packages are available) Unlike many DJs, Vaughn carries extra backup equipment to every event which is identical to his main equipment assuring his clients of a top quality production.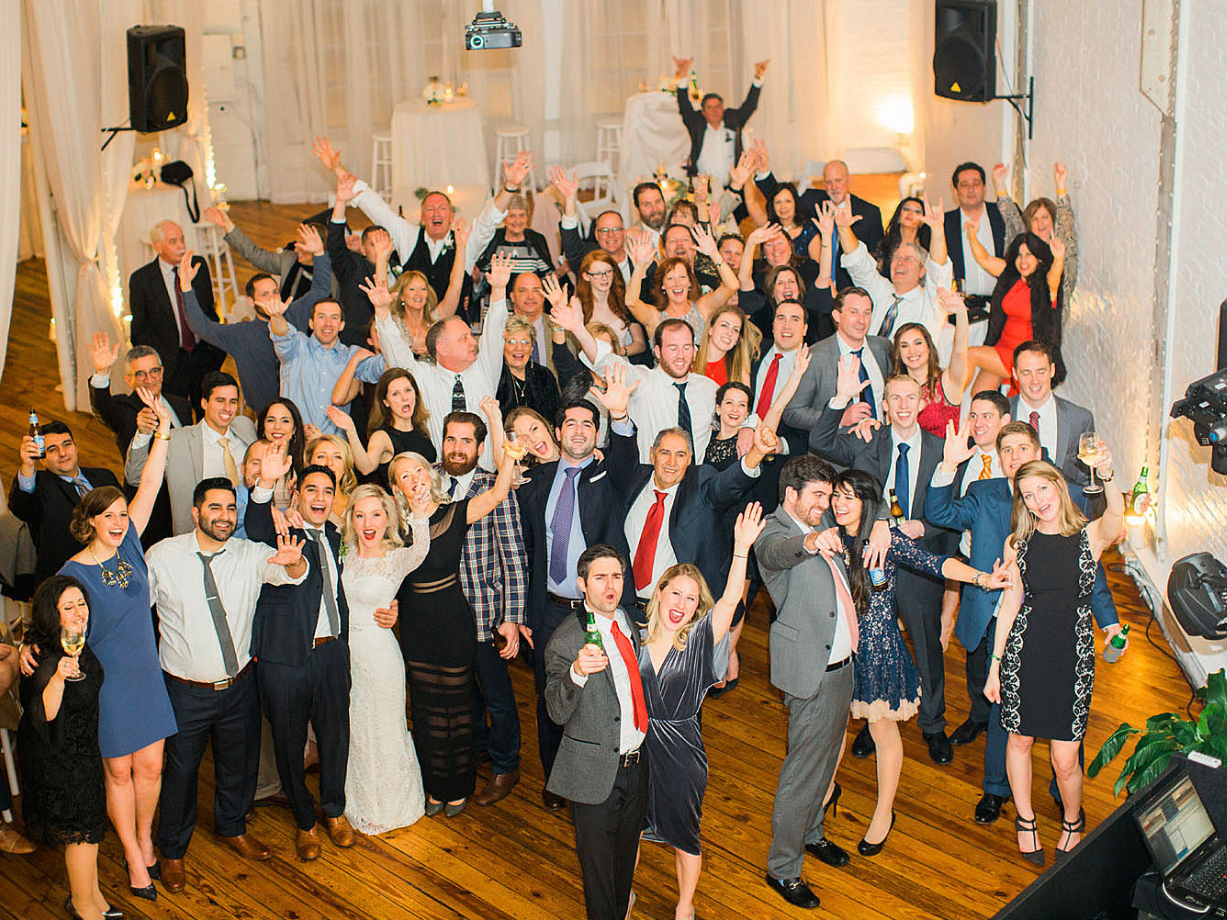 Vaughn: "I prefer Electro-Voice EV speakers, which I have been using since I began DJing. With 1000 watts and 132 decibel SPL maximum output per speaker, the EV ELXs have power to spare when a packed dancefloor is going full tilt AND the quality doesn't diminish! The sound quality is great loud or soft. Also, I can focus the sound output to the middle of the dancefloor."
Speakers:
4 x Electro-Voice ELX112P self powered speakers, low profile, high output
4 x Electro-Voice ZXA1 self powered subwoofers, low profile, high output
2 x Yamaha STAGEPAS 300 portable system for ceremonies and cocktails
Sound Processing:
Aphex 204 Aural Exciter
DBX 215 Equalizer
DBX 223 Electronic crossover
DBX 266XL Compressor/Limiter
ART PS 4x4Pro Power Conditioners
Microphones:
Wireless:
Shure PGX handheld or stand mounted for toasts, blessings, speeches
Samson Stage 55 handheld or stand mounted for wedding ceremonies
Sennheiser Lavalier/Lapel mic for ceremony officiants
Hardwired:
Samson (two) Q7 handheld mics
Paying particular attention to perfect speaker placement for best results, Vaughn is equipped to provide sound in multiple locations such as for ceremonies, cocktails, dinner and dancing all in separate areas. For ceremonies Vaughn can provide support for musicians and vocalists as well as readers and officiants.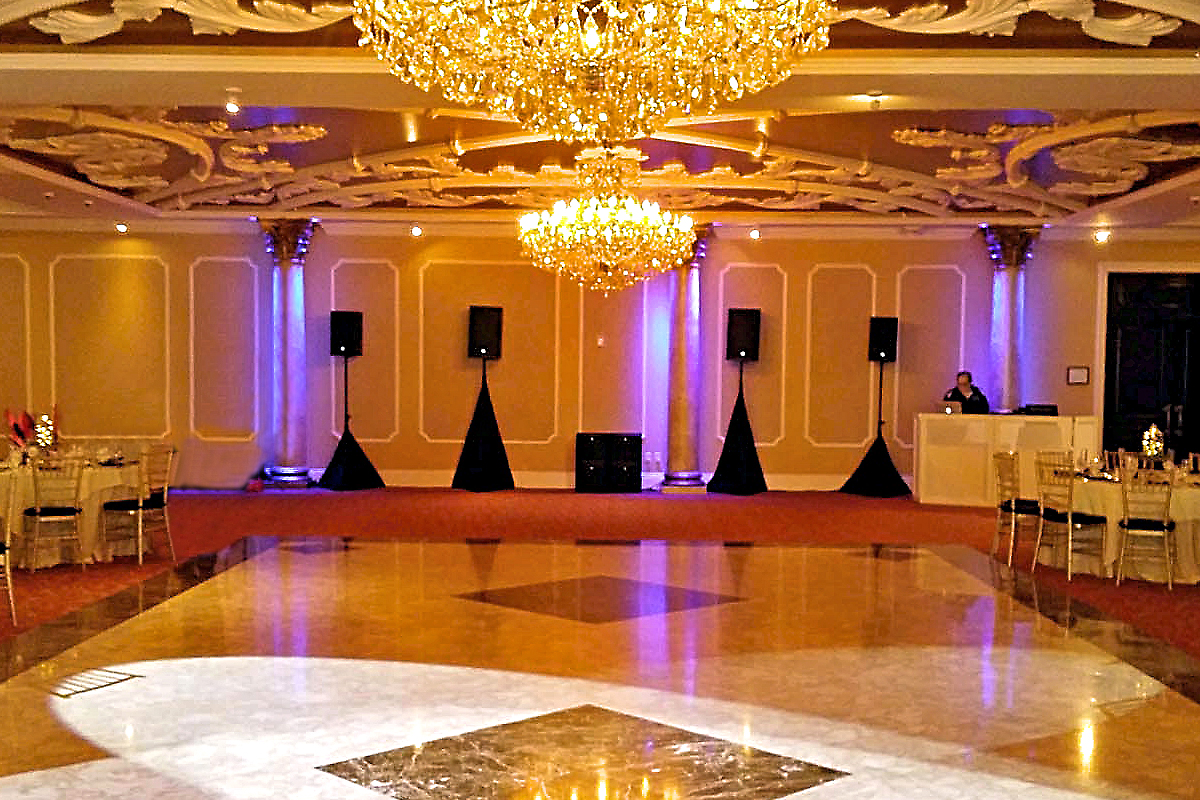 Lighting:

*Chauvet Colorstips Color Wash
*Chauvet LX5 Moonflowers Color Pattern
*Chauvet Min Laser FX Laser Dancefloor Canopy
* Martin Ego 3 - kaleidoscope changing color patterns (video)
* DJ Derby Effect (effect) color beams
also...
* Black Lights - cause white wedding gowns to glow
* American DJ Image 250 - stars, snowflakes and more (website)
* Uplighting - any color, wireless LED uplights (photo)
* Martin PR-1 - gobo monogram projector (photo)

DJ Vaughn's happy wedding clients at the University and Whist Club in Wilmington
Customer Assurance:

In the words of a recent client: "We were so pleased with the quality of his work from the time we met him to interview him to the final song of our reception. He helped make the day move smoothly and flawlessly. What we loved best about Vaughn is how flexible he was and how he worked to suit our needs." - Gina & Darren Brodie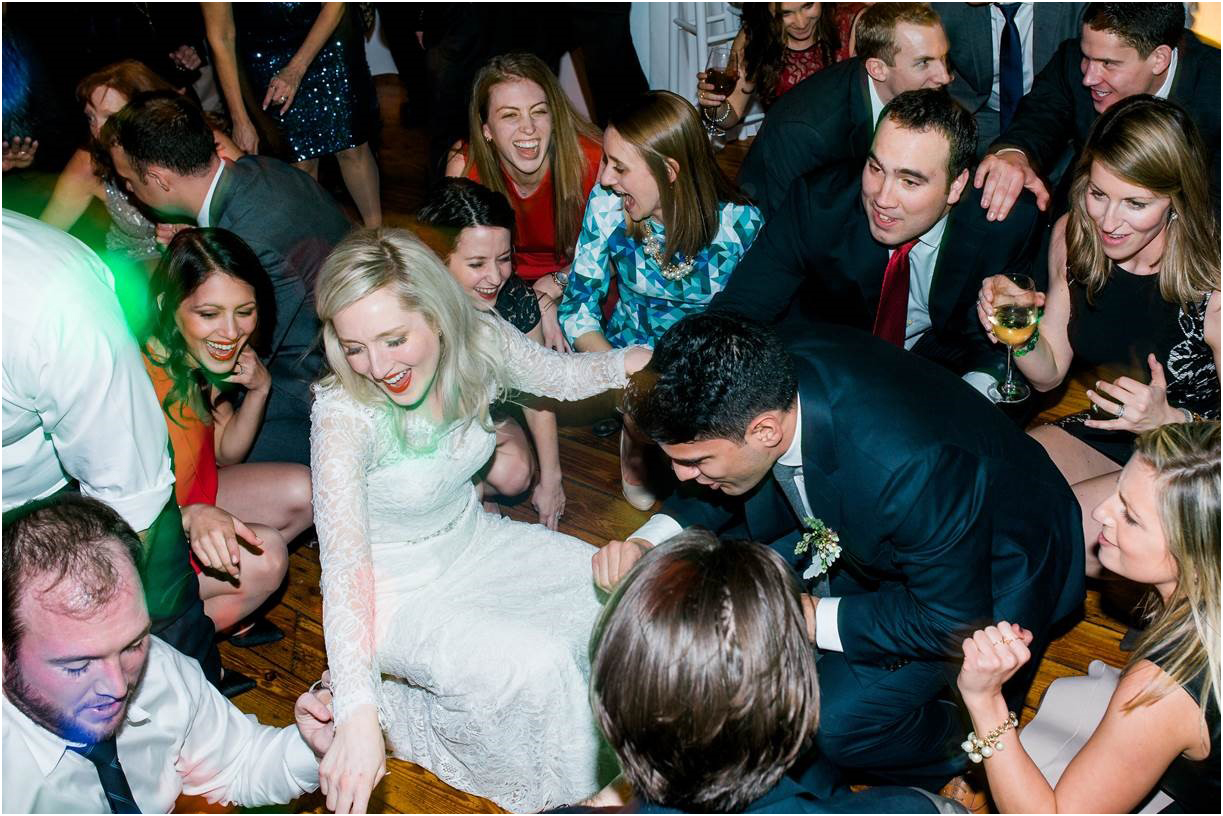 With a proven track record and a wide variety of experiences in music performance, Vaughn is ready and willing to take on your event! His approach is formal but fun, involved but not overbearing. Vaughn will keep the focus on the music and the reason for the celebration. Hiring Vaughn is a positive step toward a successful and memorable event!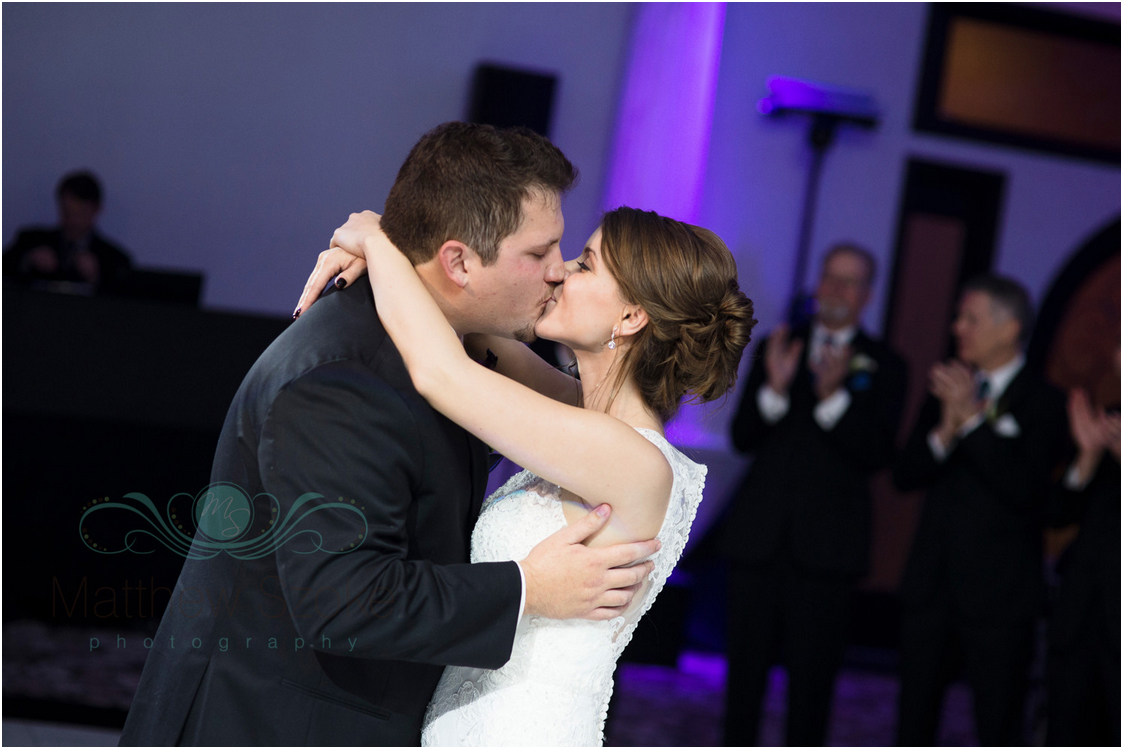 Photo courtesy of Matthew Szoke Photography
To read reviews written by clients who had Vaughn as their DJ, click here!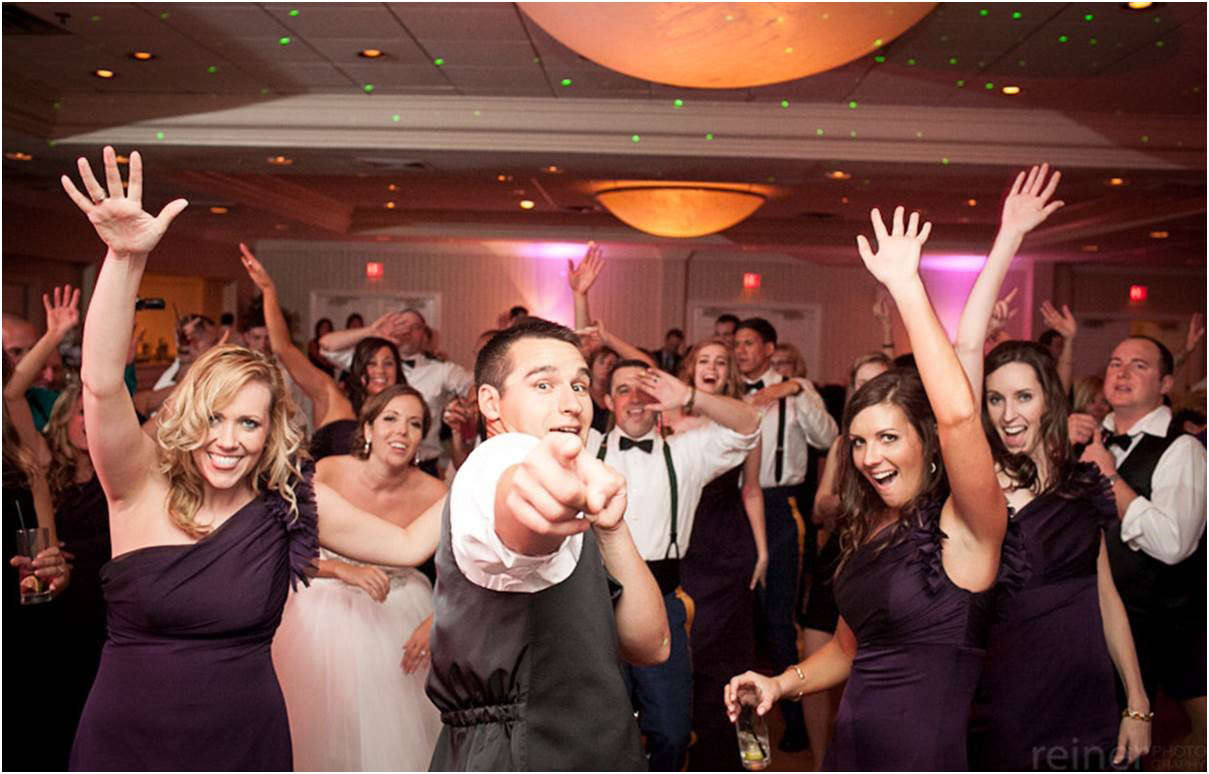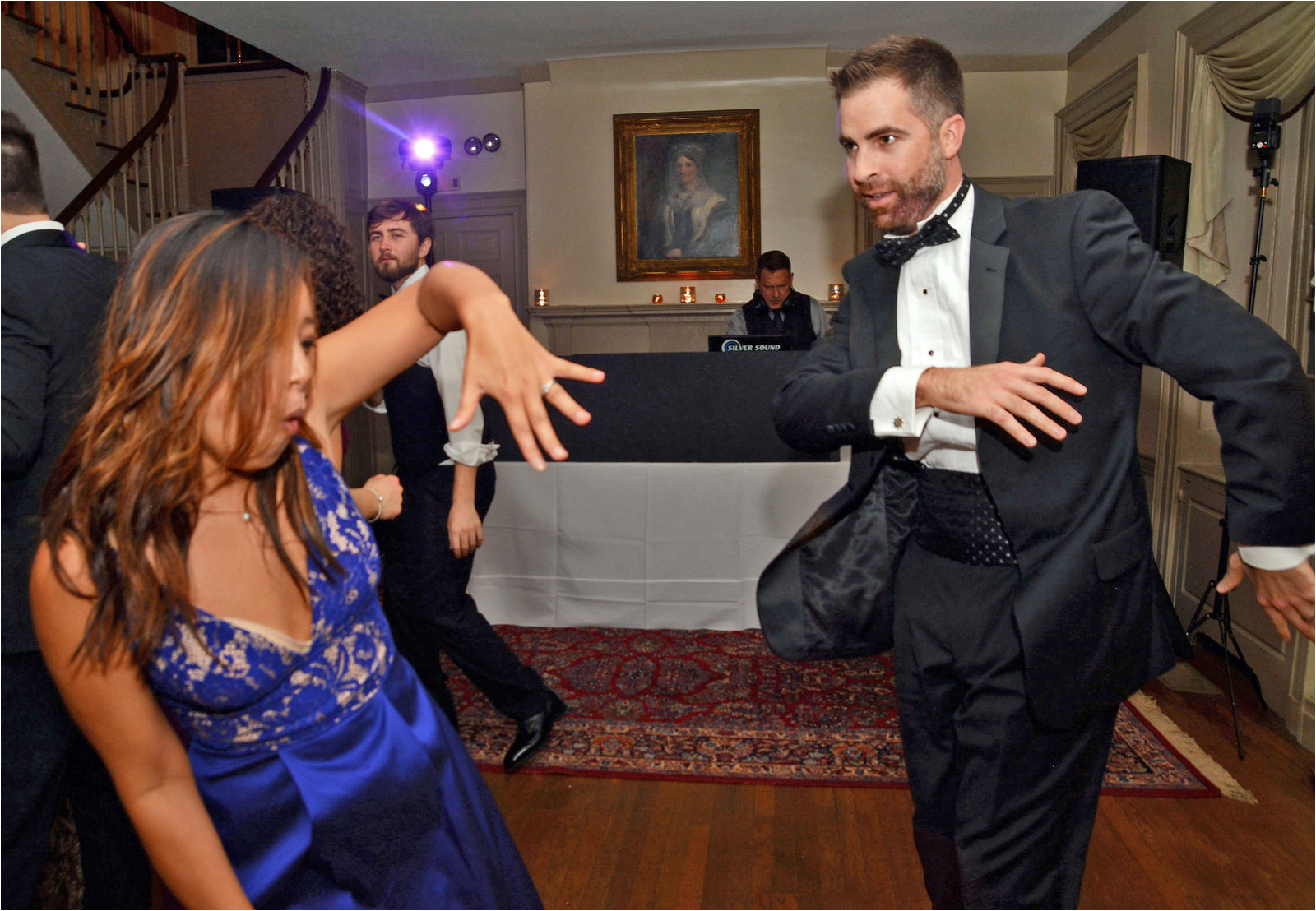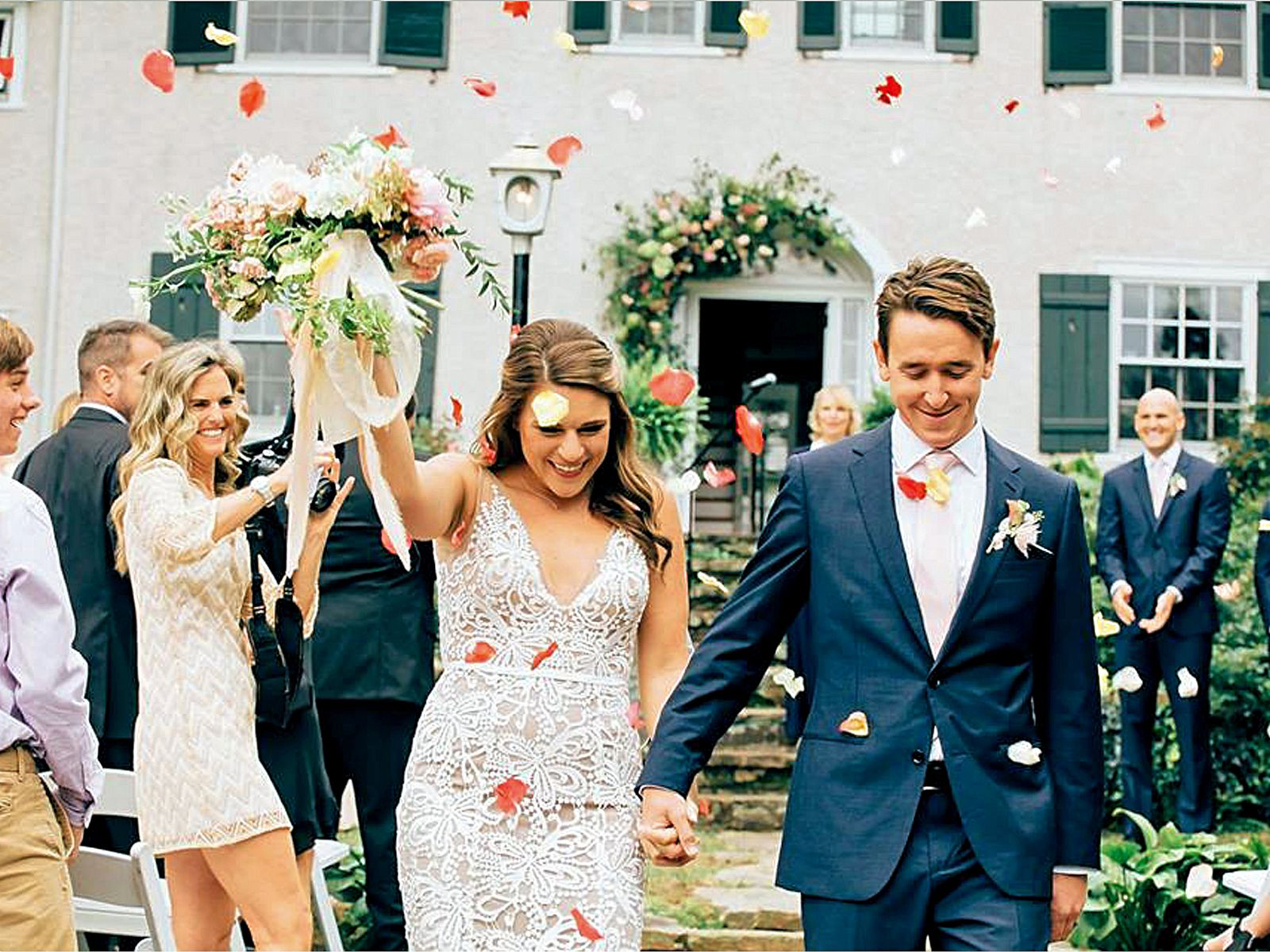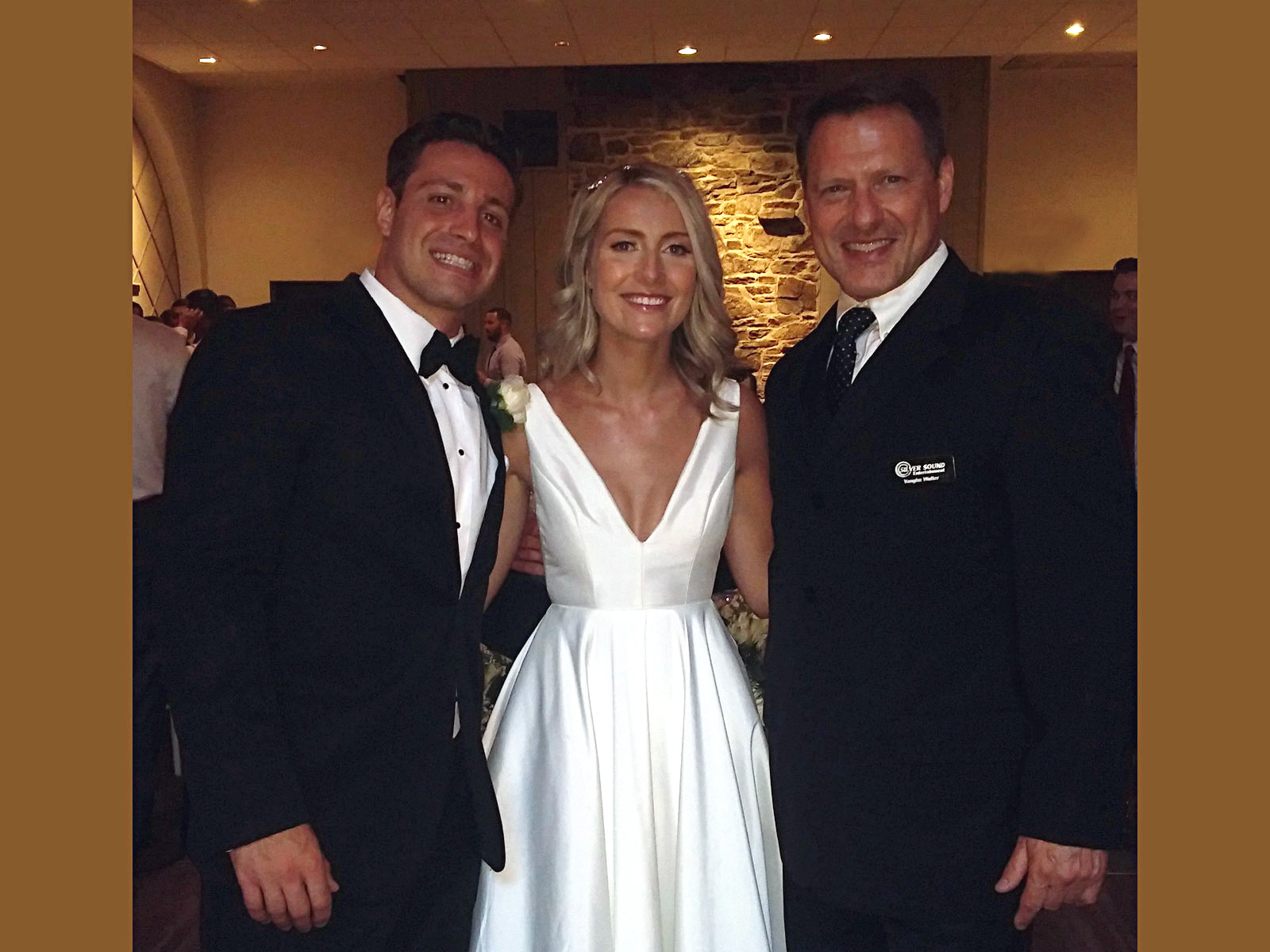 DJ Vaughn Walter with happy clients at the Old Mill in Media