Video Demos:
Check out these videos from some of Steve's previous wedding receptions!



Ashley & Riley at Hotel du Pont


Amanda and Phil at the Barn on Bridge


Rachel & Steve at Phoenixville Foundry

Skills:

Silver Sound has always concentrated on building a strong organization, with a foundation built on the quality of their DJs. In addition to his own well-developed talent and experience, since joining Silver Sound, Steve has participated in the collaborative efforts of the entire DJ staff, continuously refining his craft.
Feel assured that you are hiring a passionate professional committed to delivering the exact style of entertainment your event deserves, presented in a polished and refined fashion.
Steve works behind the scenes of your event, coordinating the efforts of everyone involved with your day, helping to execute a worry-free day.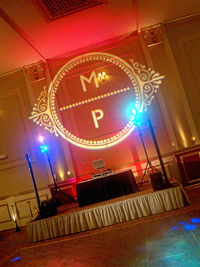 Music:
Compiling a list of music to play at your event can be a daunting task. The most important thing to remember is YOU are in charge of the music played at your event.
Steve has amassed an extensive music repertoire, encompassing all the most popular music from 1940 to the Top 40. Steve also possesses an extensive library of World Music including Indian, Latin, Asian, Greek, and more!
Steve's flexibility and experience will easily accommodate people young and old. His ability to read your crowd produces an environment for lively dance floor fun.
By combining your needs and wants with his knowledge and talent, you are guaranteed to entertain your event well beyond your already high expectations.
Audio Equipment: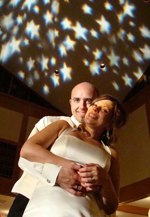 Steve's sound equipment has been assembled to provide your event with the appropriately amplified, highest-quality of sound, while giving your guests the ability to carry on conversation at their tables.
Steve's main sound system consists of two Bose L1 Model II speakers and four Bose B1 subs designed to deliver the clearest of sound with 180 degrees of smooth, uniform sound dispersion. For larger crowds, he can add his Yorkville NX750-P self-powered speakers, each mounted on two Yorkville NX-200S self-powered subwoofers. For cocktail hour, Steve can offer you the low-profile look of the Bose L1 Compact System or two Yorkville NX-55P self-powered speakers and/or his amplifier-driven Electro Voice Eliminator-i speakers can cover the room nicely with a comfortable level of sound.
Is your ballroom particularly large, with high vaulted ceilings and marble floors? To defeat echo and loud volumes, Steve can accommodate your needs with four-corner wireless surround sound, allowing for complete sound coverage at a comfortable and appropriate level without unsightly cables for people to trip over.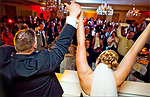 Additional Equipment:
Shure UHF Wireless headset microphone, 2 Shure ULX Wireless handheld microphones, 2 Shure 55SH Series II Cardioid Microphones, 2 Sennheiser UHF Wireless handheld microphones, a Dell Inspiron 9400 running PCDJ FX, a HP Pavilion dv5 running Virtual DJ, a Numark MixDeck Quad Universal DJ midi controller, a Numark MixDeck Universal DJ midi controller, a Hercules DJ Console RMX controller, Numark CDN-88 Dual Deck CD Player, Pioneer CMX3000 Dual Deck CD Player, Denon 1800F Dual Deck CD Player, Odyssey cases, Creative Zen Xtra MP3 Player, Allen & Heath Xone:92 Mixer, Denon DN-X400 DJ Mixer, Numark CM200 & DM1295 DJ Mixer, Pioneer SE-DJ5000 Headphones, Sony MDR-SA5000 Headphones






Lighting:
Martin Mania DC1 ambient lighting effects (video), Martin Mania SCX700s (video), Martin CX-2 color changers (video), Martin Mania PR-1 Gobo Projectors (video), Chauvet Cubix 2.0 LED centerpiece (video), Chauvet Vue VI LED Moon Flower effect (video), American DJ H2O LED water effects (video), American DJ Fusion Tri FX bars (video)
Customer Assurance:
Because of my experience and education in music and communications, I am very particular about the music repertoire. I am well known for checking with my clients throughout the evening to make sure that the music selection is on track.
Have you ever felt left out, as a guest, at a wedding reception? Steve's warm and engaging personality helps make your guests feel involved in your special day, causing them to stay longer, have more fun, and when they finally do leave, they will take some unforgettable memories with them.

Additional Wedding Resources
Song Picks for Wedding Traditions - Click here
Dinner Music Recommendations - Click here
Miscellaneous Planning Tips - Click here
Click here to request a quote for Steve's services!
Click here to email Steve with any questions!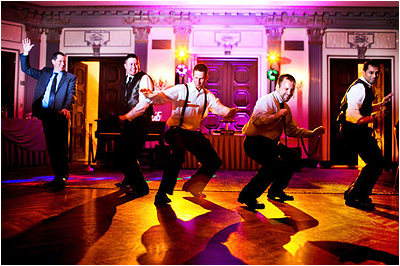 Steve Croce in the du Barry Ballroom at Hotel du Pont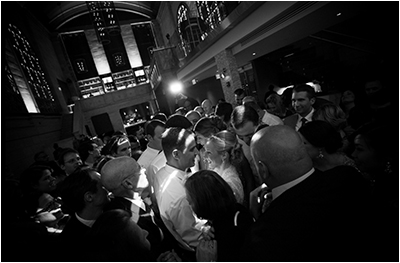 Steve Croce lights up the Reflecting Pool Gardens at Winterthur Museum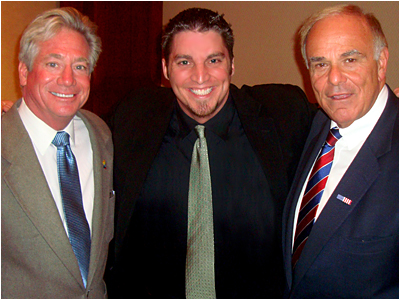 Steve Croce with PA State Rep. Dennis O'Brien and Governor Ed Rendell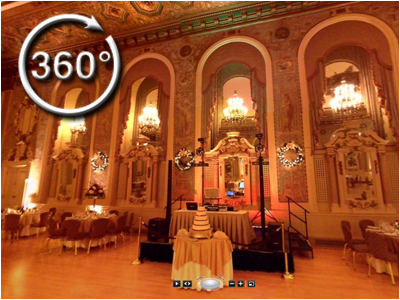 Click above to see a 360° panorama of Steve's setup in the Hotel du Pont


Steve's Preferred Music:
"People often ask what I personally like to listen to when I'm not working. I used to think that was a bit of an odd question, but now I feel that knowing a little more about your DJ as an individual can help contribute to your confidence that he or she is the best entertainer for your wedding reception." - Steve

Here's a list of some artists for you to check out. At the very least, you'll probably hear a song you'll want to add to your wedding's cocktail hour. Happy listening.