FREDERICK HART 'S Resume
---

Exceptional wedding receptions with one vision in mind...YOURS.
"Excellence in Elegance" is my motto. As an accomplished voiceover artist, announcer, documentary narrator, and wedding entertainment director, I have mastered the artistry of presenting an event to reflect the discerning tastes of brides and grooms who envision an elegant reception conducted by a class act DJ / Emcee. There are NO zany antics to make a circus atmosphere out of your special once-in-a-lifetime reception. I won't force upon you MY vision of the perfect wedding reception - YOUR unique vision is my focus.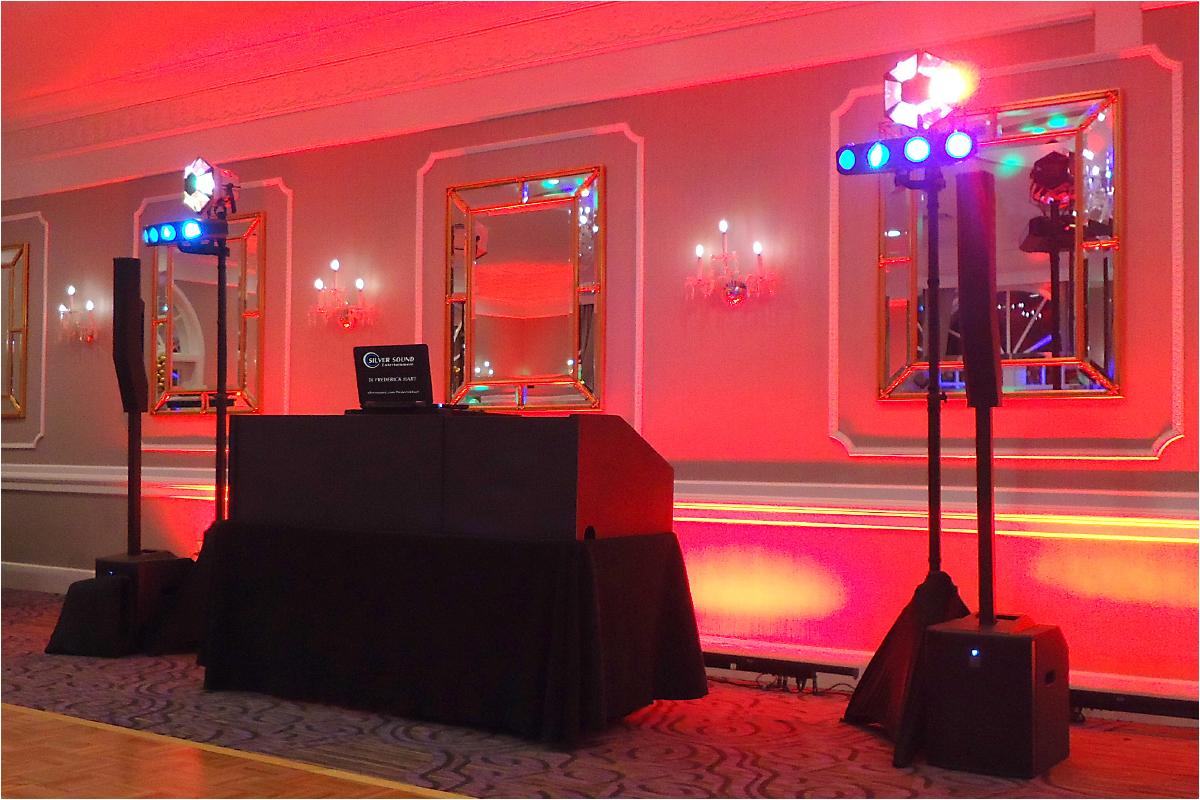 Using my professional experience, I will assist you in making the music and bridal party announcement portion of the reception the least worrisome aspect of your entire planning challenge. I anticipate bringing my years of unique elegant wedding expertise to your reception. To date, I have personally conducted over 1,300 wedding receptions.
Check out one of my recent reviews from WeddingWire.com!


You can read numerous reviews from my previous wedding clients by clicking here!
You'll understand my philosophy more clearly after you peruse my resume and reviews. I give my clients as much (or as little) control over every aspect of my service. Not just music. I have had clients in the past who picked EVERY song. One even specified the order that they were to be played. At the opposite end of the spectrum, there are those clients who pick nothing and trust their DJ's acumen. I work equally well with either extreme. Most clients pick a few of their favorites, select some special dedications, and leave some room for me to fill in or possibly take suitable requests. I won't become an omnipresent character who takes over the spotlight and makes myself the star of the show...no guest will be coming to your reception to see the DJ. I can graciously and gently direct and maintain the spotlight on the bride and groom without ever stealing it...or even sharing it.
Skills:

If a roomful of wedding guests are sitting and the dance floor is empty, it isn't because the DJ isn't being 'colorful' or animated enough. It's also not because he isn't 'working the crowd' on the mic. People dancing, is a direct function of MUSIC. Infectious songs programmed in clever dance sets and inventively mixed in such a way that they create enthusiasm are what establish a celebratory atmosphere and pack the dance floor.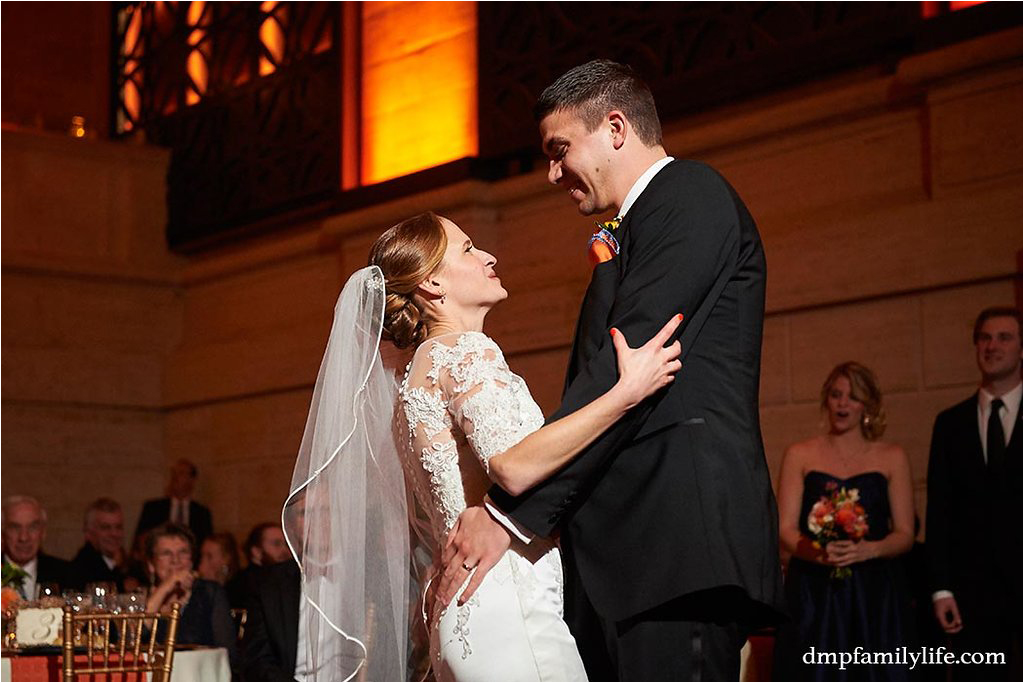 The experience and my ability to customize a completely unique affair are what set me apart from the competition. It is my passion, profession, and livelihood; not a weekend hobby.
Multilingual Skills:

Fred has a passion for exceeding expectations, especially when considering vocal presentation. Have your friends and family traveled from another country? Would they enjoy hearing your introductions in their own language? Fred has been known to take the time to learn key wedding phrases in Spanish, Italian, Portuguese, French, Dutch, German, Greek, Hindi, Farsi, Urdu, Mandarin, Japanese, Korean, Vietnamese, Tagalog, Russian, Turkish, Romanian, Polish, Ukrainian, Arabic, Papiamento, and Swahili!
Music:

Fred Hart's sophisticated, polished, well-spoken, non-intrusive, yet fun approach has provided elegant ambiance for numerous weddings. Fred's extensive music library (including not only American favorites, but Latin, Italian, French, Greek, Jewish, Middle Eastern, Asian and other exotic sounds) from around the world guarantees to satisfy just about anyone. His perseverance to detail has even caught the attention of event planners and many other professionals in the industry who regard Fred as one of the very best.
Audio Equipment:

4 Bose L1 Model II speaker columns, 3 Bose B1 Subwoofers, 1 Bose B2 Subwoofer, 2 Bose L1 Compact speaker columns, 2 Yorkville NX-550P powered speakers, 2 Yorkville LS-700P powered subwoofers, 2 Yorkville LS-200P powered subwoofers, 4 Cerwin Vega V152 MKII 15" passive speakers, 2 Cerwin Vega passive sub woofers, 2 Celestion Road Series 15" passive speakers, 2 Crown MacroTech 2400, 1 Crown MacroTech 3600, 1 Crown PowerTech 3, 2 Crown CM-311 headset microphones, 2 Sennheiser EW500 wireless handheld microphones, 2 Sennheiser EW112 G3 lavalier microphones for ceremonies
Lighting:

6 American DJ MEGA PIXEL LED bars (video), 6 Chauvet Freedom Strip battery powered LED (video), 20 Chauvet Slim Par 64 (video), Chauvet EZ pin 6 pack (video), 2 Chauvet Vue VI LED moonflowers (video), 2 American DJ Tri Gem LED beam lights (video), 2 Chauvet FX Array Q5 Quad Color LED wash lights (video)
Customer Assurance:

Unique wedding reception entertainment presented with one vision: YOURS.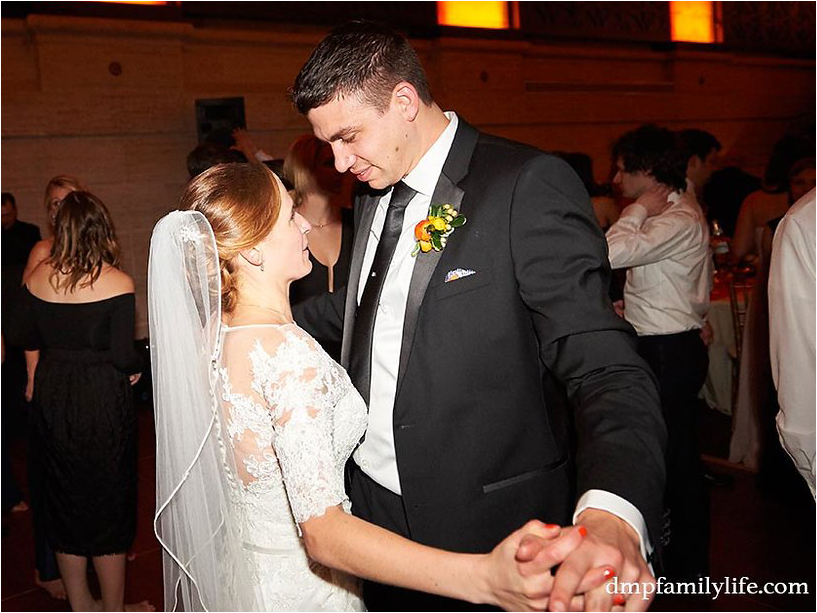 The single most important factor in ensuring a successful wedding reception is selecting entertainment that represents you and the vision that you have for your once-in-a-lifetime event. Since 1994, I have passionately provided wedding reception services catered to the precise vision of the most discerning bridal clientele. I will assist you in creating an unforgettable elegant event using sophisticated methods without the typical "in your face" approach that is so ordinary and passé.

Focusing on your precise expectations, I will work with you to ensure a customized wedding reception that will be the least stressful task of your planning challenges. From cocktail hour to bridal party introductions and first dance, for dinner, parent dances, cake cutting, bouquet toss, open dancing until the last song of the reception - your customized music playlist will reflect your taste and style maximizing the appeal to your guests and surpassing your expectations.