JASON P. REMALY'S RESUME
jasonremaly@silversound.com
Mission Statement:
To provide outstanding, professional entertainment at your event.
Experience:
With over 10 years of successful nightclub and mobile DJ work, providing entertainment for High School Proms and Homecomings Dances,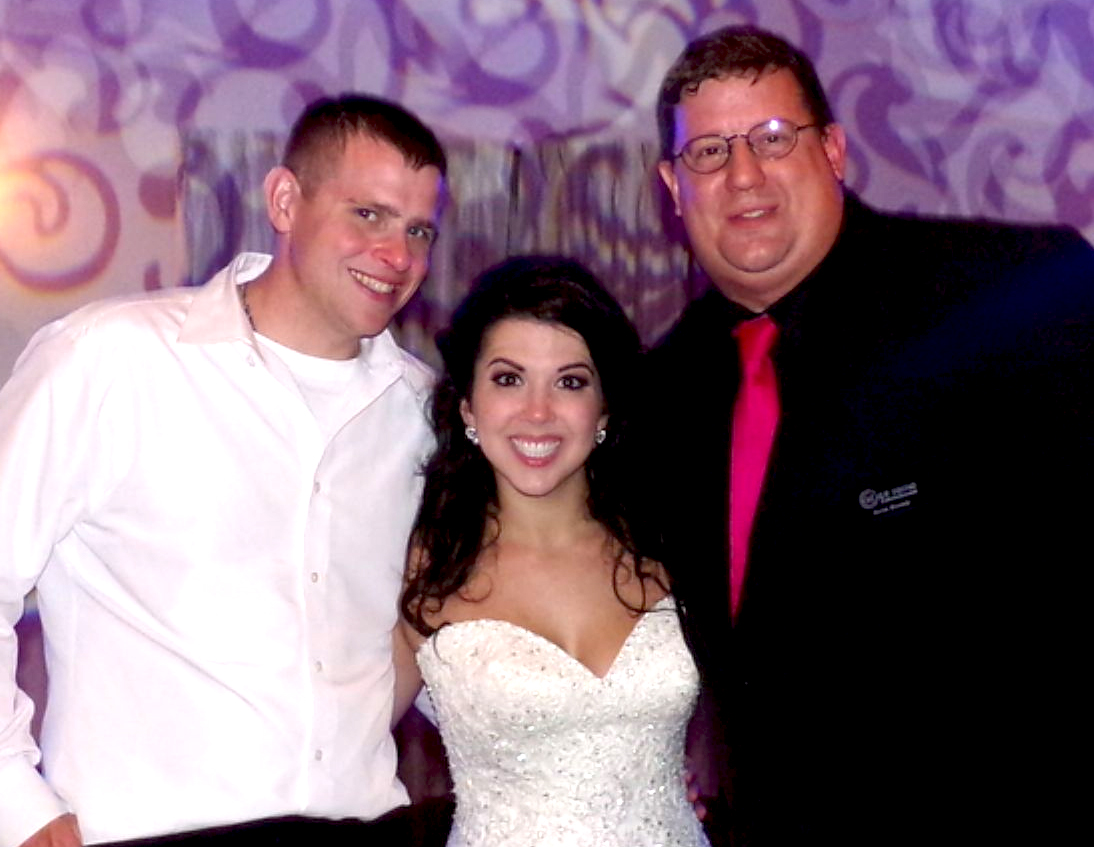 College Parties and Formals, Corporate Holiday and Special Events, and hundreds of wedding receptions, Jason has seen and done it all!
When Jason is not working for Silver Sound, he is the House DJ at several popular Main Line nightclubs and bars around the Delaware Valley.
With his broad range of experience, music knowledge, and customer service oriented nature, your needs for your affair will be met and exceeded.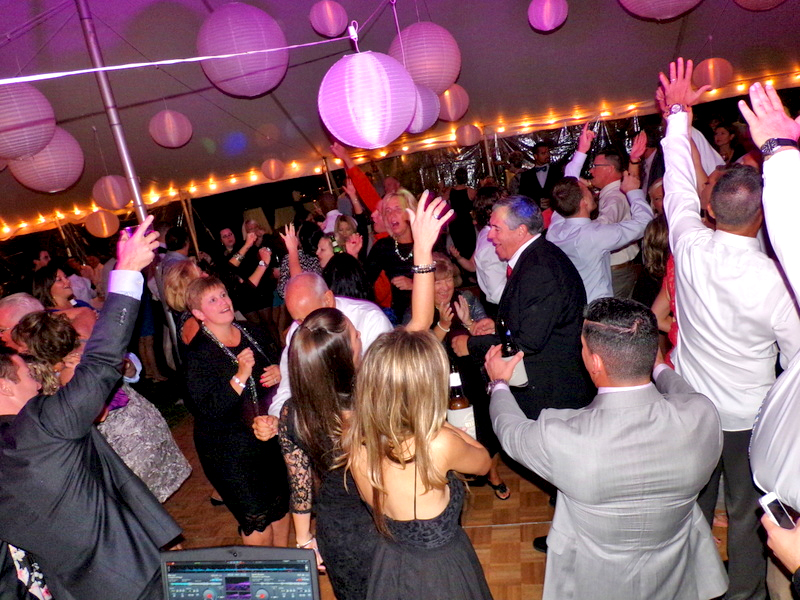 Feel confident that at your event, Jason will provide a lively, professional, and accomodating approach that is certain to make you event the kind of success YOU
envision for your day!
Skills:
Jason has a refined versatility, being able to please many different audiences, by reading the crowd and predicting what music will work in a given situation based on his knowledge and your expectations.
Jason is an expert in beat mixing, delivering smooth transitions from song to song, progressively moving from one generation to the next, providing a diverse mix of music. He is extremely considerate of requests made, masterfully giving every effort to spontaneously mix your guests' song requests into your provided playlist, when appropriate.
Music:
Jason's music library spans all time periods from Big Band to today's Top 40, Dance, and R&B. In a concerted effort, Jason will assist you in the development of a music program and timeline that works with the style of your event. If you feel comfortable trusting in Jason's expertise, he has the ability to set the tone for the party, acting with either an animated approach or with a more conservative touch. It's entirely up to you!
Audio Equipment:
Denon DN-2600F Dual Deck CD players, Numark CM200 mixer, BBE Signal Processors, Samson UHF wireless mics, Art Tech Power Conditioners, Gemini mixer, self-powered Yorkville EF500P full range speakers, self-powered Yorkville LS720P 15" subwoofers, JBL Professional Dual 15s, Klipsch KP-301s, Cerwin Vega front-loaded subs, EV Mini Sub Scoops, RMS speakers, Carver amps, Rane Splitter Mixers and Crossovers, Crown Amps, Ultimate Telelock 9' Tripods and Crank Stands, Stageworks 6' Tripods, American Audio self-powered speaker for ceremonies and monitor for school dances.
Lighting:
American DJ MiniGressor (video), American DJ Vertigos (video), American DJ Topazes (video), American DJ Gobo Splashes (video), MBT Flame Lights (video), American DJ Gobo Scope, Chauvet Color Bank (video), American DJ LED pin spot, American DJ Fogger, Lite Puter four-channel power packs, wireless four channel power packs (remote-controlled), 12" Mirror Ball, American DJ Beamers, five Martin MX1s (video), two American DJ LED MegaBars (video), two Chauvet Vue Is (video), two Chauvet Vue IIs (video), one Chauvet J5 dual-head LED moonflower (video), two Martin DC1s (video)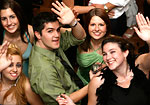 Customer Assurance:
Having performed in both the night club scene and in the private party area, Jason is a well-practiced master of entertainment, music selection, and sound management. His sole motivation is to encourage all your guests to have a wonderful and unforgettable time that will be remembered for years to come. His bright, cheering, energetic and very personable manner could be exactly the sort of representative you want and need for your important entertainment needs!
Click here to request a quote for Jason's services!
Click here to email Jason with any questions!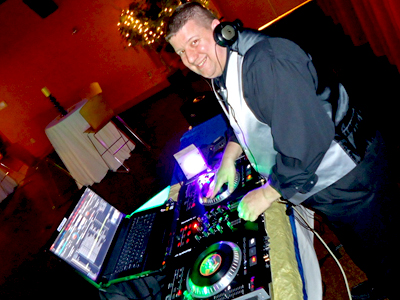 Silver Sound DJ Jason Remaly in the Gold Ballroom at Mendenhall Inn